On 25th and 26th of May the Patrouille de France celebrated its 60th anniversary at its home base in Salon-de-Provence.
Base Aerienne 701, where the Patrouille is based, hosts the École de l'Air.

It was feared that flying display would have been aborted due to strong winds, but this light breeze will not worry the pilots:

Morning displays were almost completely backlit, I could save only some of them.
Tactial demo of an Eurocopter EC-725 Caracal helicopter performing a fast-rope insertion. This insertion was developed during the Falklands War to allow helicopters to disembark soldiers where they couldn't land.

After disembarking, the soldiers were taken away in a… strange way.

Then they come back on board the chopper.

Behind us, the leaders of major display team take-off for a formation pass.
Red Arrows, Frecce Tricolori and Patrouille de France:

Team Iskry and Patrouille, with a Patrouille de France as camera ship: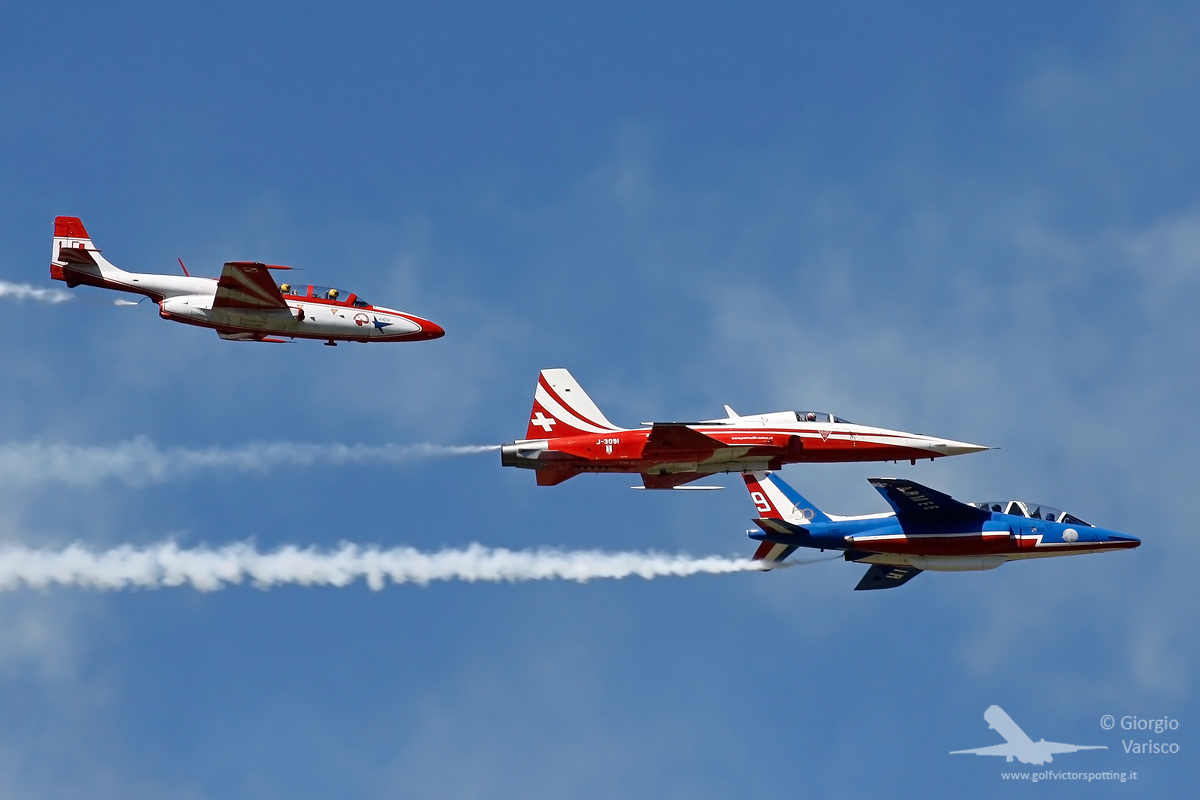 Royal Air Force's Red Arrows flying British Aerospace Hawk T1A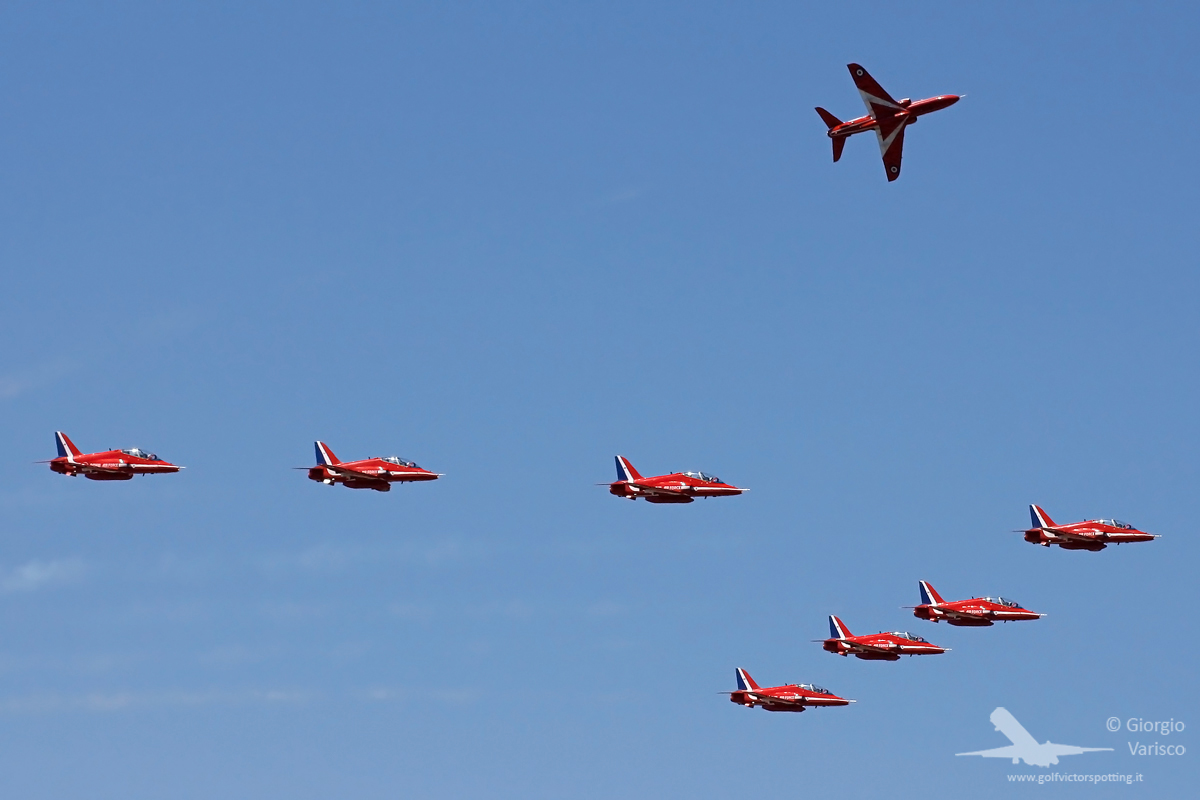 Belgian Air Component display team Red Devils flying Stelio Frati's masterpiece, the SIAI-Marchetti SF.260:

Fouga Magister

A glider of the flight school

Ramex Delta display duo with Mirage 2000N!

Polish Air Force's Team Iskry flying PZL TS-11 Iskra, the oldest plane in the Polish Air Force.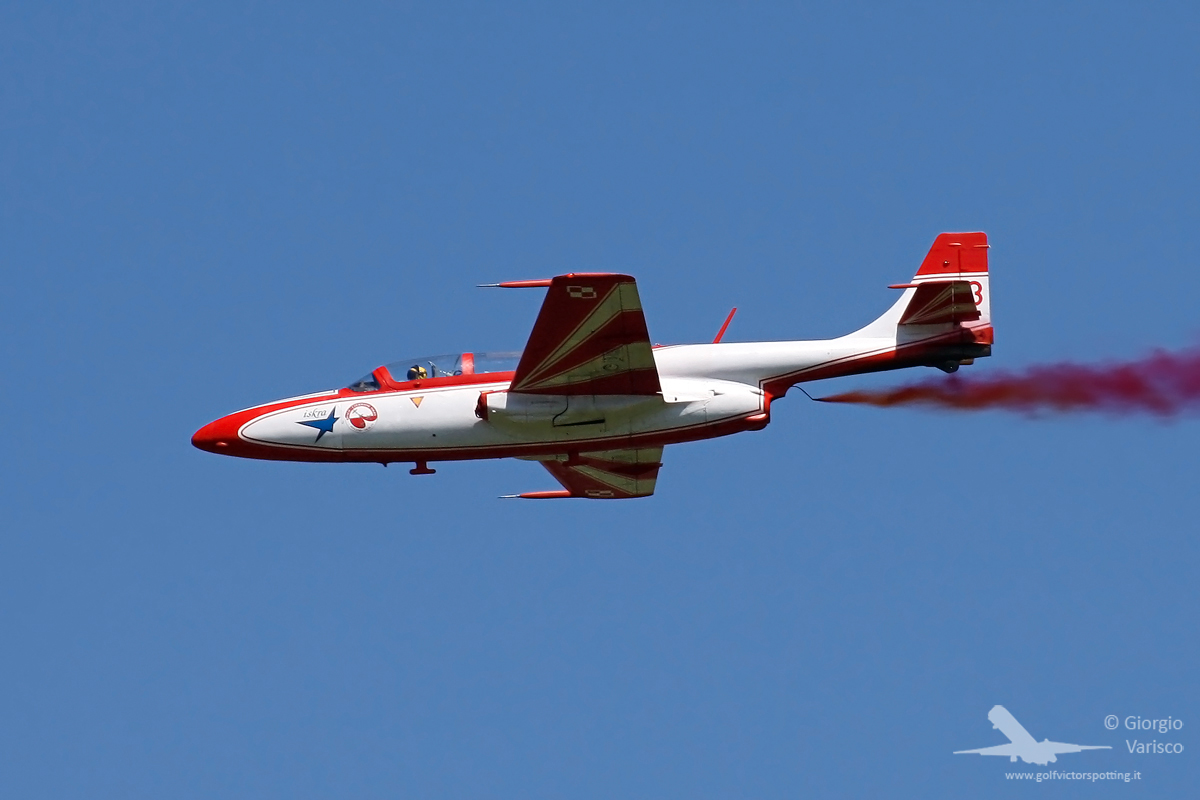 Spanish Air Force's Patrulla Aguila flying CASA C-101 Aviojet.

Belgian Air Component's F-16 solo display: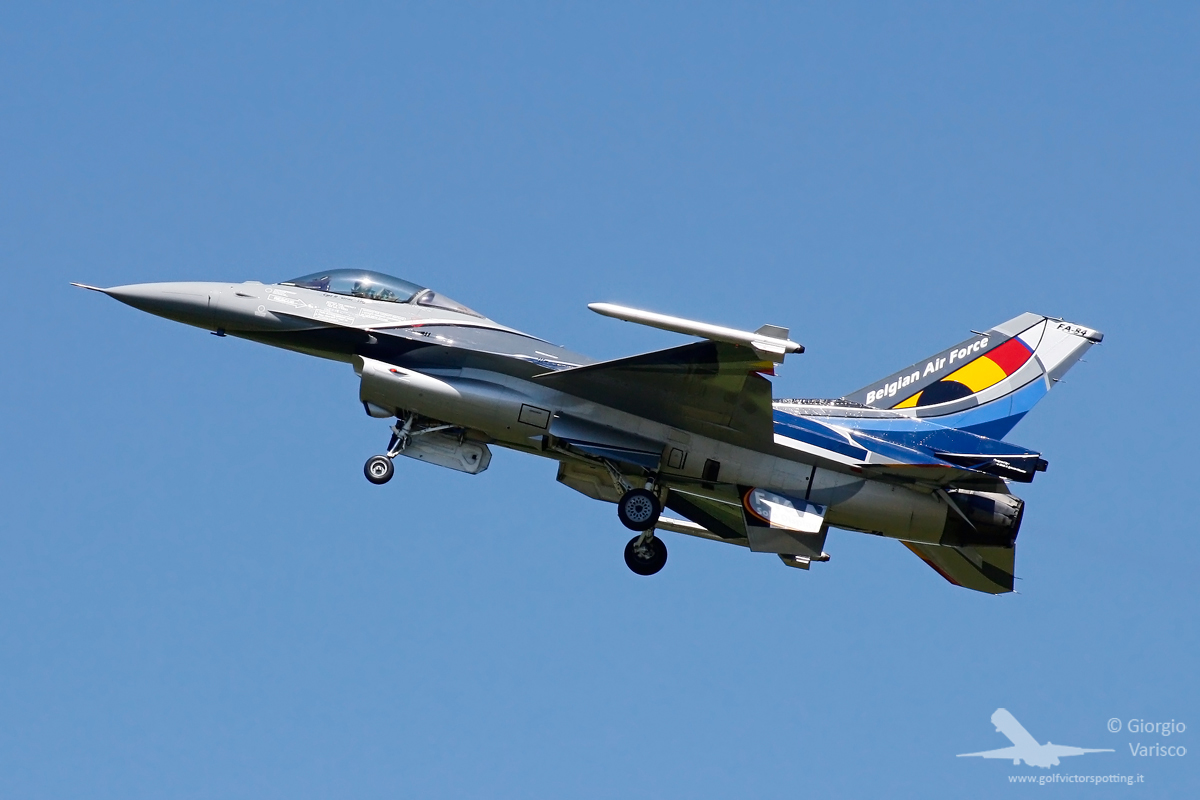 2 Extra 300s of the Equipe de Voltige de l'Armèe de l'Air:

Airbus' first military airplane, the A400M Grizzly. Notice the spoiler in front of the rear door: its purpose is to create a turbulent airflow around the rear door, so that it is much easier for paratroopers to jump out of the aircraft.

Patrouille Suisse flying Northrop F-5 Tiger II

Frecce Tricolori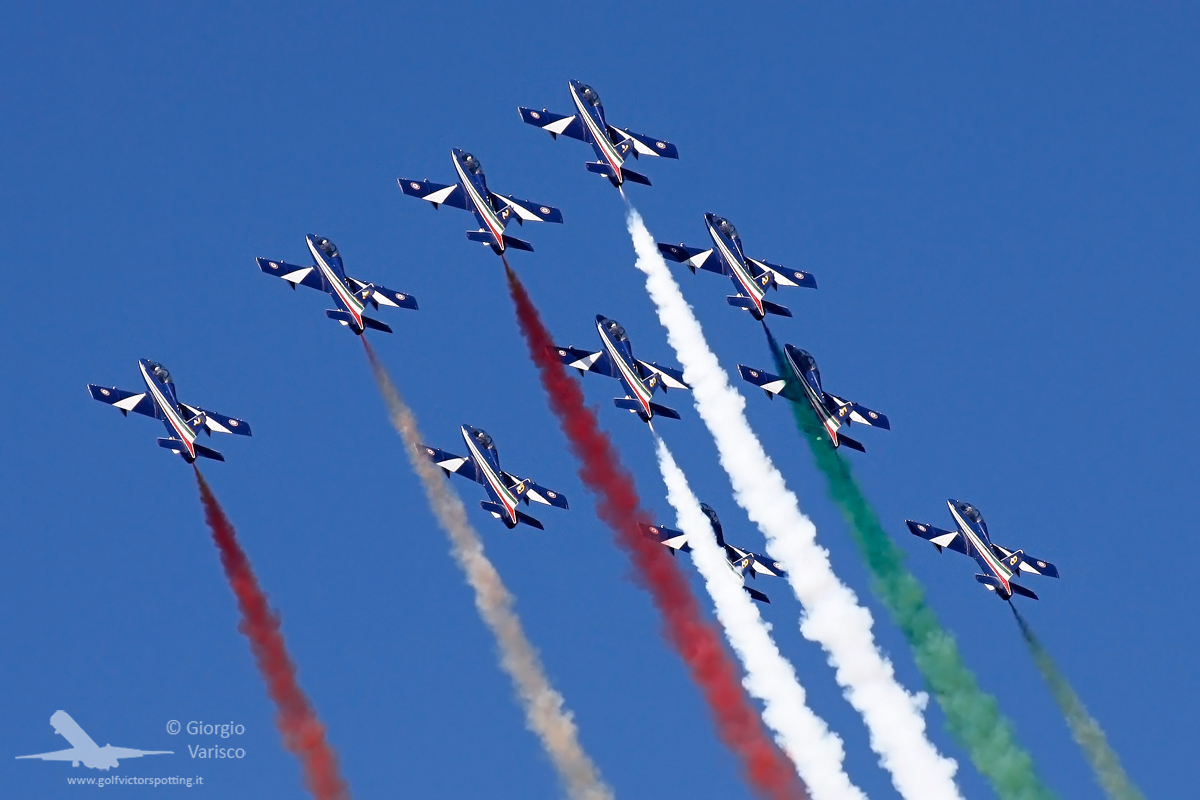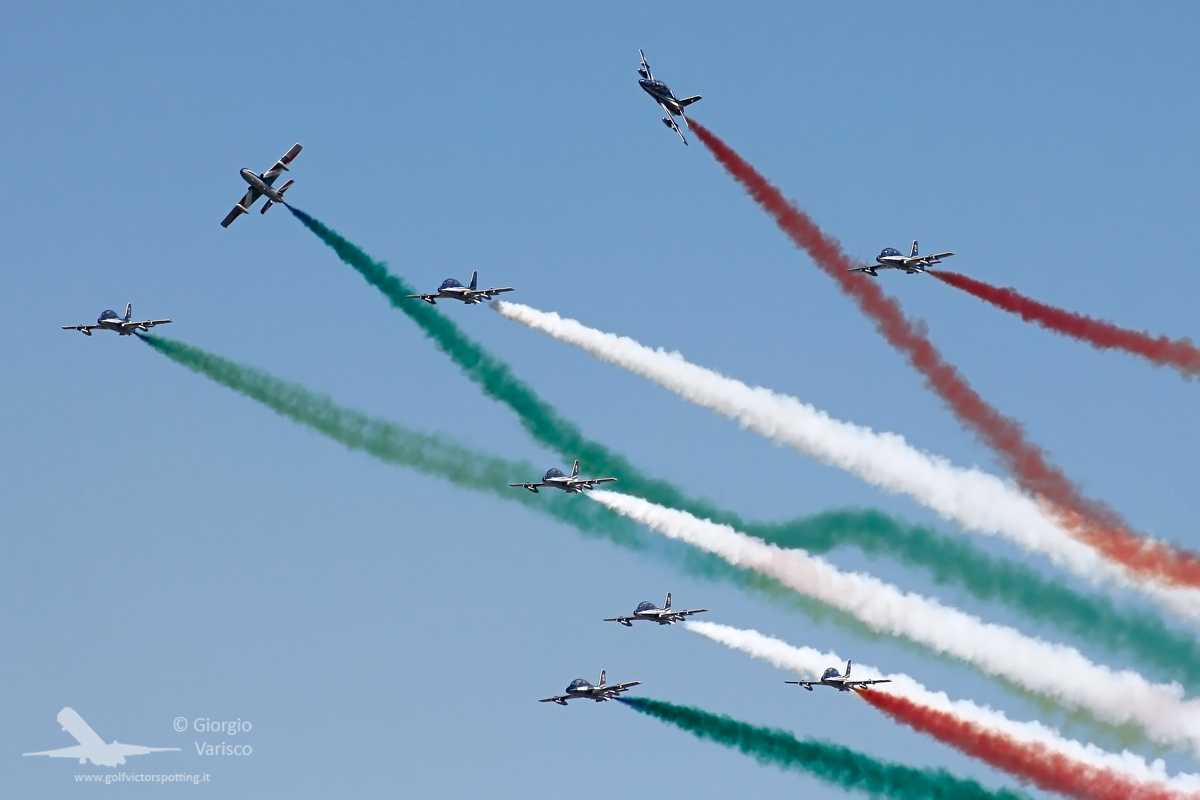 The last solo display of the day: Dassault Rafale.

Closing the airshow, the Patrouille de France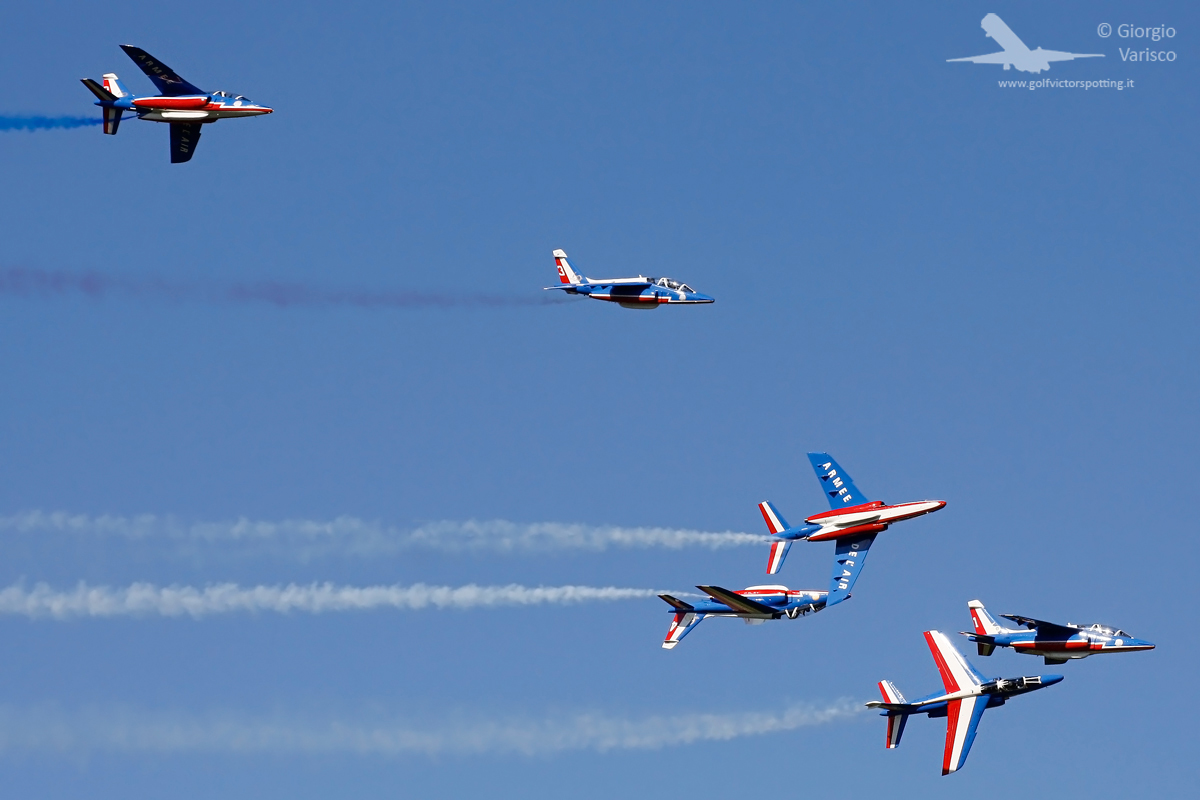 Some pictures from the minimal static display.
Dassault Rafale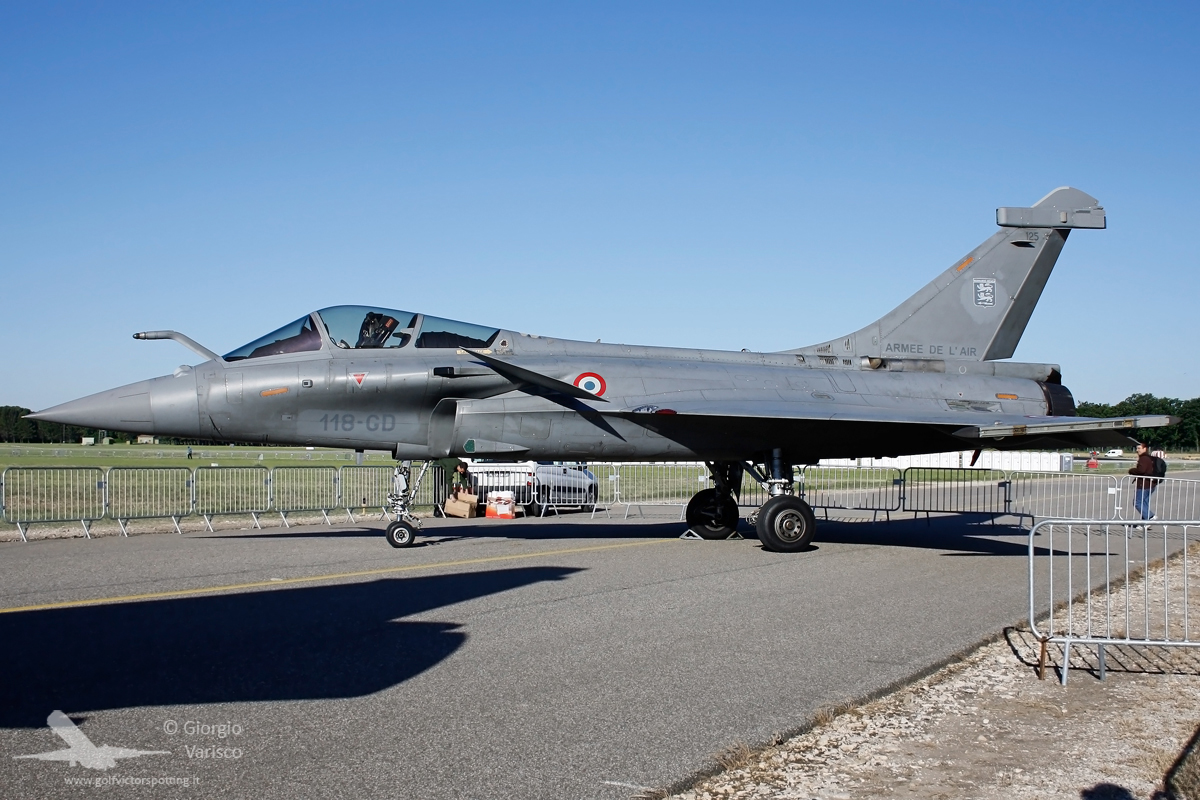 Dassault Mirage 2000C

Mirage 2000N

Mirage F1

Fouga Magister