After 3 years, the Airpower was held again in Zeltweg. The 2019 edition can be considered a "complete meal", showing aicraft from all eras of aviation.
Inflight photos were takeng on friday, while I visited the static display on saturday due to worsening weather conditions (which was a fortunate choice, since many displays were canceled on saturday).
The first one to take off was the Red Bull Bo 105 camera copter, which continuously flew (aparto from refuelings) to take aerial footage of the show

The airshow was opened by a short thethered flight of an hot air balloon dedicated to the Bundesland which hosted the show, Styria, "the green heart of Austria".

The wake-up call formation showed the 2 main players of the airshow: Red Bull (which flew a DC-6) and the Österreichische Luftstreitkräfte (Austrian Air Force, which flew 2 Typhoons).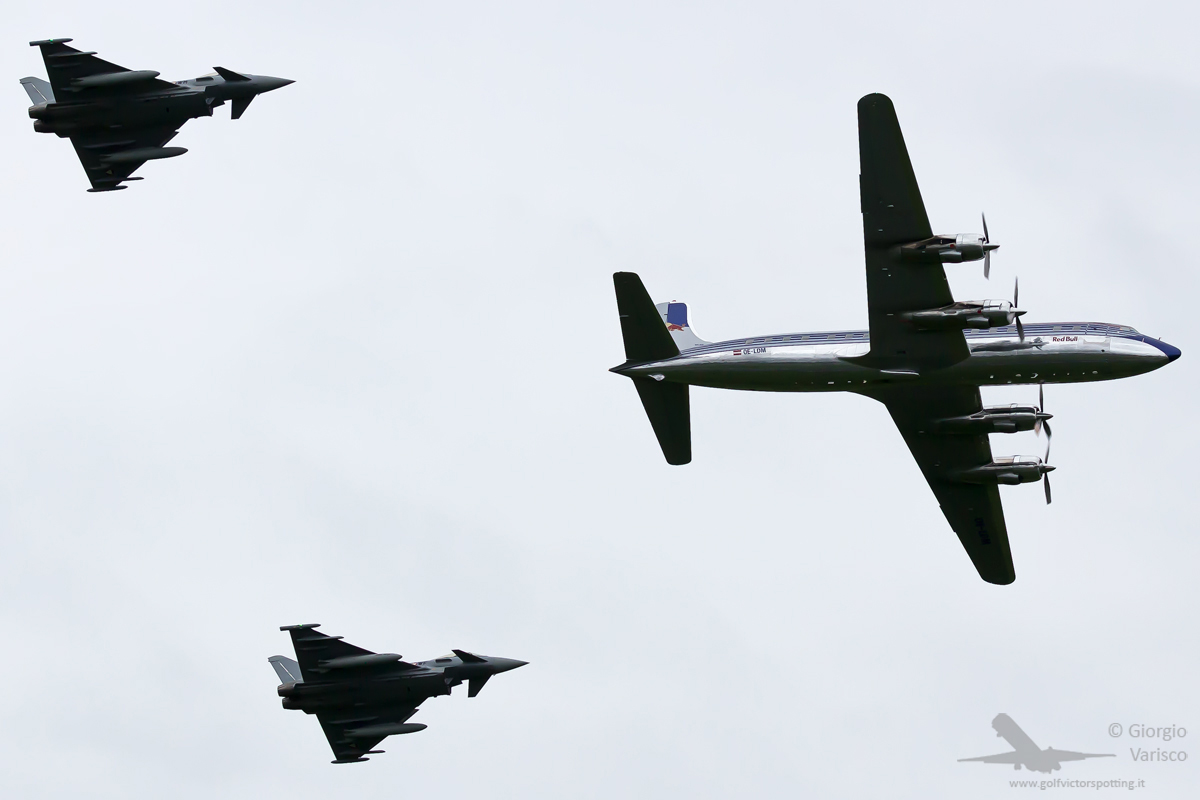 The Austrian aircraft company Diamond flew a formation with 2 DA-42, a DA-62 and a Dart 550 turboprop trainer, comparable to the Pilatus PC-21.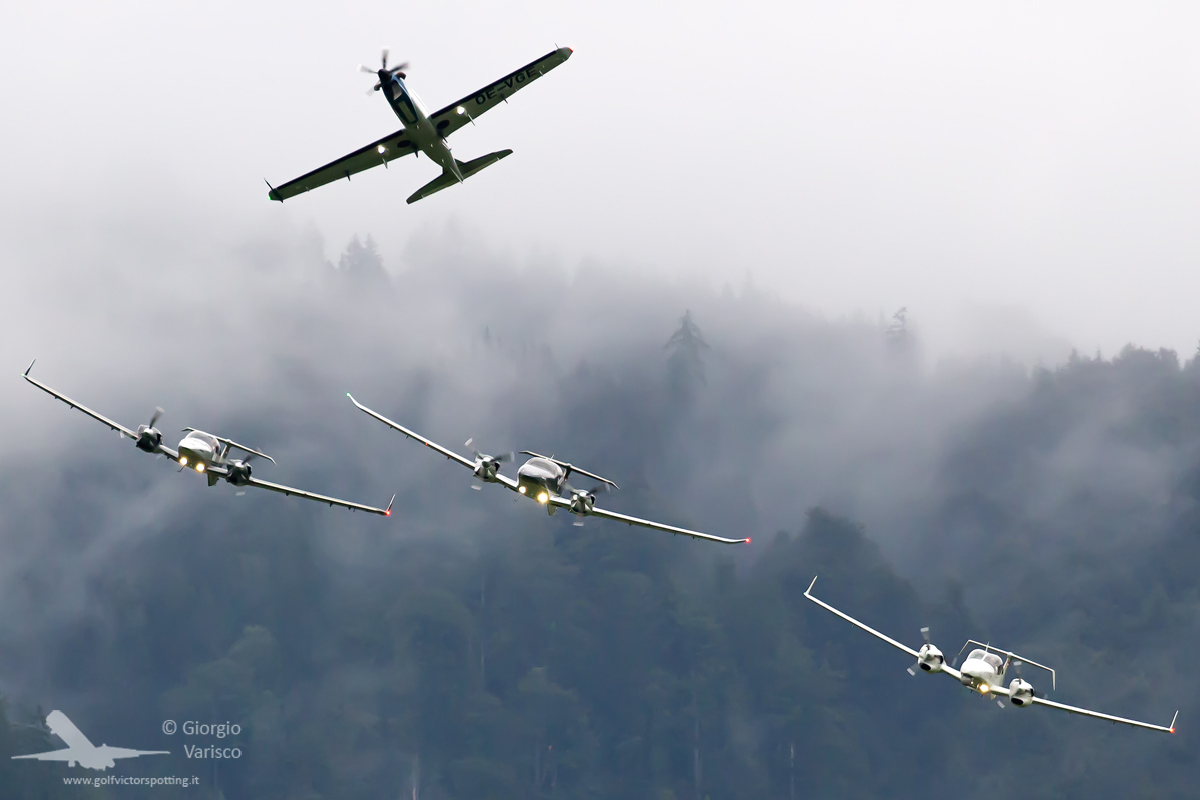 Red Bull planes:
Cessna 337 Skymaster, twin engine with push-pull configuration to prevent asymmetrical thrust in case of engine failure.

Sukhoi Su-29

Extra 300

Stearman

Fairchild PT-19, US basic trainer from the '40s.

Aviat Husky

Hellenic Air Force Zeus F-16 solo

Helicopter parade
Bell 47 reengined with turboshaft

Robinson R44

Bell OH-58 Kiowa, the only one in the Austrian Air Force wearing this camo livery

Alouette III

The only airworthy Bristol Sycamore left, the first helicopter developed in the UK.

AB.212

Slovakian Air Force Mil Mi-17 "Hip"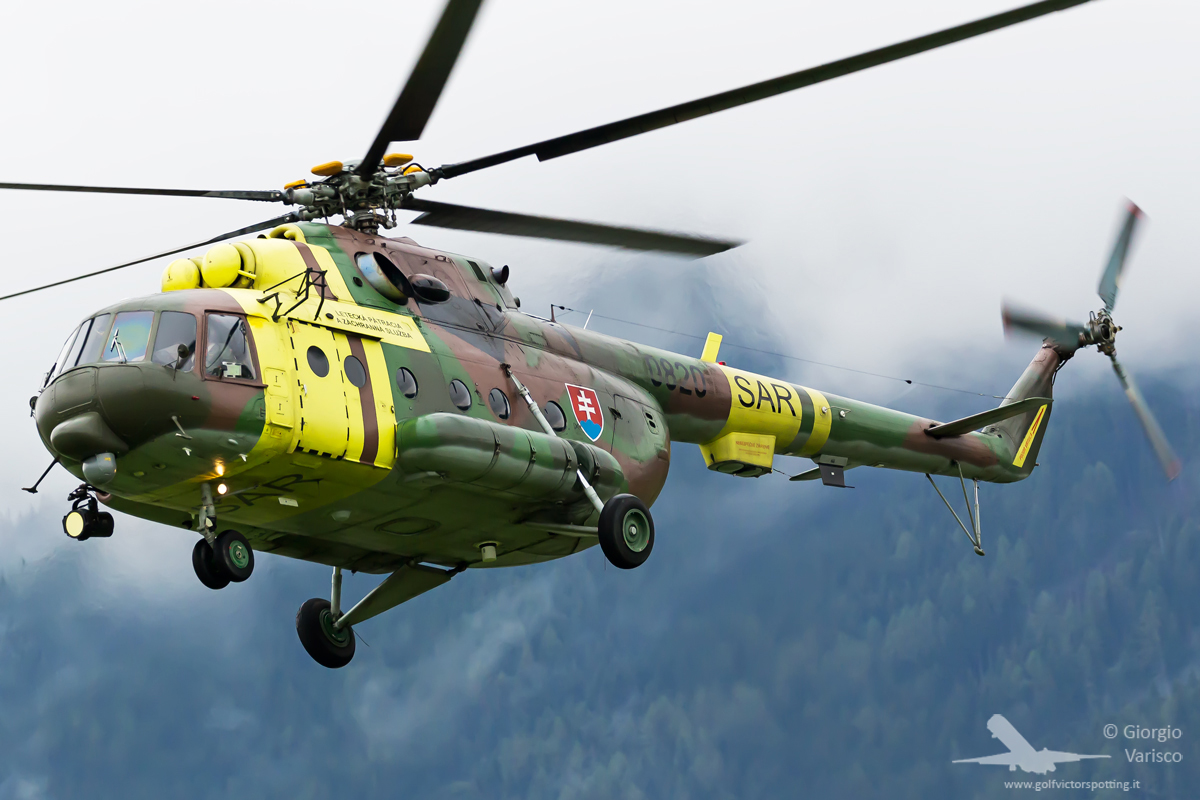 German Army NH-90

Bo 105

Sikorsky Black Hawk

Breitling Jet Team with L-39 Albatros

Hungarian Air Force Gripen

Austrian Air Force trainers display
Pilatus PC-7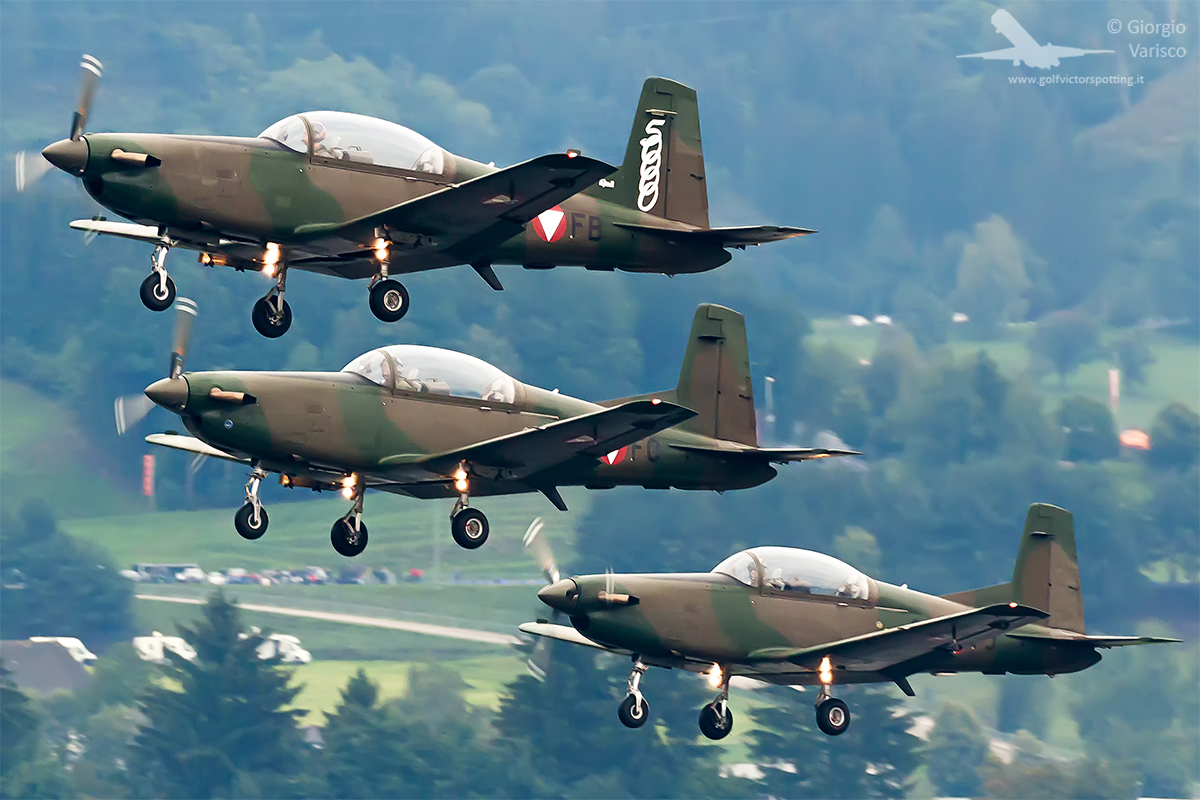 Diamond DA-40, in service from 2018

SAAB 105 (with 2 aircraft wearing Tiger Meet liveries)

Croatian Air Force display team Krila Oluje/Wings of Storm with Pilatus PC-9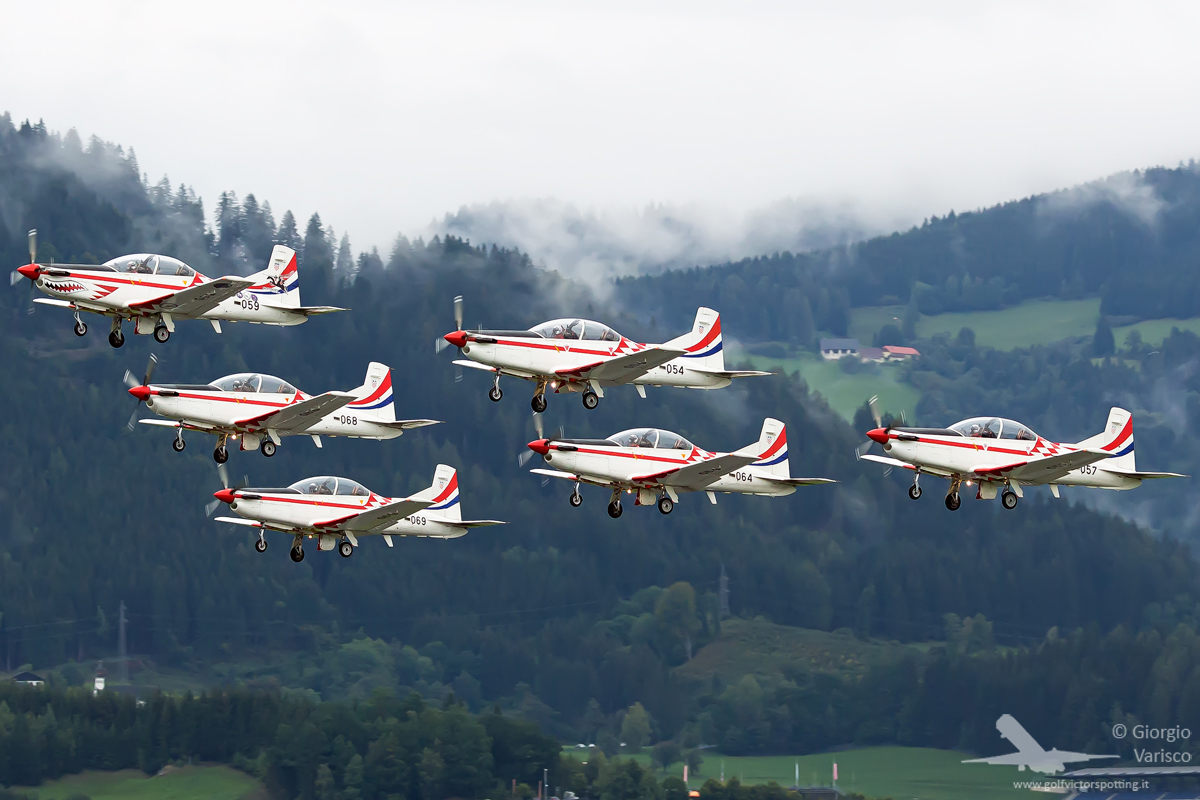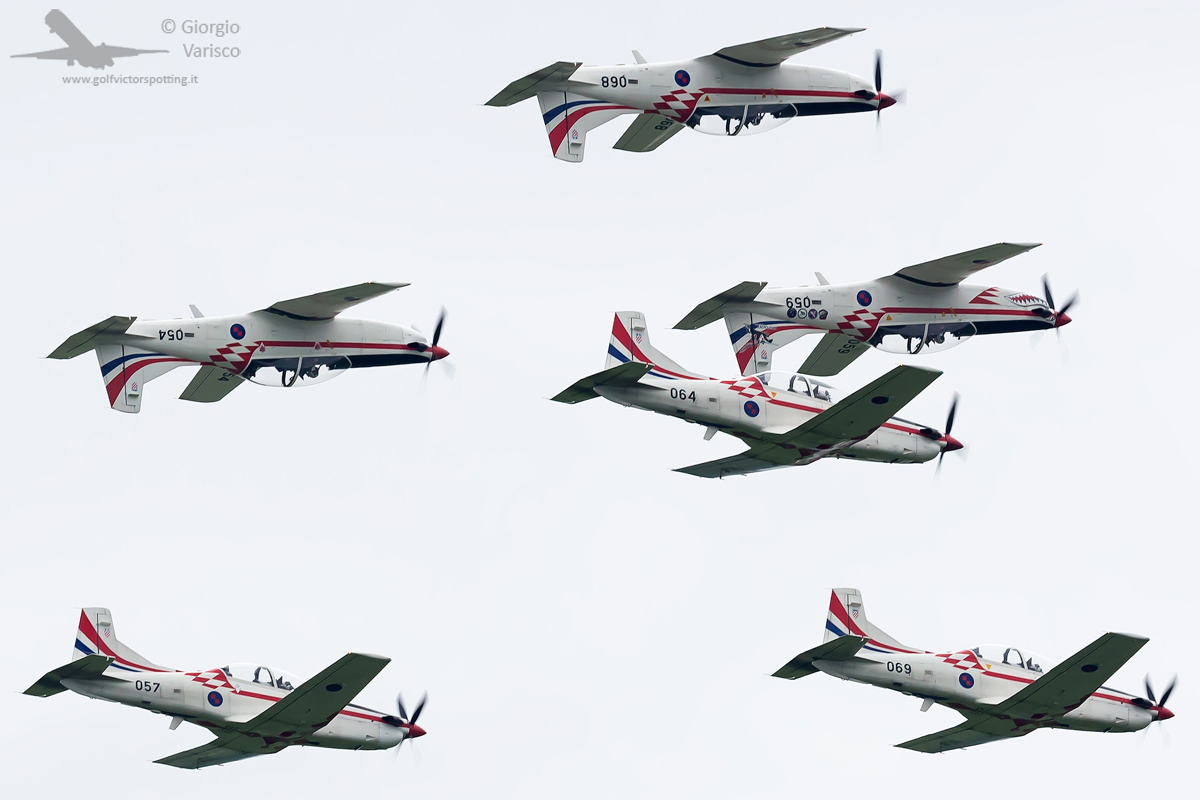 Polish Air Force Sukhoi Su-22 "Fitter", wearing the new grey camo instead of the original one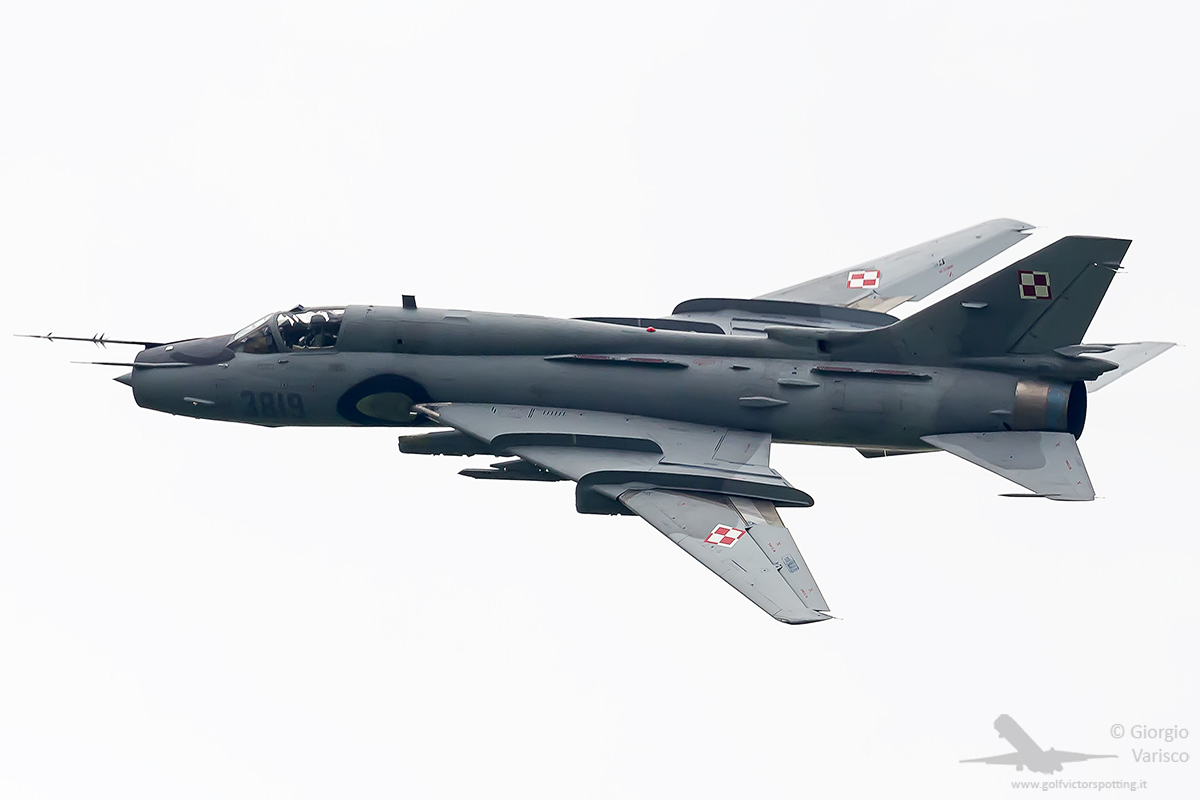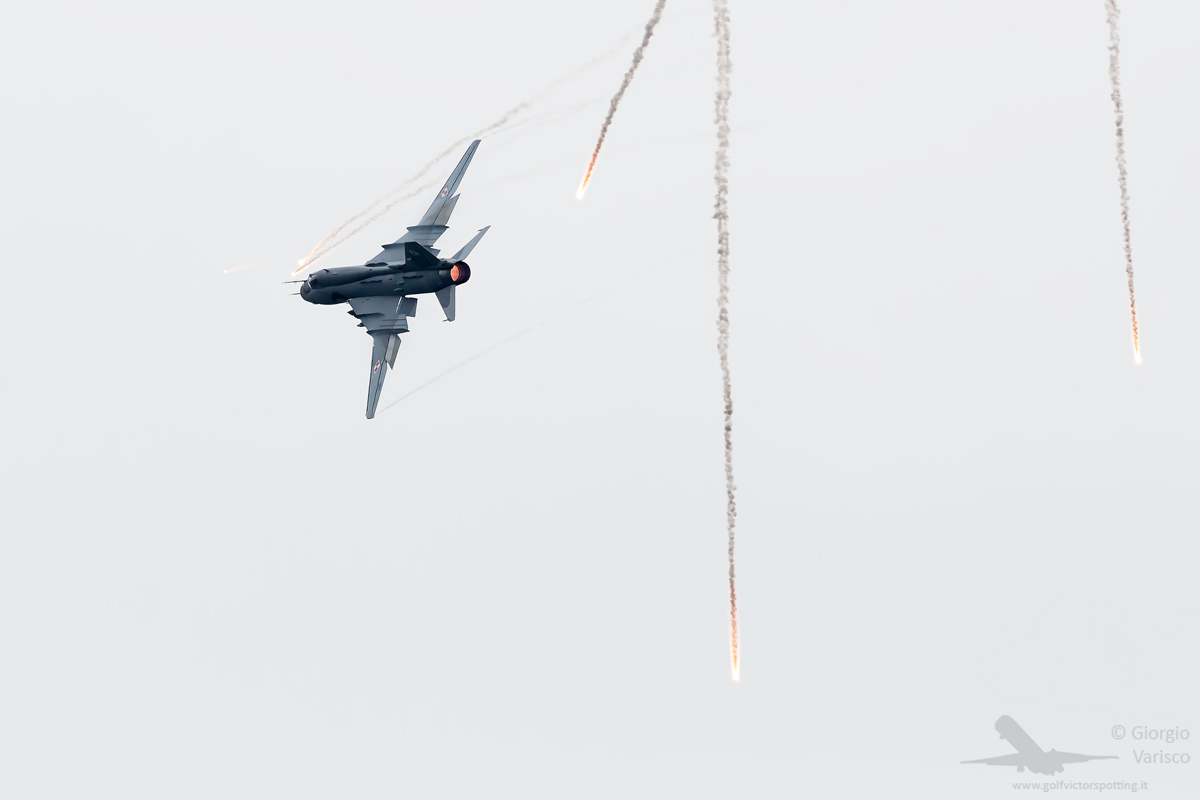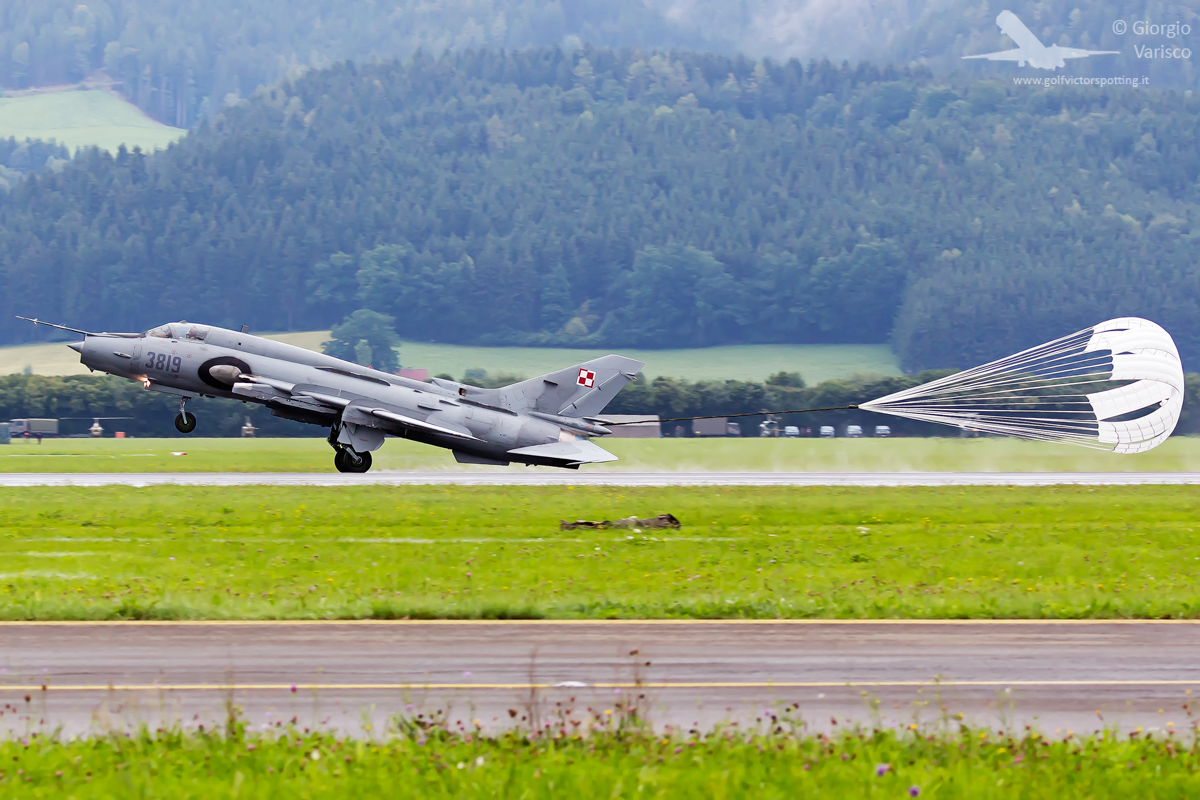 Tactical demo:
Water drop from Pilatus PC-6s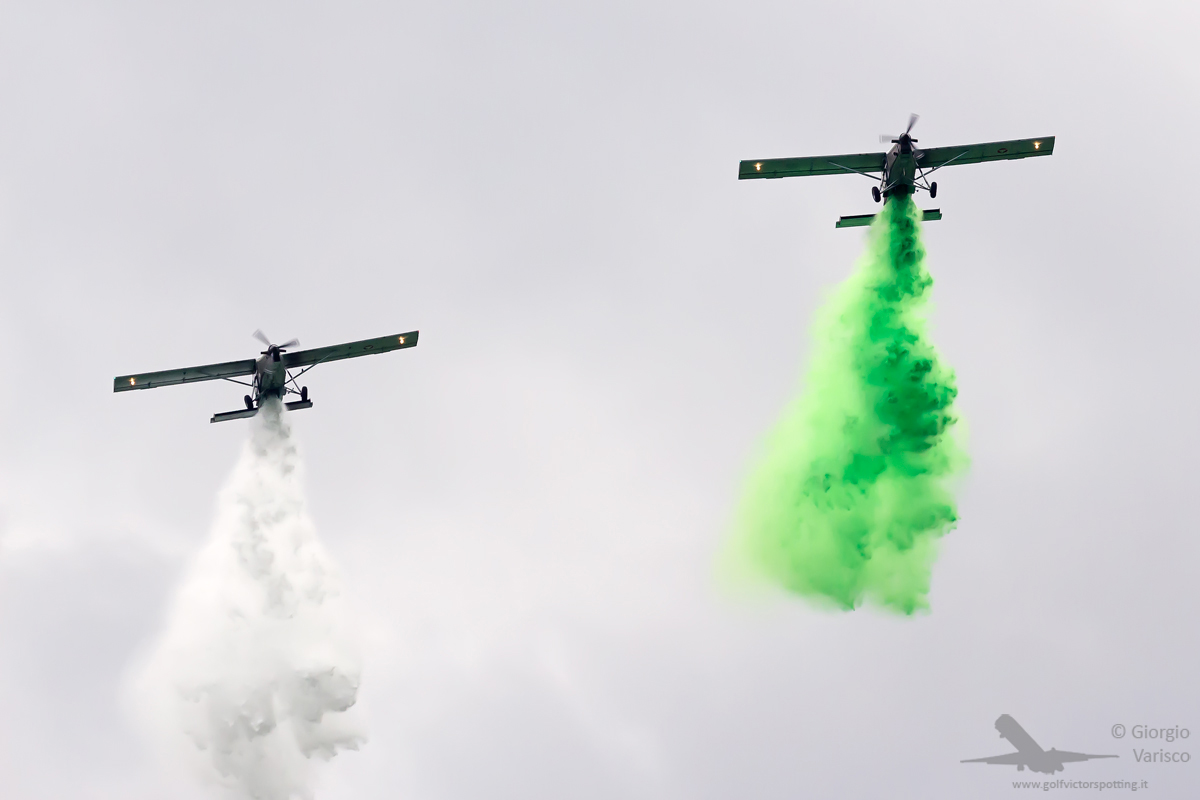 Alouette III winch operations

Fast-roping from a AB.212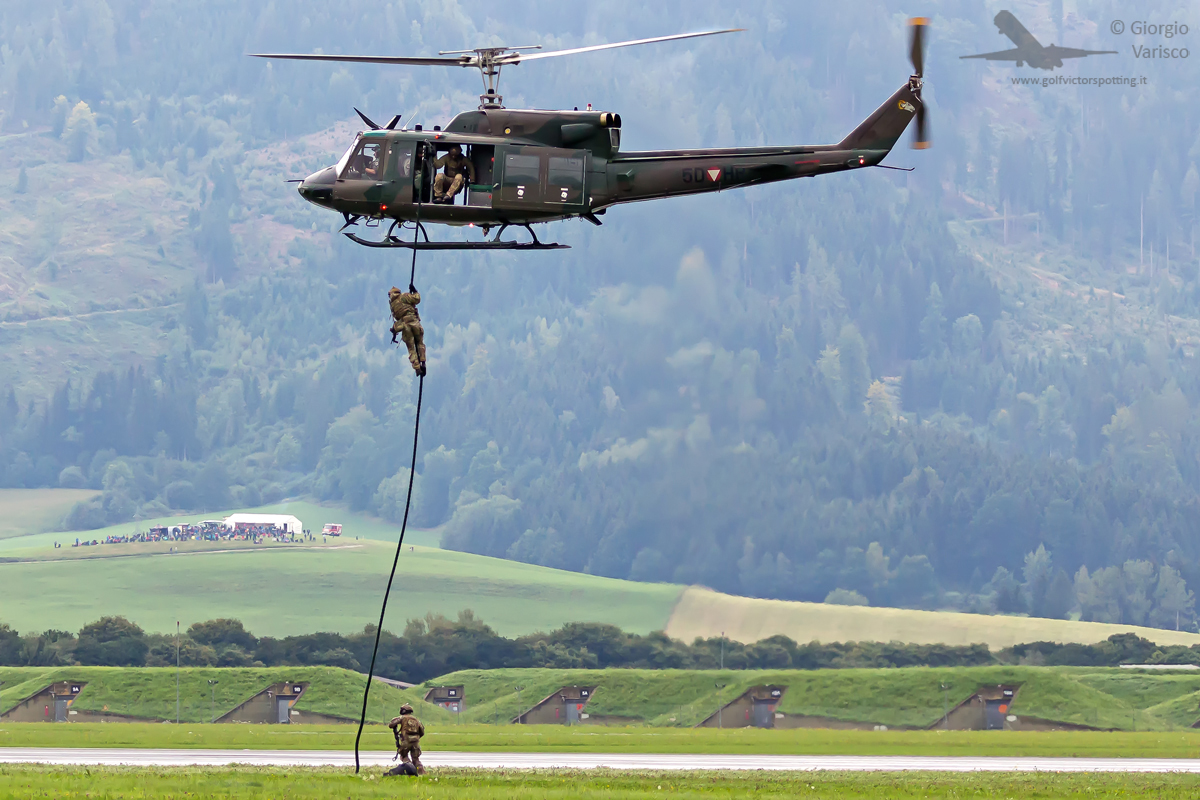 Black Hawk

NH-90 carrying vehicles with the barycentric hook

OH-58s provided air cover

Blanix Team's L-13 Blanik gliders

Red Bull Aerobatic Triple, with wingsuits and aerobatic plane and chopper
Wingsuits were carried by PC-6

Zivko Edge 540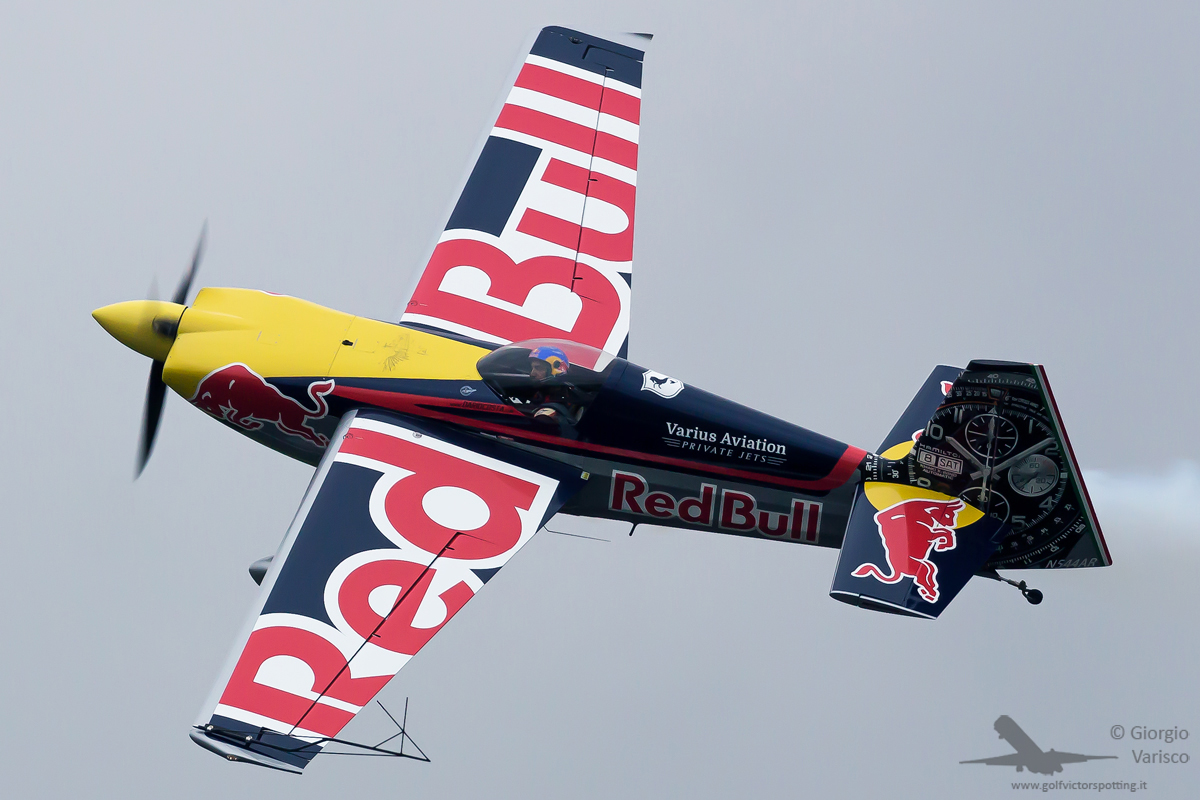 And the Bo 105

Patrouille Suisse with F-5 Tiger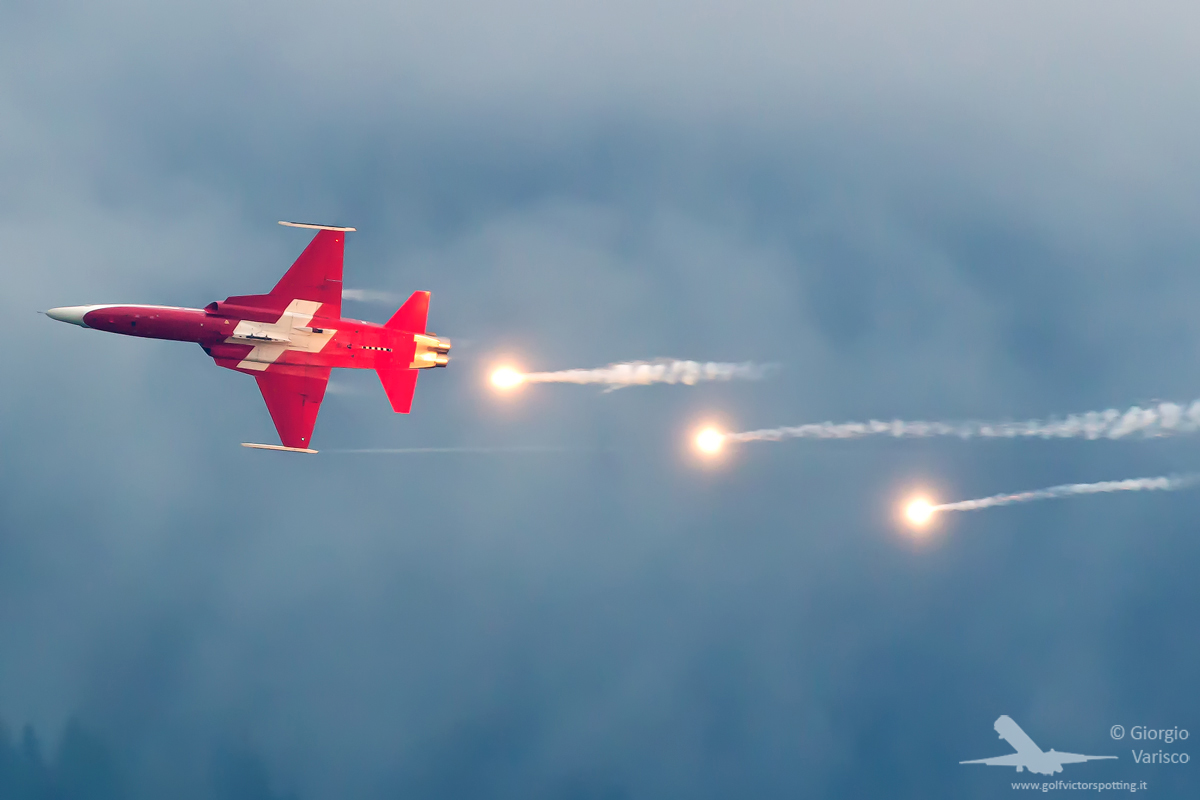 Swiss F-18 Hornet with special tail

Scramble demo with Red Bull Falcon 900 intercepted by 2 Typhoons

One of the 2 Typhoons wore a special tail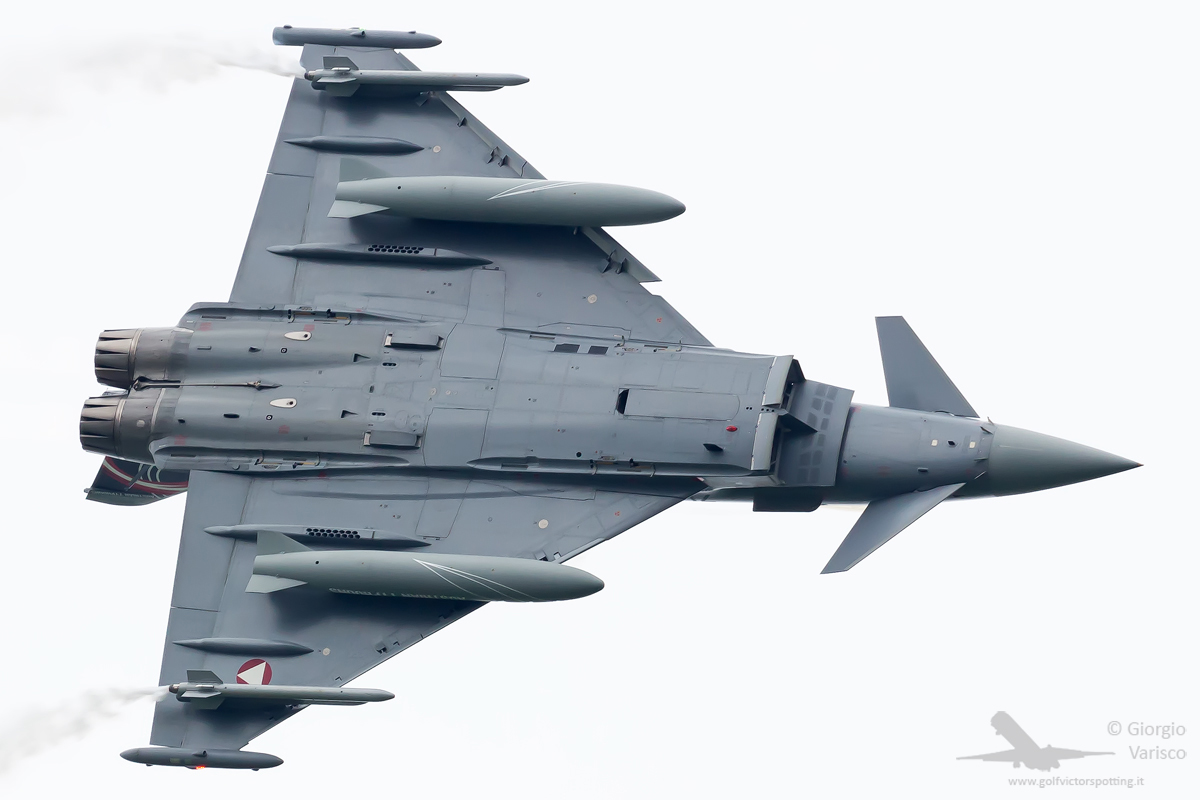 Korean War dogfight between an Aero CS-102 (Czechoslovakian-built version of the MiG-15)…

…and a North American F-86 Sabre.

WW1 dogfight between a Fokker Dr.I replica…

…and a FVM O1 Tummelisa replica. Both replicas were built by Mikael Carlson.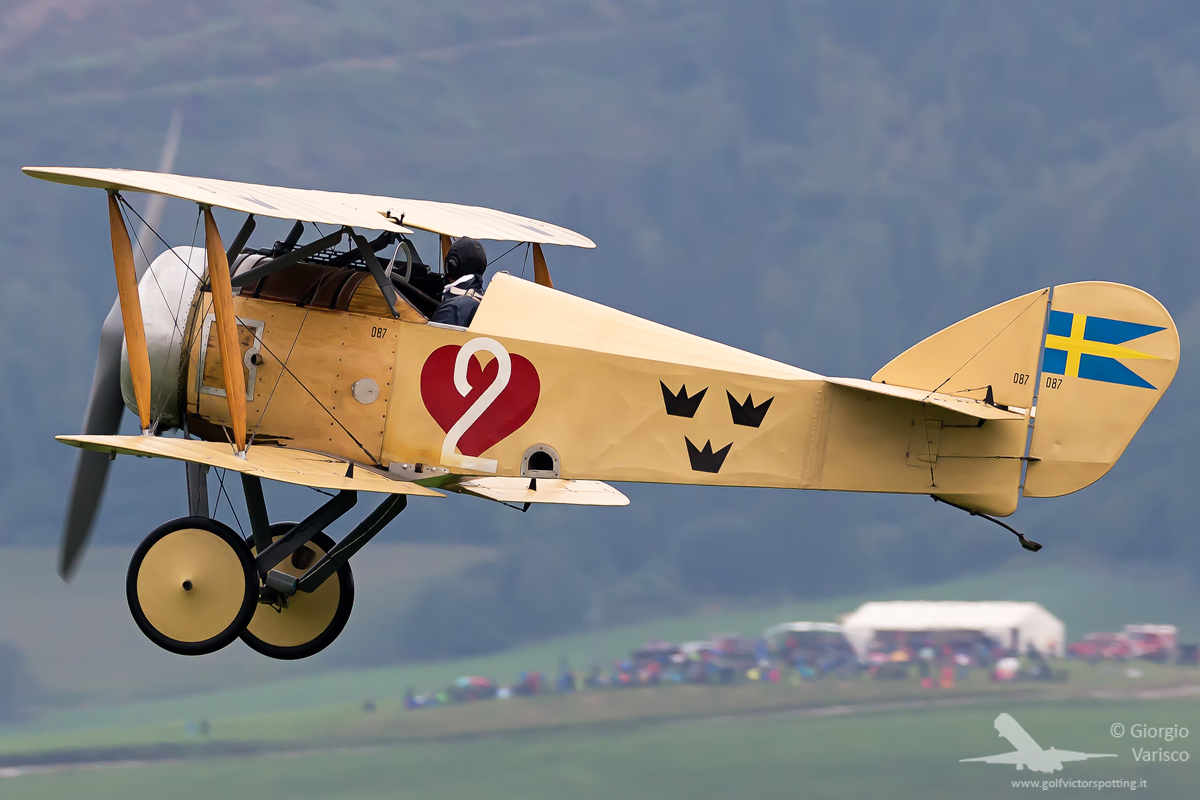 WW2 display, with Red Bull F4U Corsair…

…and Spitfire.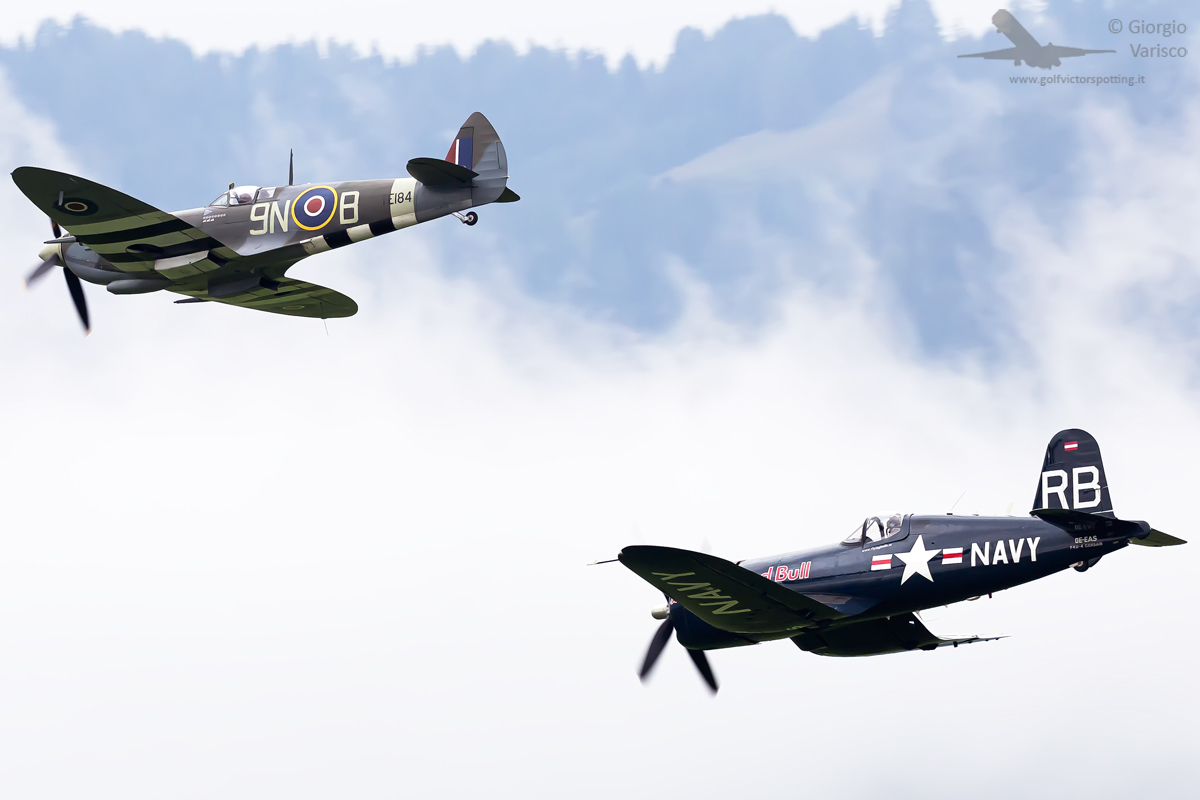 "Grandpas, tell me again that story when you fought Messerschmits and Zeros!"

Swiss Super Puma. "Look ma, no hands!"

Frecce Tricolori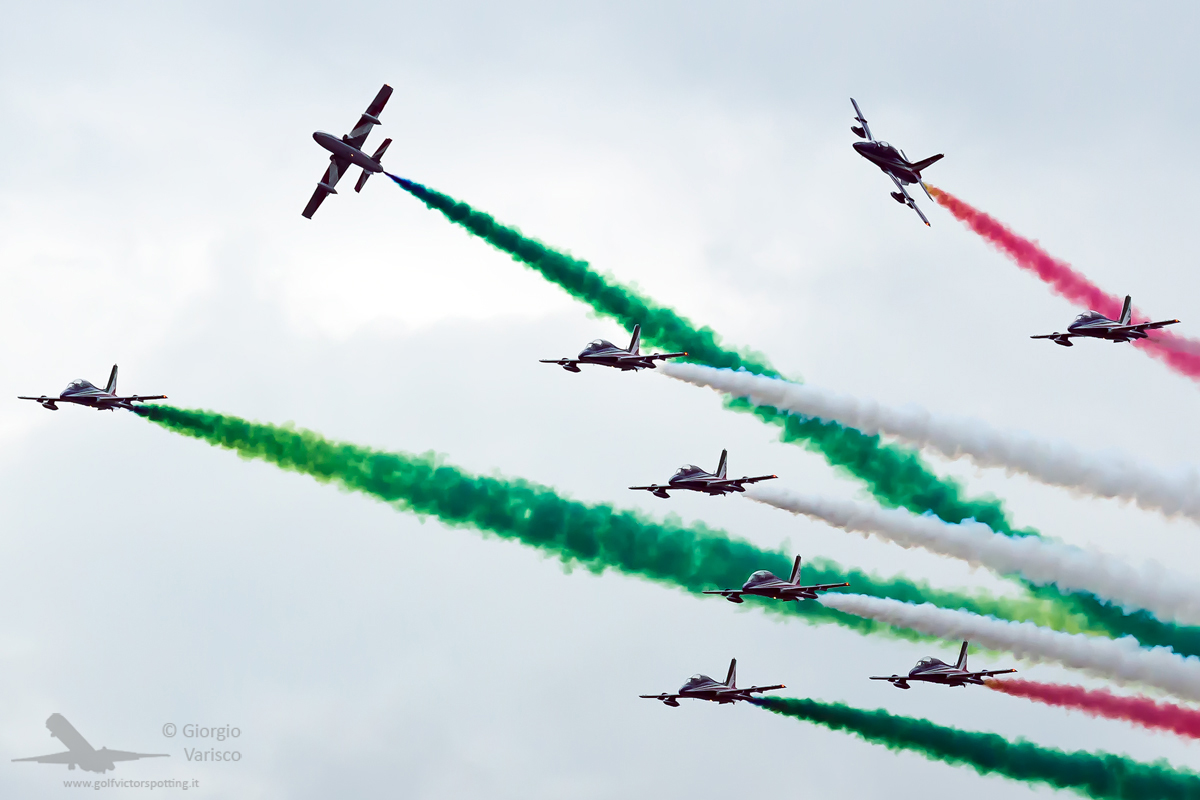 Flying Bulls with B-25 Mitchell, Alpha Jet, F4U Corsair and P-38 Lightning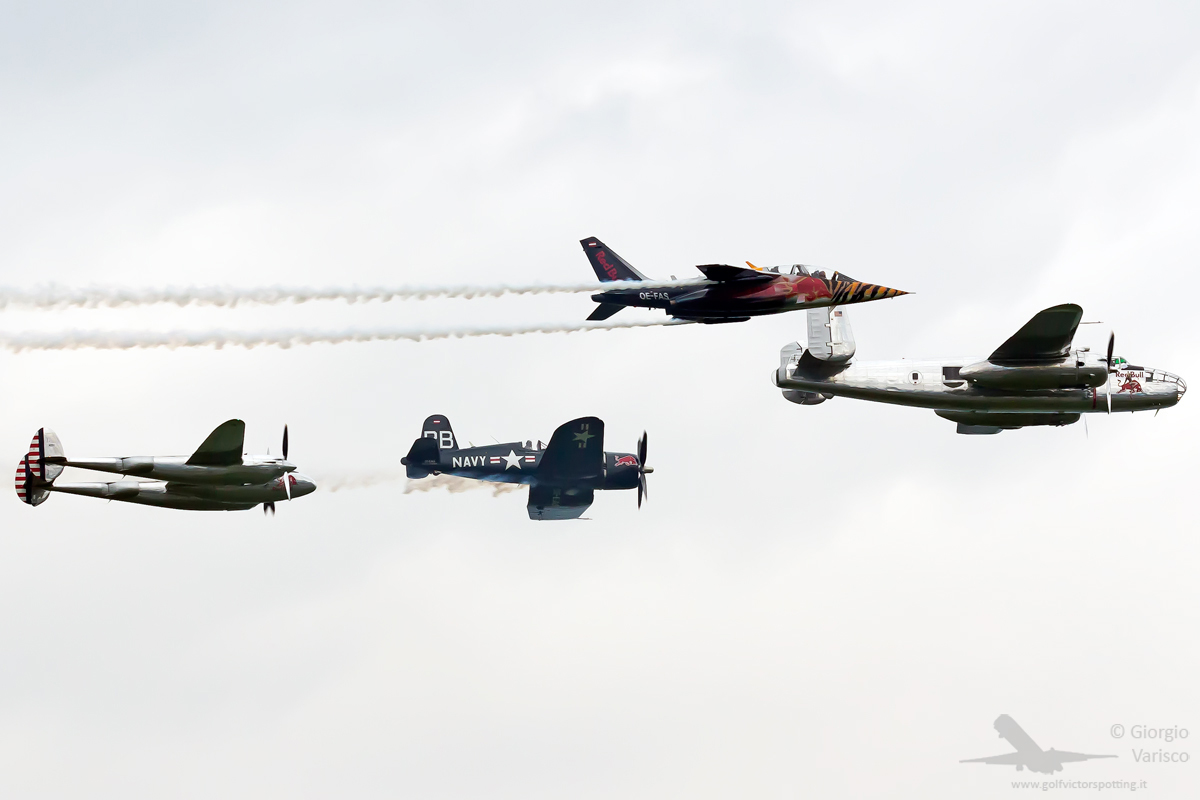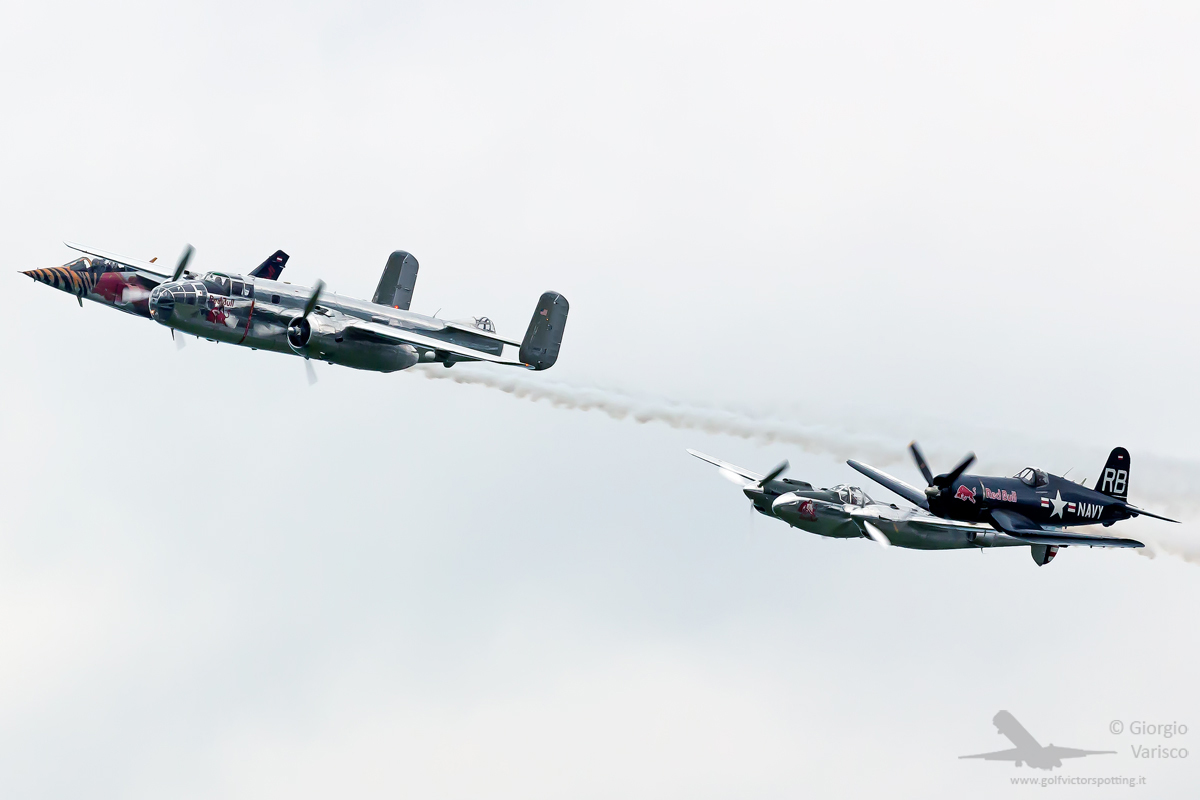 T-28 Trojan

Czech Mil Mi-24V "Hind"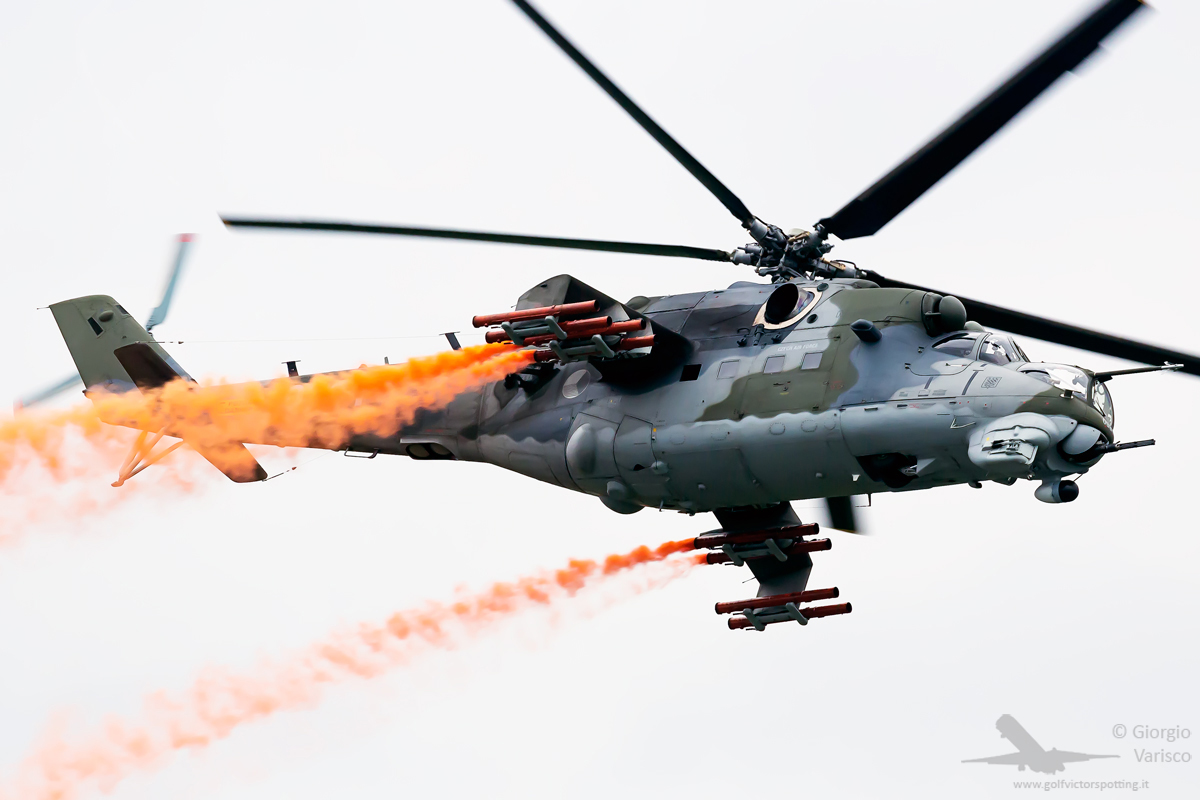 Belgian Air Force Dark Falcon F-16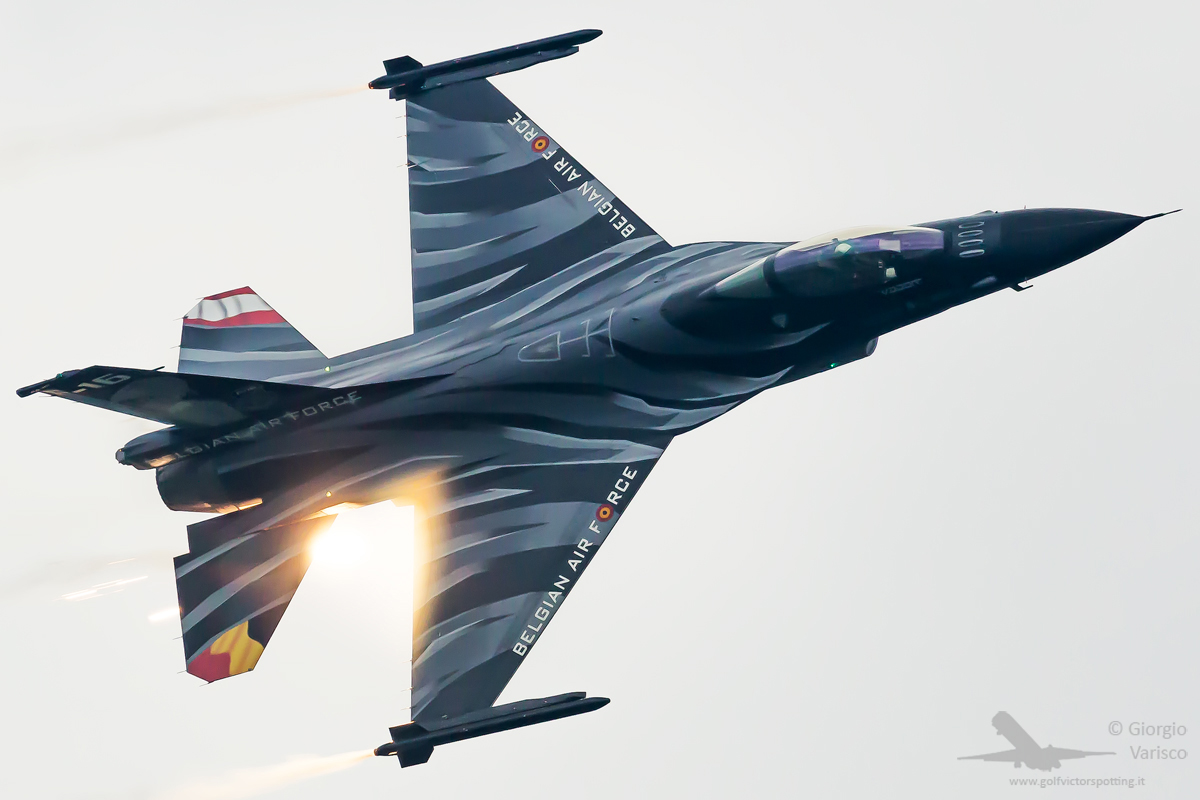 Patrulla Aguila with CASA C.101

Swedish Air Force Historical Flight SAAB Draken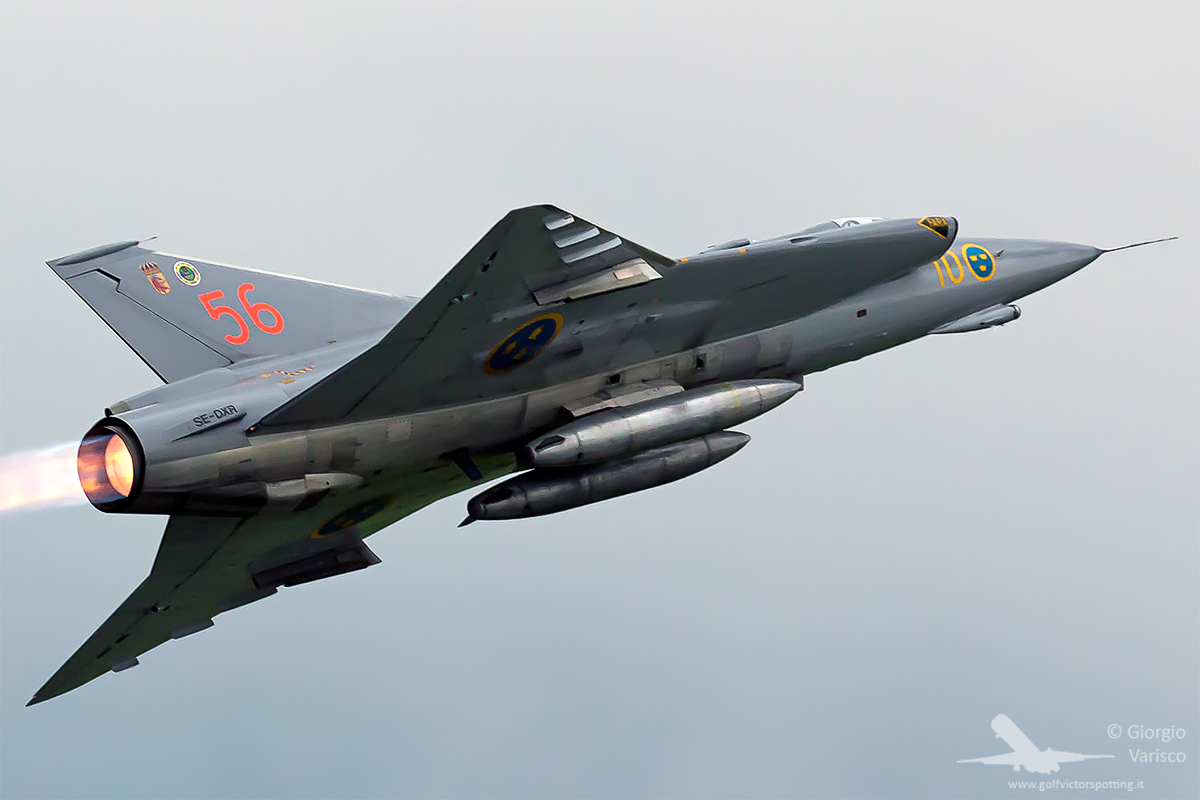 Czech Flying Bulls Aerobatic Team with 4 XtremeAir XA-42

At the beginning I wrote that there were aircraft from every era. Actually, it was not flying, but the 5th generation was represented by an Italian F-35 in static display.