The Tiger Meet is probably one of the most well-known events organized by NATO air forces. Every year it gathers airplanes from more than 30 squadrons from a dozen countries all around NATO. The only requirement: having a tiger in the squadron crest.
Unfortunately, this year's edition was hindered by a poor organization. Spotters were placed facing the sun (despite the presence of other photographers on the other side of the runway…), and there were long queues both to get in and out of the base.
Photos were taken both at the Tiger Meet spotters day and at the Poznan Air Show 2018.
Tiger tails

German Air Force Taktisches Luftwaffengeschwader 74's "Ghost Tiger" Typhoon, winner of the best livery trophy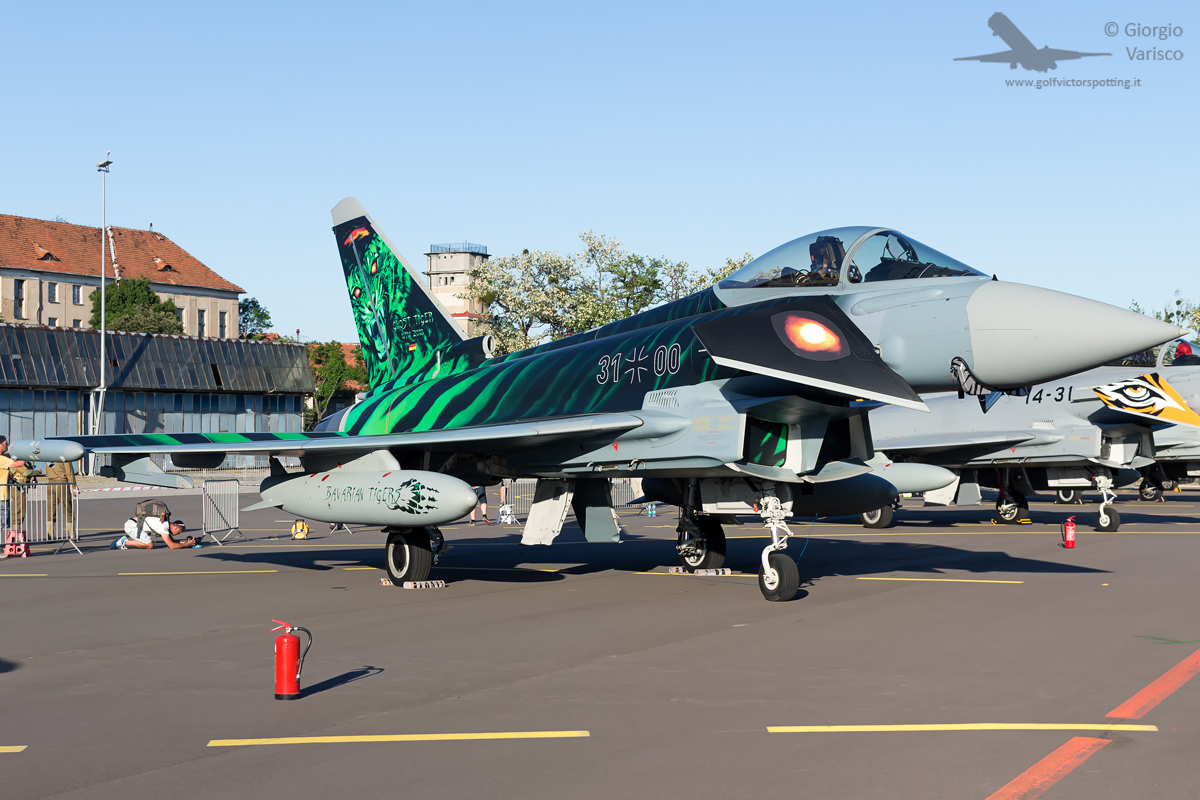 German Air Force Taktisches Luftwaffengeschwader 51 "Immelmann"'s Tornado

Italian Air Force XII Gruppo's Typhoon

Italian Air Force XXI Gruppo's HH-212

Belgian Air Force 31 Smaldeel's F-16

Royal Netherlands Air Force 313 Squadron's F-16. This squadron won the "Silver Tiger" trophy as the best overall unit.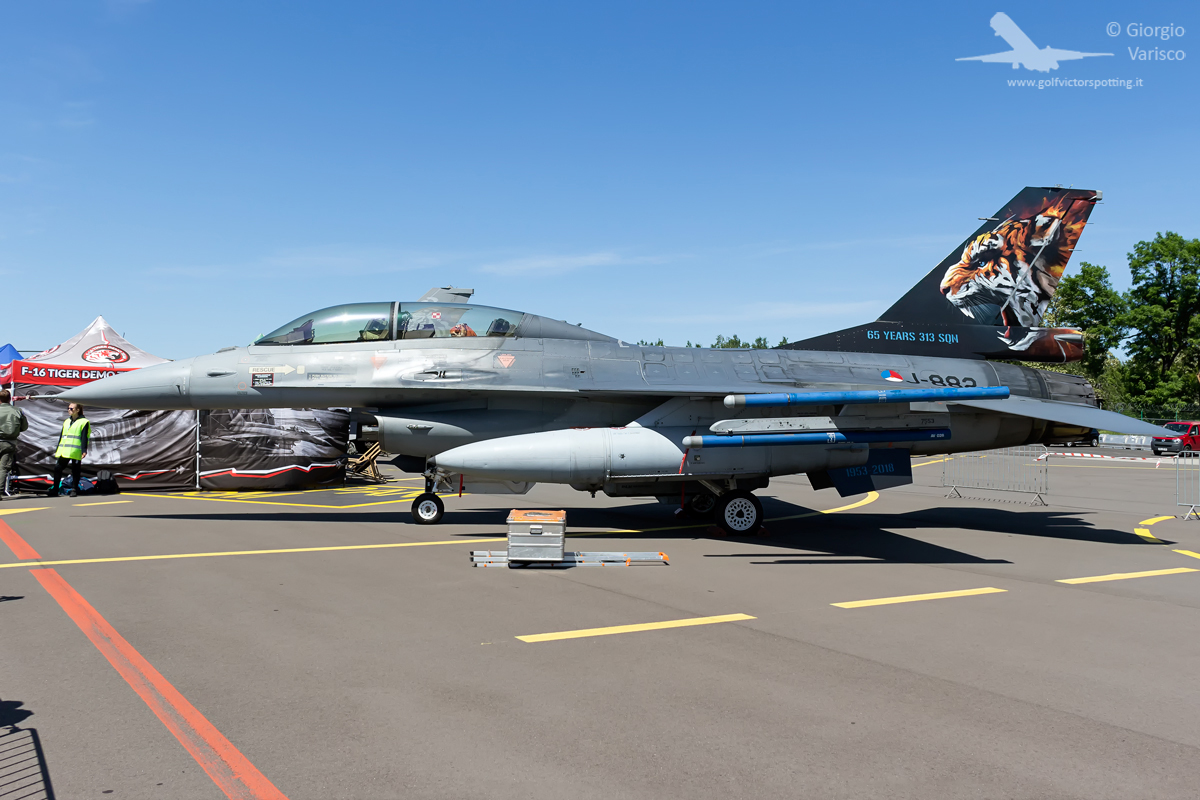 Hellenic Air Force 335 Mira's F-16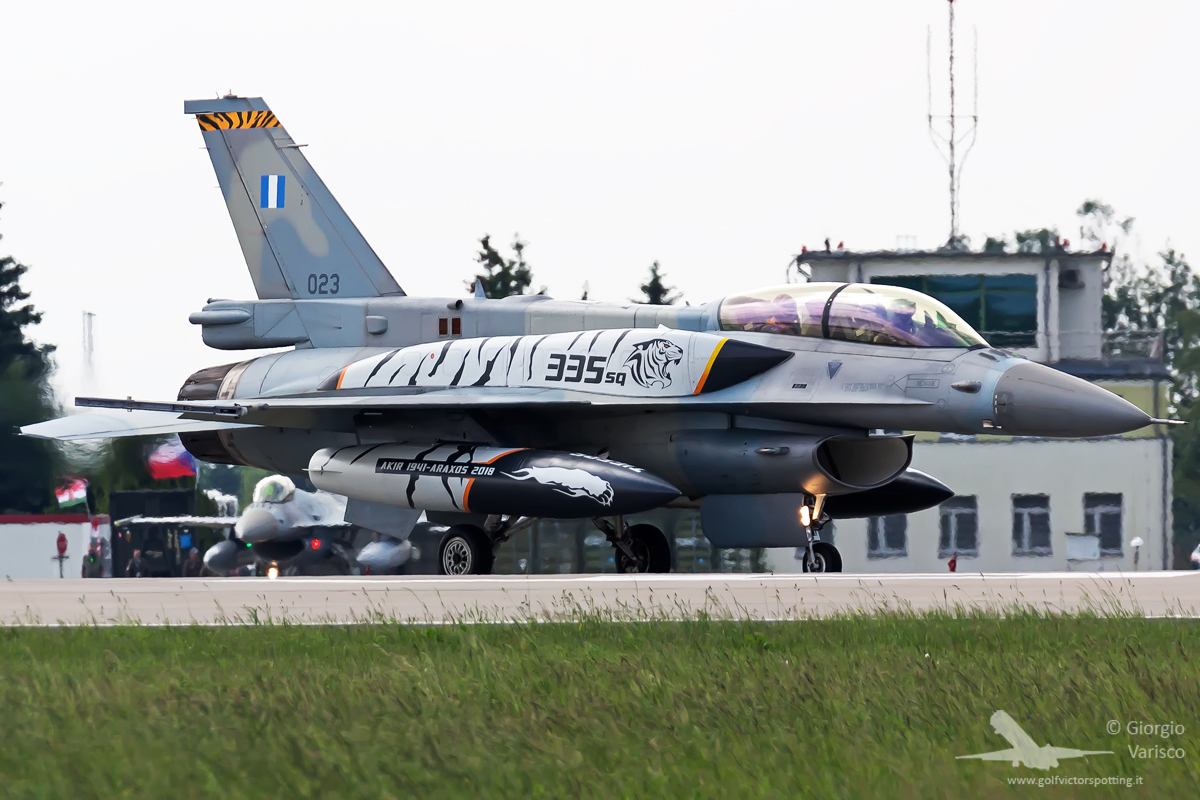 Czech Air Force 211 Taktcka Letka's Gripen wearing a special livery commemorating 100 years since the birth of Czechoslovakia…

…and one with a more "standard" livery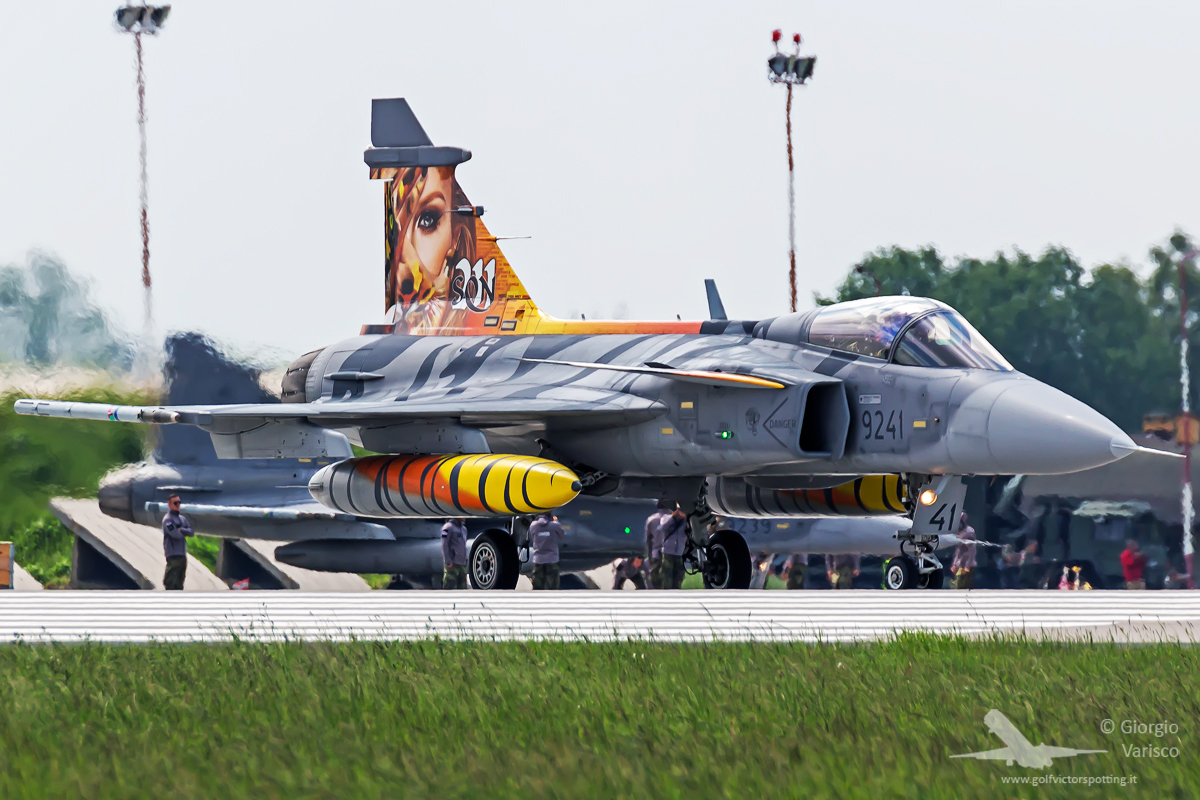 Czech Air Force 221 Letka Bitevnich Vrtulniku's "Alien Tiger" Mi-35 Hind

Spanish Air Force 142 Escuadron's Typhoon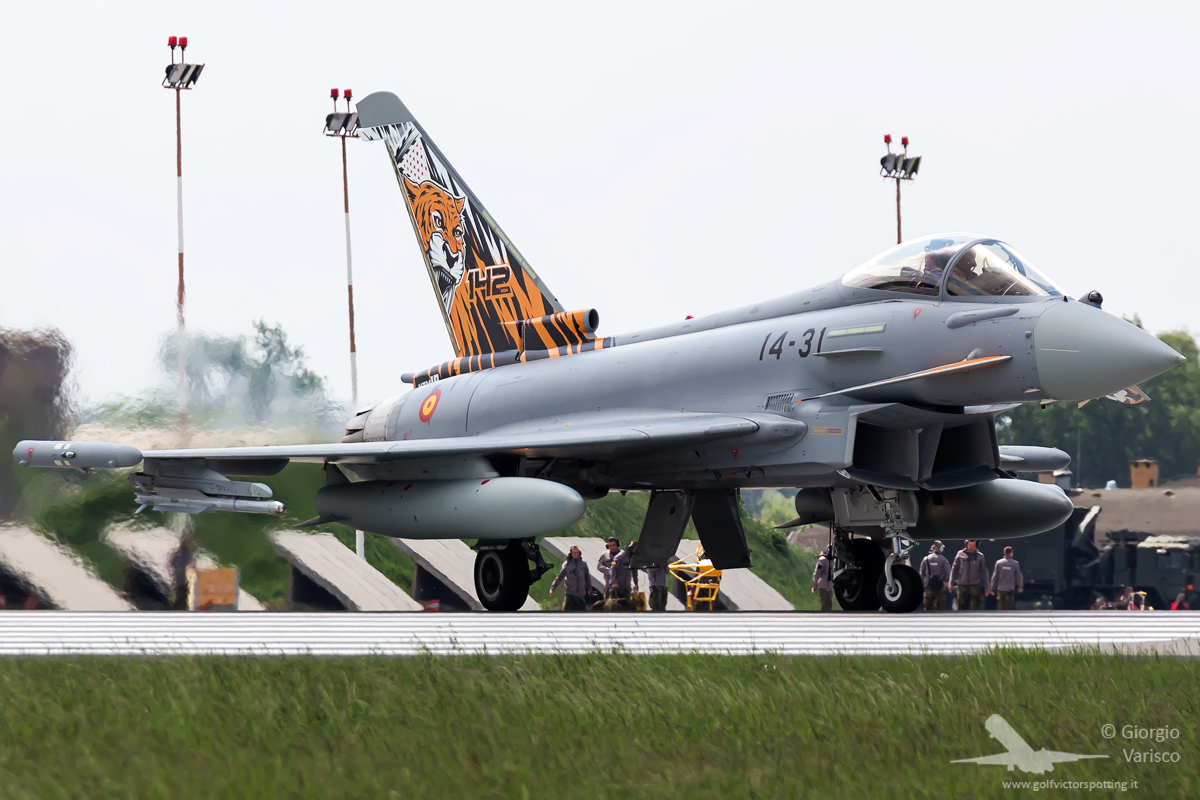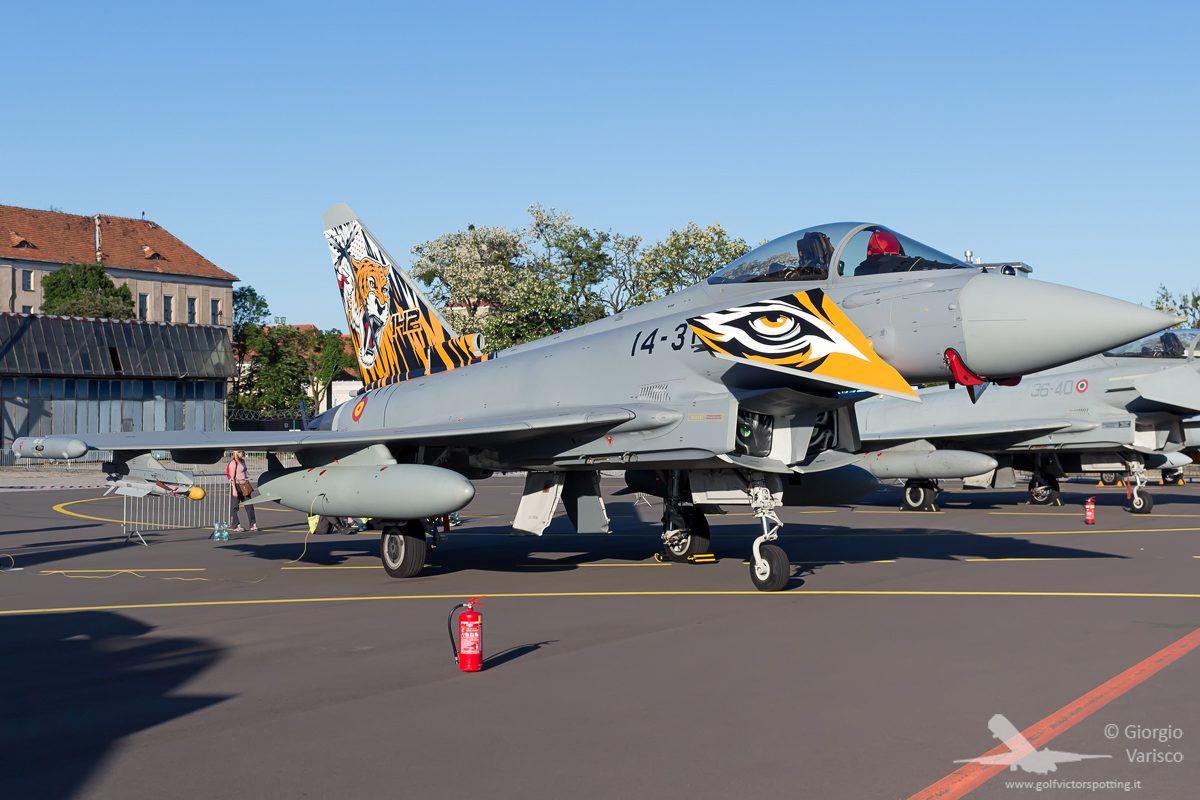 Eye of the Tiger

French Army Light Aviation Escadrille d'Helicopteres de Reconnaissance et d'Attaque n.3's "Bandit Nightmare" Gazelle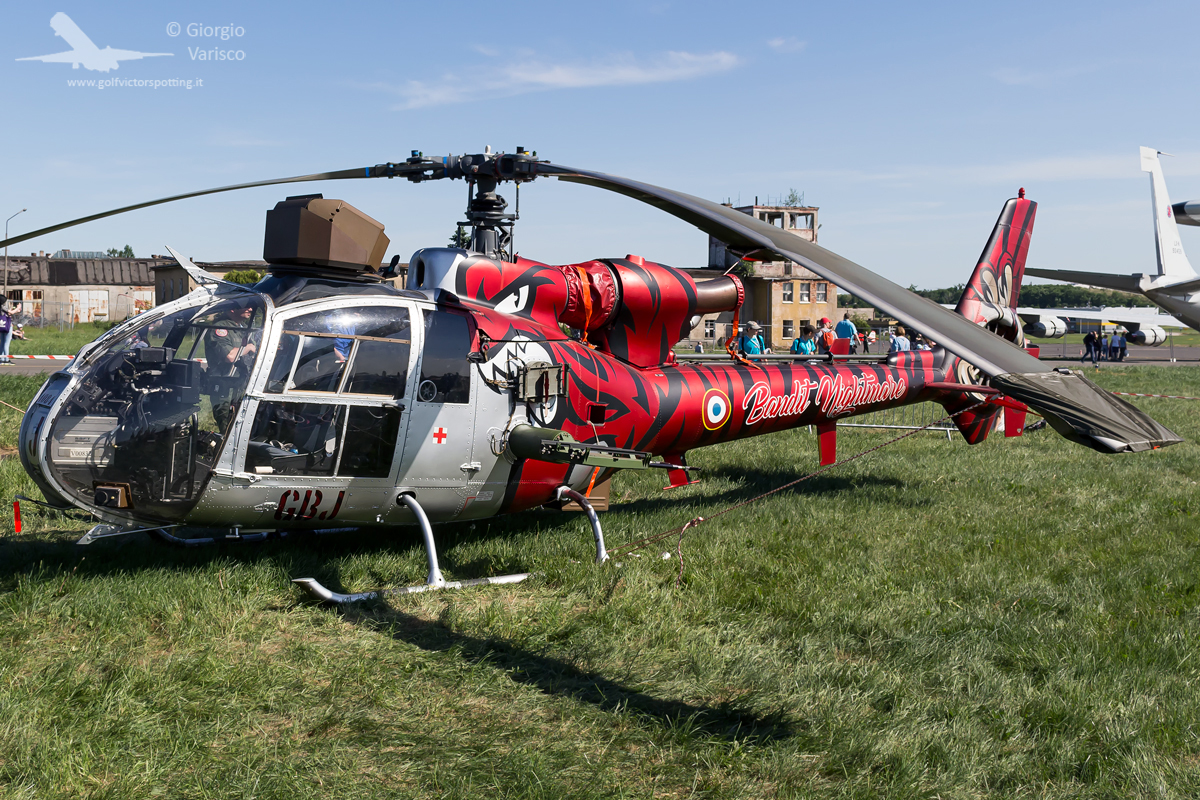 Royal Air Force 230 Squadron's Puma, wearing also RAF 100th Anniversary stickers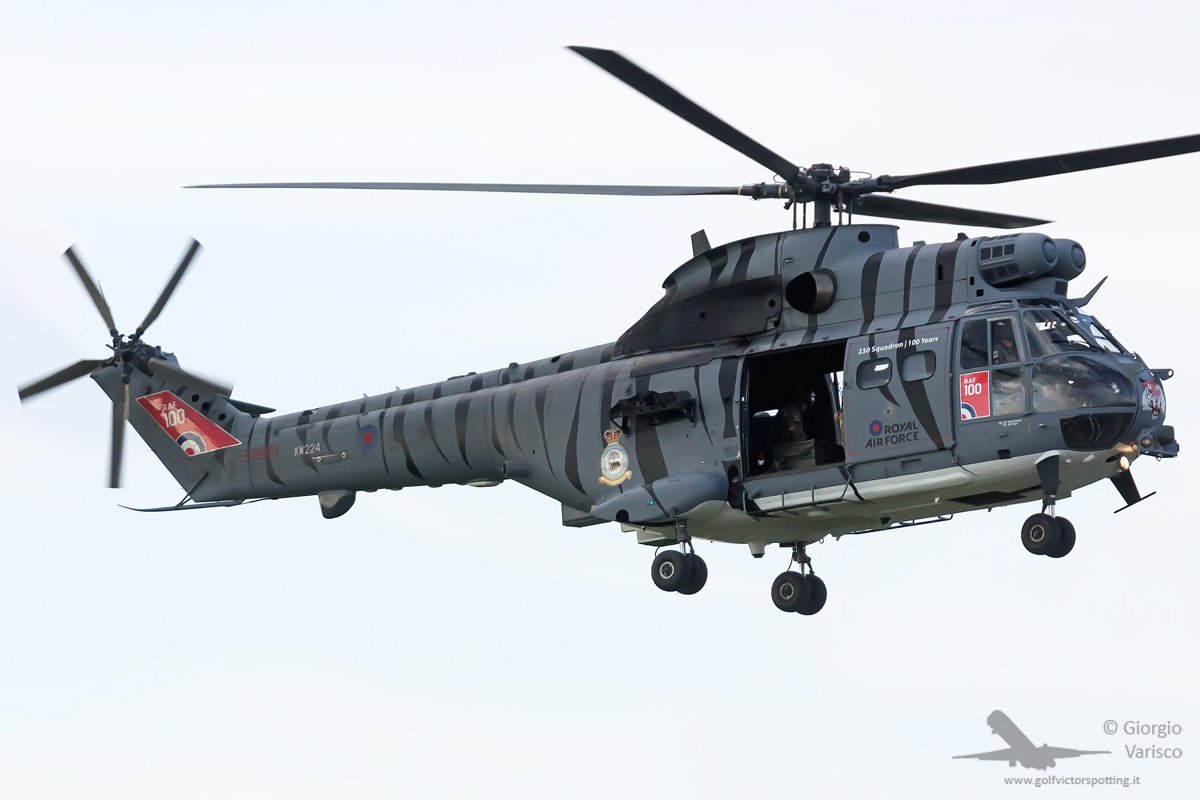 Austrian Air Force 1 Jet Trainer Squadron's SAAB 105

Swiss Air Force Fliegerstaffel 11's F-18

The pilot of the Polish F-16 from 6 Eskadra Lotnictwa Taktycznego polacca, host of the event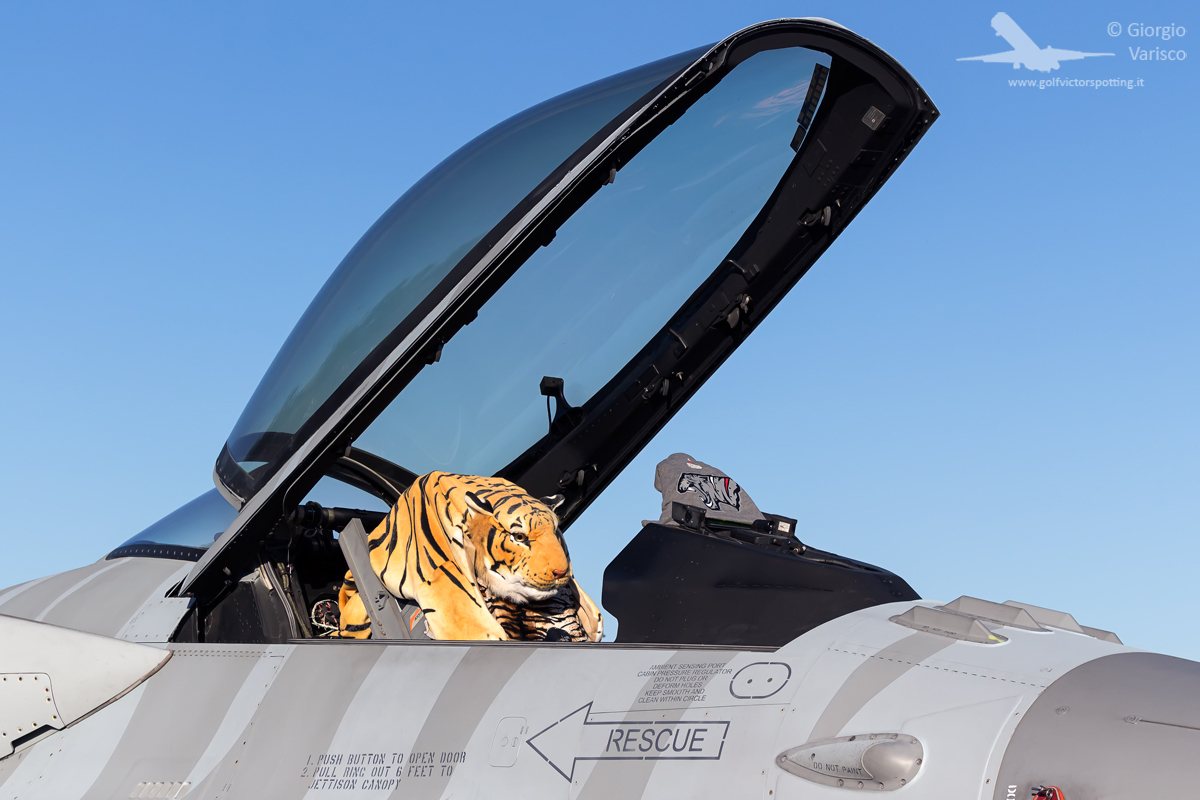 NATO Flying Squadron 1's E-3 Sentry AWACS plane

Some other "non-tiger" participants of the airshow.
Polish Air Force MiG-29 Fulcrum

XA-41 aerobatic plane flown by Artur Kielak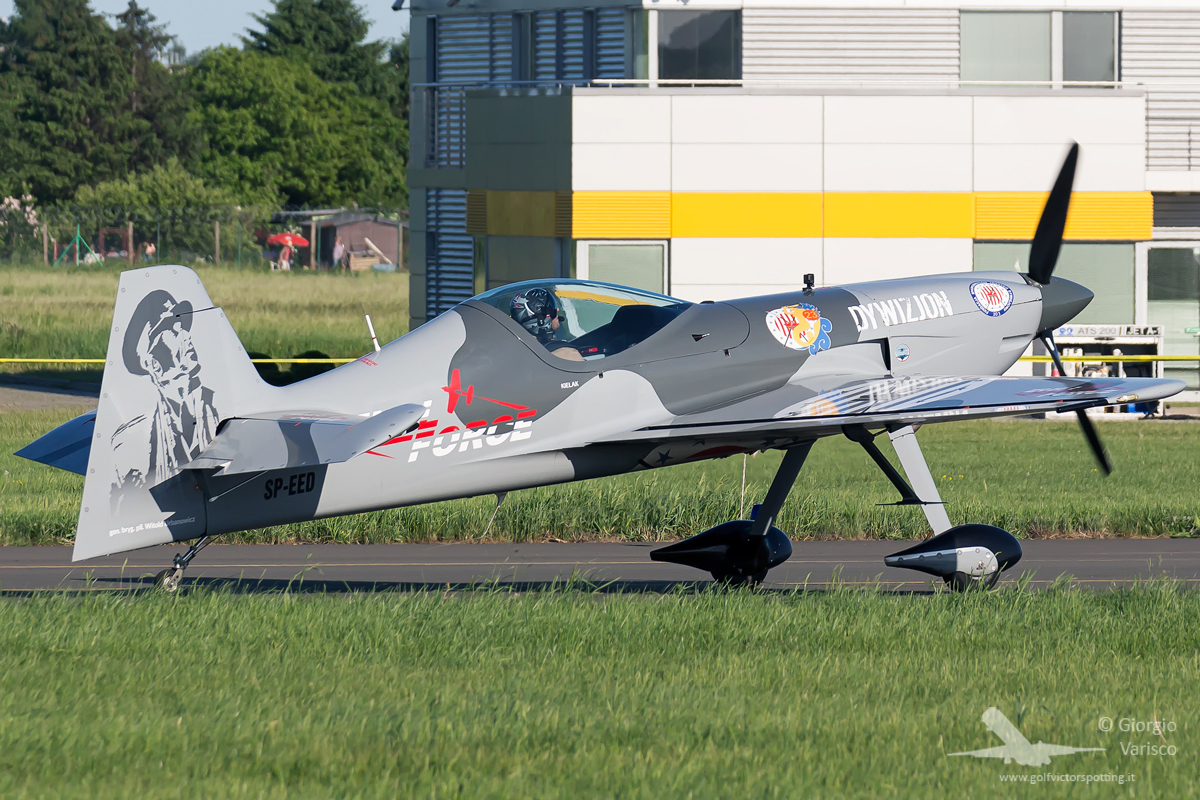 MiG-15UTI

Yakovlev Yak-3

Tercel autogyro duo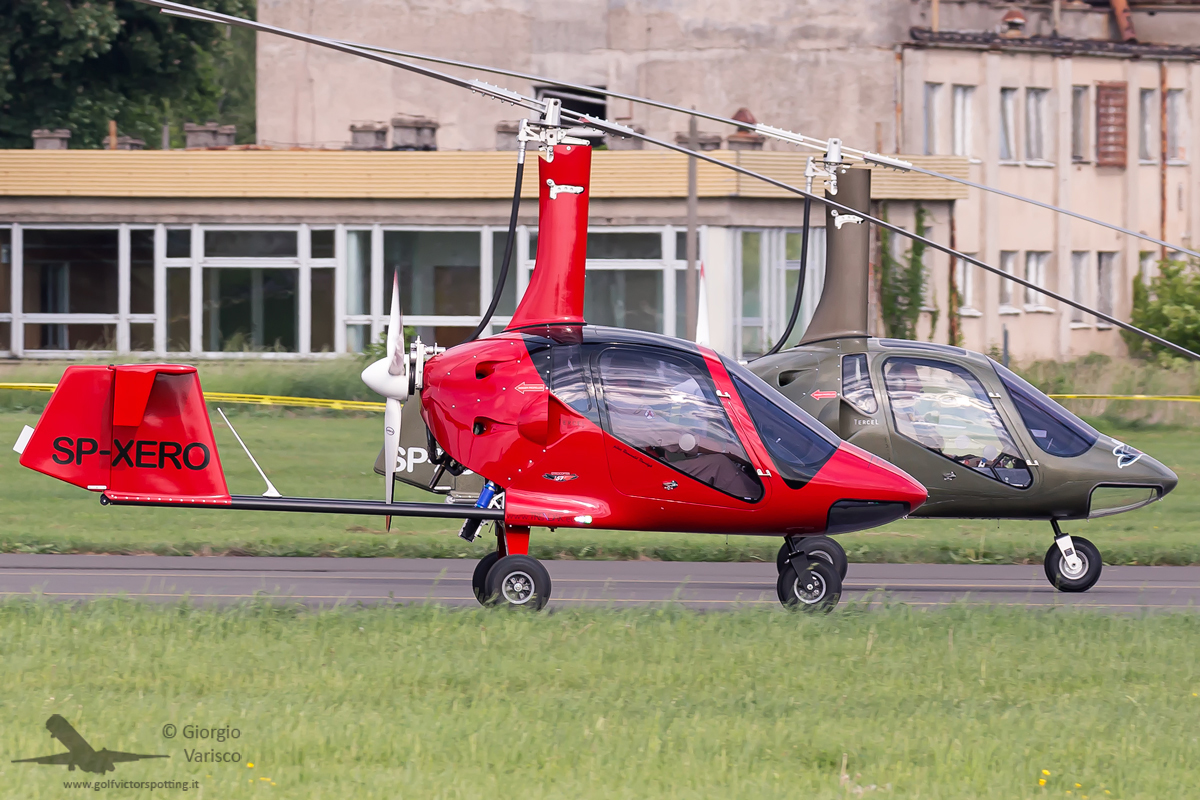 Antonov An-2

Zelazny Team's Extra 330, flown by Agata Nykaza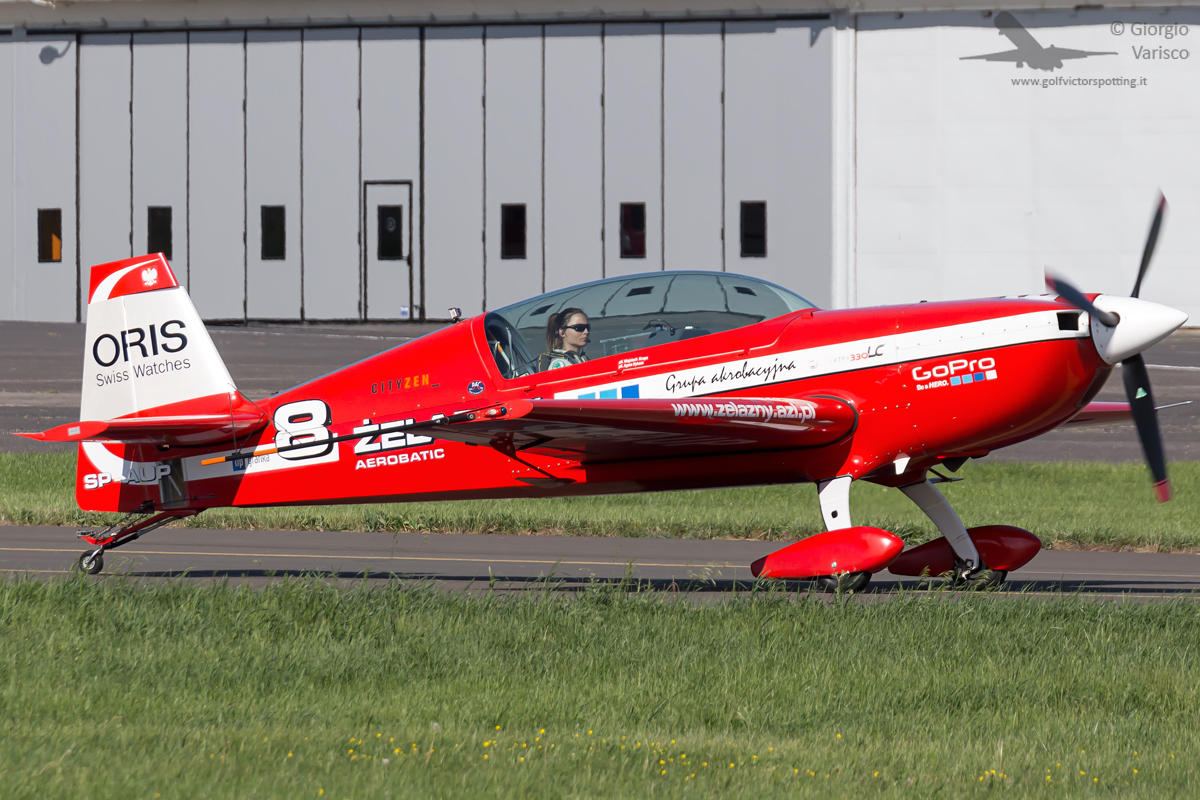 Spitfire

PZL TS-11 Iskra

CAC Boomerang

Pterodactyl Flight's ultralight WW1 replicas:
RAF SE5

Fokker Dr.I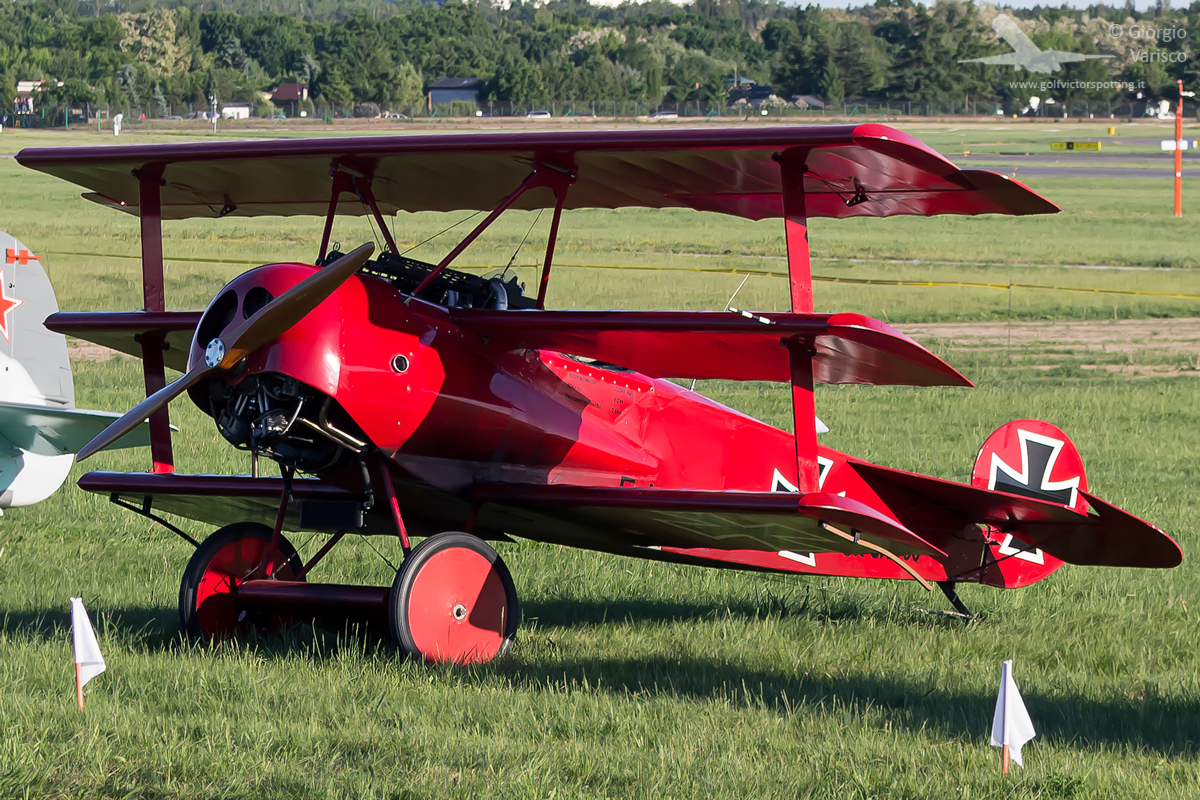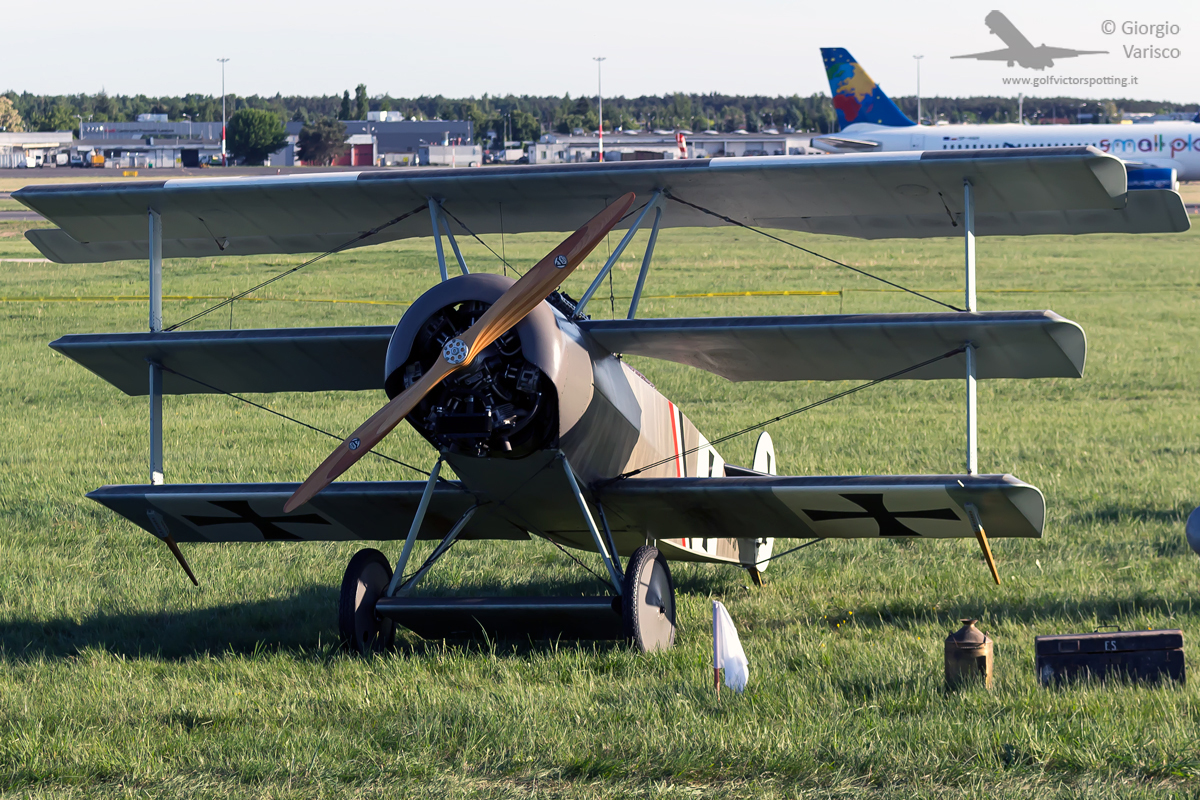 Morane-Saulnier MS-185 Avionnette (which is actually from the early Thirties)