Quick visit to Bresso, Milan's general aviation airport, to see a Focke-Wulf Fw 44 Stieglitz. This plane arrived in Milan for a tour organized by the Royal Air Squadron, a club of English pilots. Unfortunately, I will be unable to see another participant, a Yakovlev Yak-11 traning aircraft from the Forties.
The Fw 44 is a biplane designed at the start of the Thirties as a trainer for both civilian and military pilots, like the American Stearman and the English Tiger Moth. It is one of the first designs by Kurt Tank, who will become famous as the "father" of the Fw 190 fighter.
Trivia: the Fw 44 fuselage was used as a basis for the twin-rotor helicopter Focke-Achgelis Fa 61, designed in the second half of the Thirties and considered one of the first functional helicopters.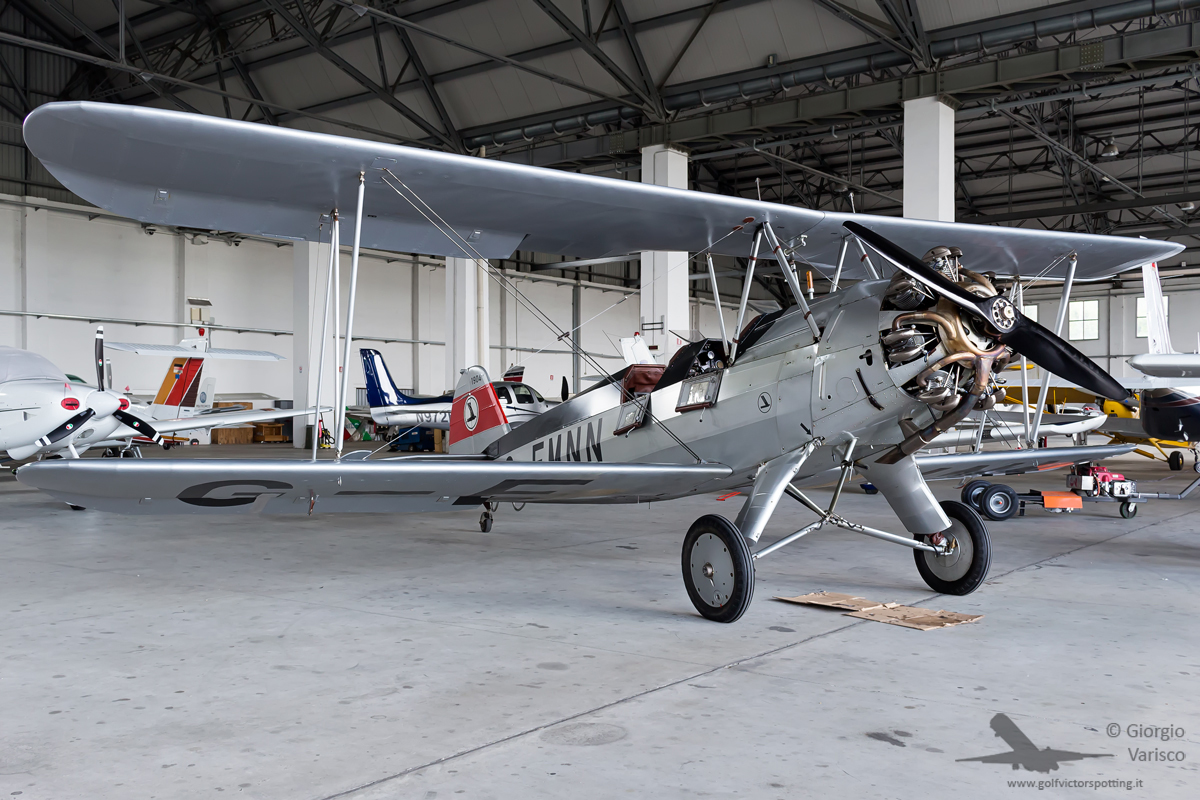 Cockpit