First, an unlucky day trip to the Swiss bases in Alpnach (to see German Army CH-53G redeployed there for mountain flight training) and Meiringen (for the reservists recall).
Only thing seen at Alpnach was an Eurocopter EC-635:

Then we went to Meiringen restaurant's spotting terrace. Unfortunately, most of the flight activity would have taken place in the following week.

Pilatus PC-7 belonging to PC-7 Team display team

Next to the restaurant there is a small museum:

Taxi run by a McDonnell Douglas F-18C Hornet with a Tiger Meet 2011 special tail: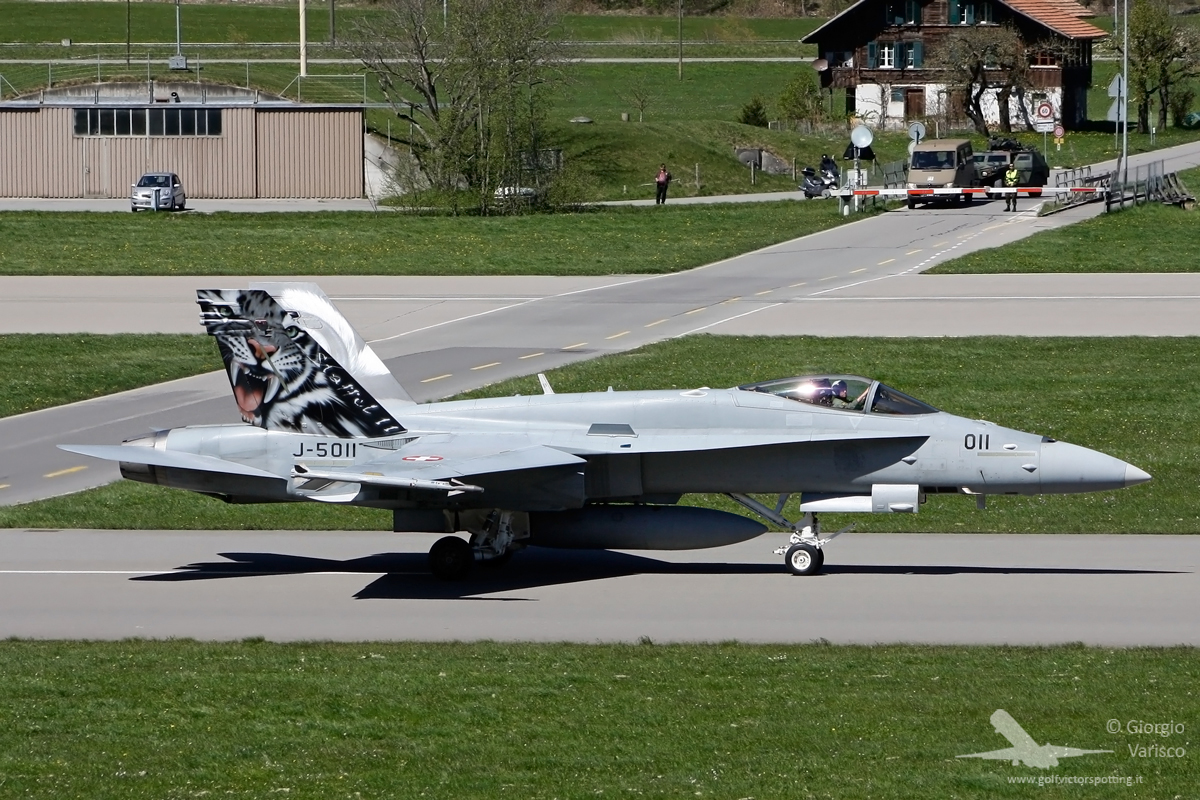 Another F-18C: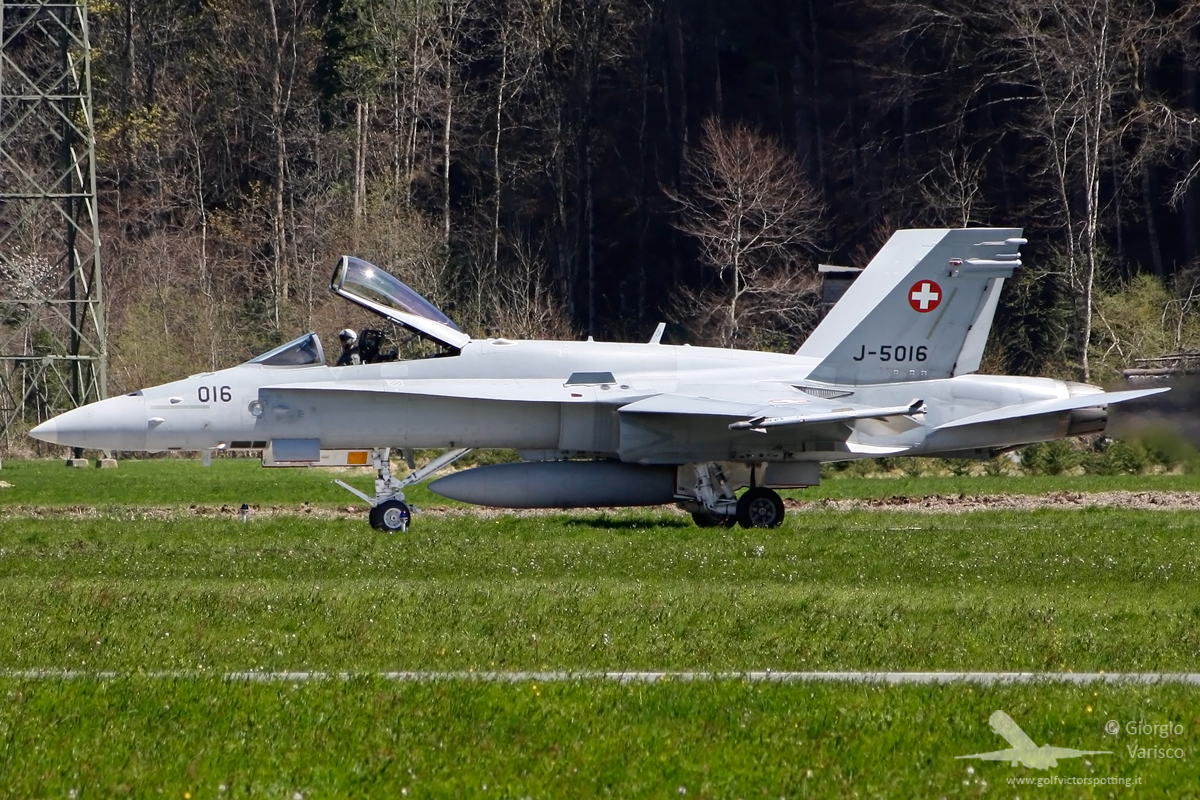 The only highlight was a pass by the Patrouille Suisse: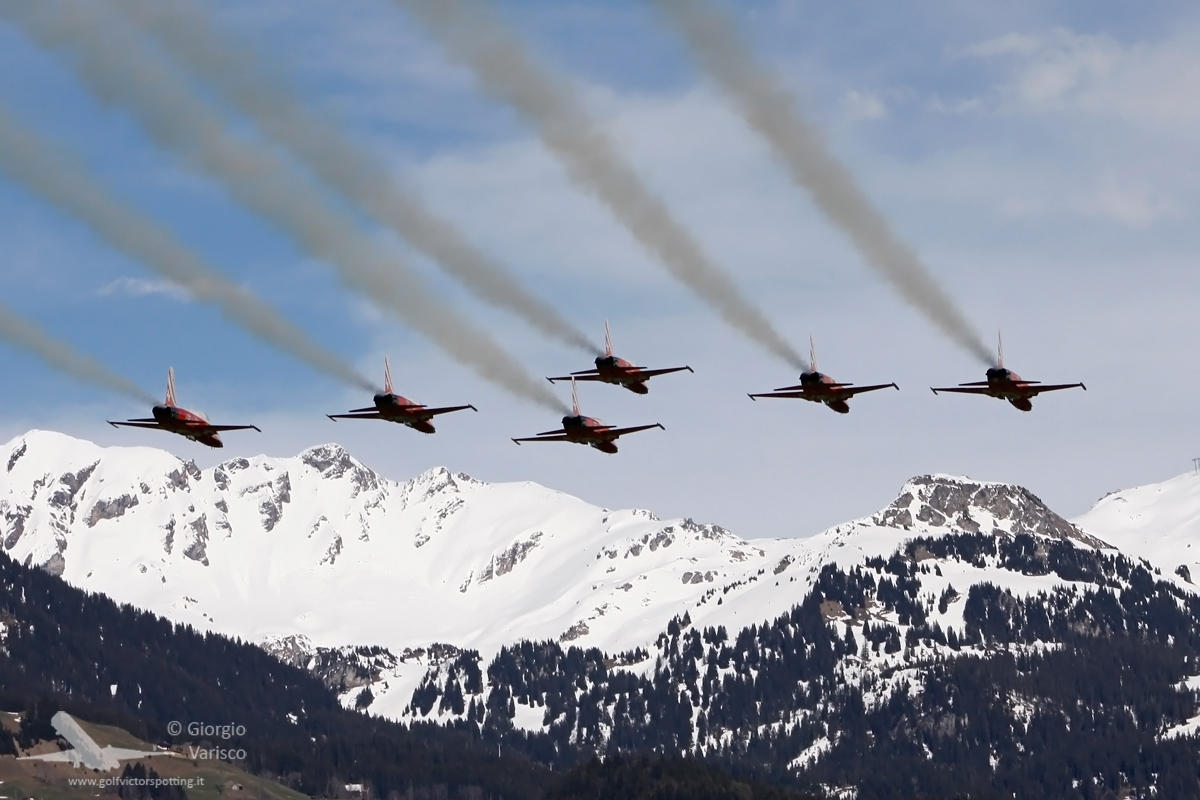 We then returned the following week.
The first spotting point was the restaurant again:

Then me moved on a road very close to the runway:

This road crosses a taxiway. Airplanes are so close you can almost touch them!

Then back to the level crossing: