The Airpower is one of the most important airshows in Europe, organized every 2 years (or 3 like this edition, due to financial problems) on Zeltweg Austrian Air Force base. Red Bull is the main event sponsor, and it brought almost the whole Flying Bulls fleet to the show.
3 PC-6 draw the Austrian flag in the sky with coloured water.

Red Bull DC-6

Fokker D.VII replica

4 Austrian SAAB 105 trainers

Belgian Air Force F-16 solo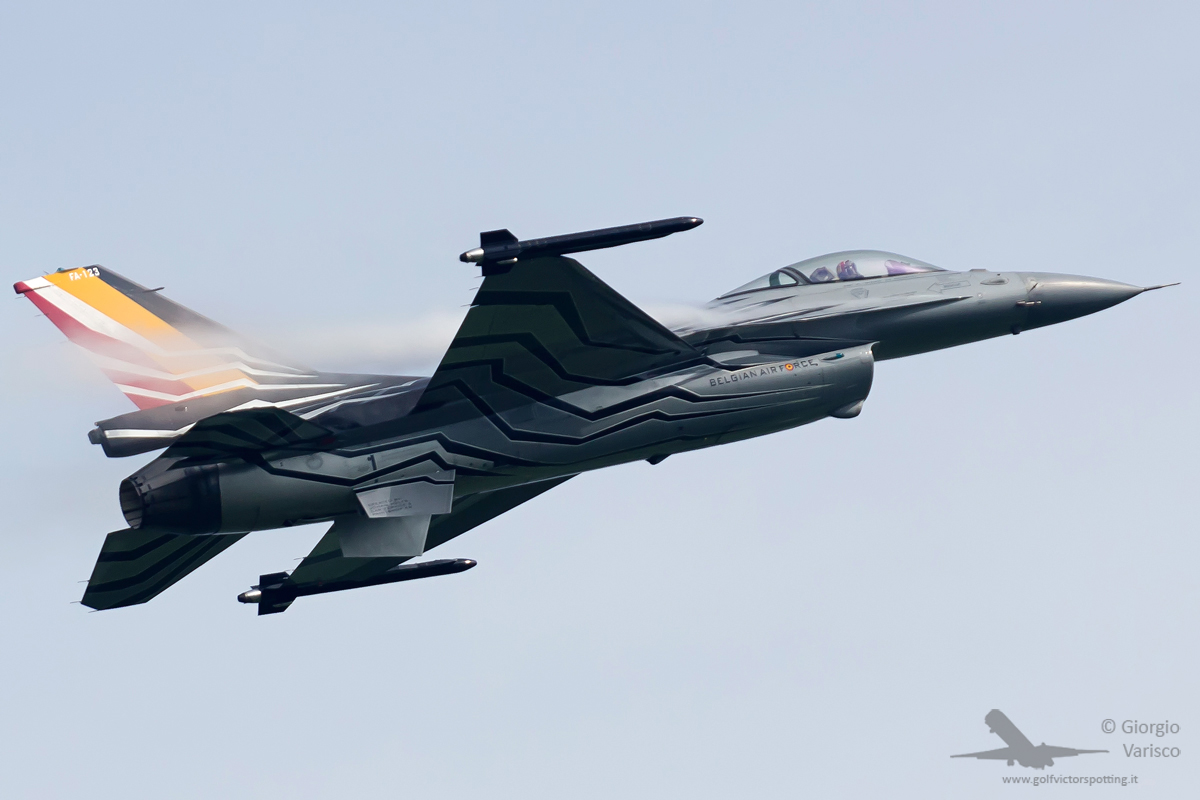 Patrulla Aguila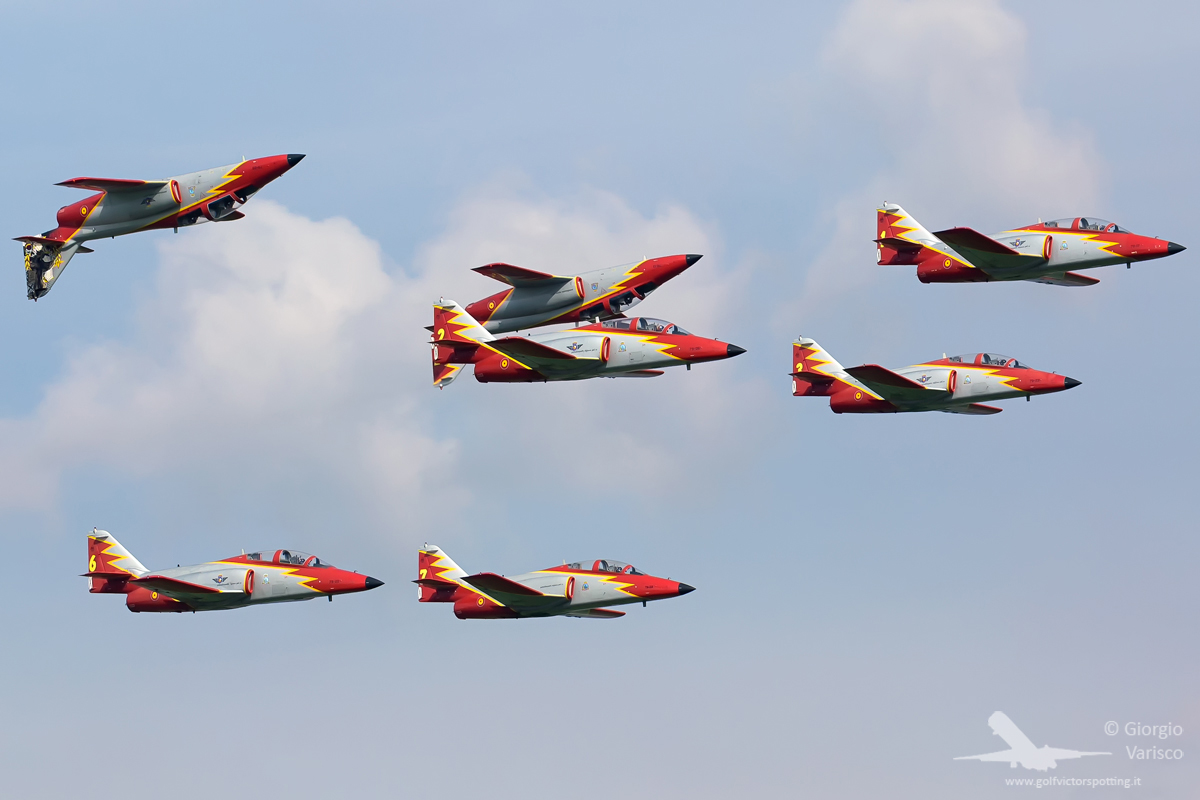 Czech Air Force SAAB Gripen in Tiger Meet livery

Special formation with many types which served in the Austrian Air Force:
Fouga Magister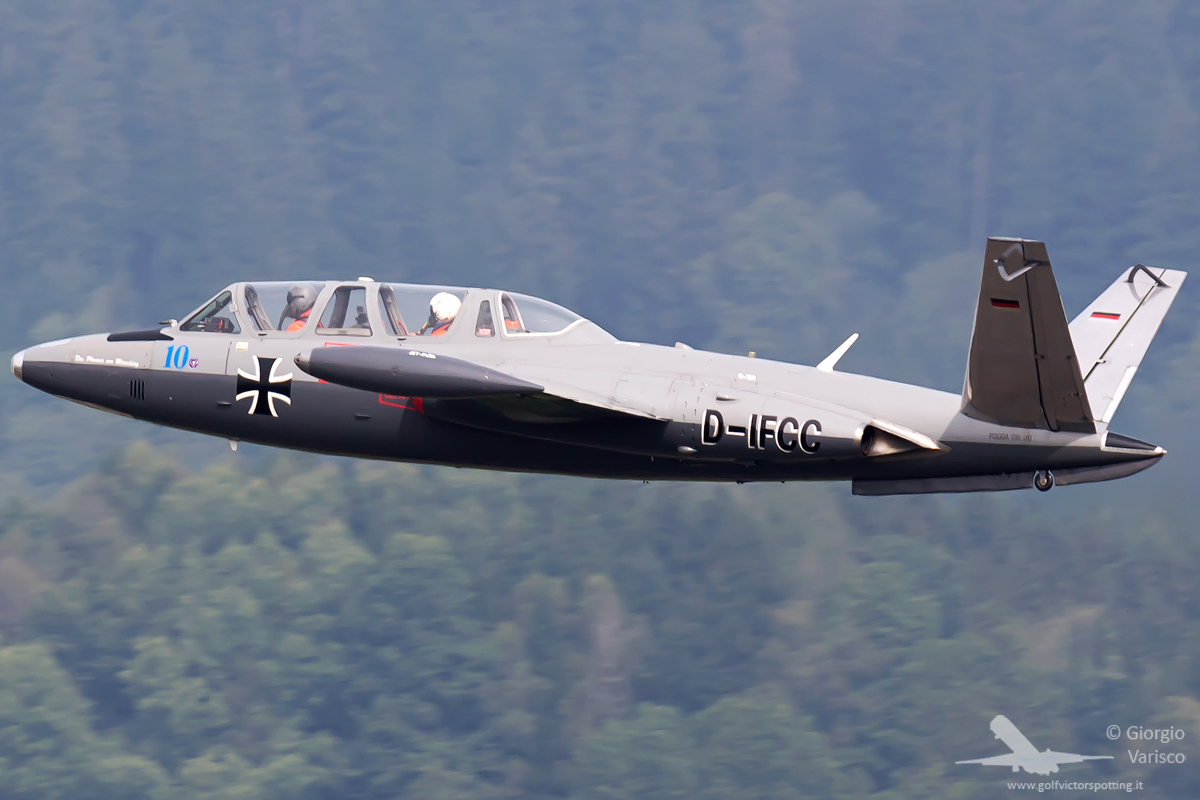 de Havilland Vampire

SAAB Tunnan

F-5 Tiger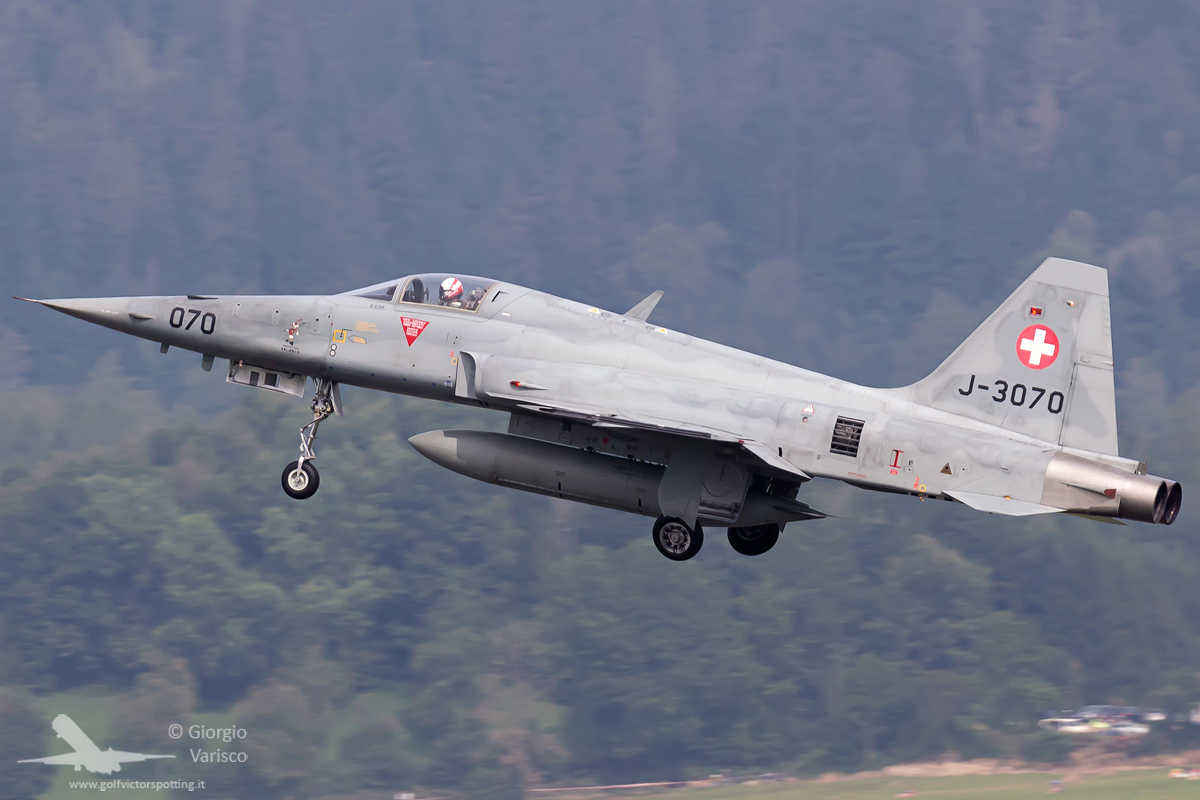 SAAB Draken

A SAAB 105 and a Typhoon completed the formation

The Draken then performed its own solo display

Peter Besenyei display

PC-7 Team

The only airworthy Bristol Sycamore in the world, recently restored by Red Bull

North American T-28 Trojan, recently restored by Red Bull

Belgian Air Force A109

Red Bull's Blanix Team

Austrian SAAB 105 in Tiger Meet livery

Red Bull's Bo105

Red Bull's AH-1 Cobra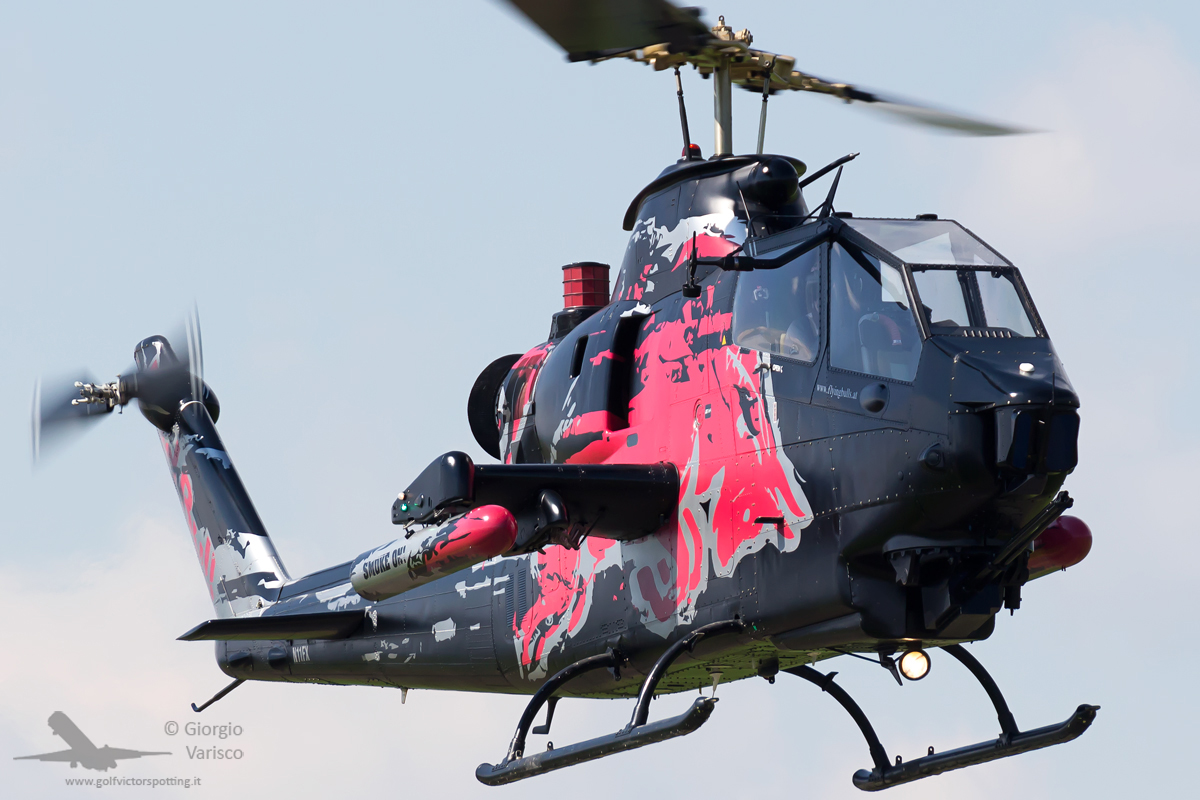 Red Bull's Bell 47

Ecureuil for aerial footages

Austrian Pilatus PC-7 in special livery to commemorate the 30th anniversary of PC-7s in Austrian Air Force service

The tactical demo simulated the retrieval of civilian personnel from a conflict zone.
A flight of Bell 212s unloaded soldiers…

…followed by a flight of Black Hawks

Bell 206s simulated an attack on a "technical" which tried to attack the civilians.

Then the 212s came back to retrieve the civilians, while the airbase speakers played Wagner's "Ride of the Valkyries"

A flight of Alouette IIIs retrieved the remaining soldiers

2 Typhoons scrambled to simulate a C-130 interception

Then the 2 Typhoons simulated a dogfight

Red Bull formation, with B-25 Mitchell, P-38 Lightning, F4U Corsair and 2 Alpha Jets

Patruouille de France

Hawker Sea Fury

Polish Air Force MiG-29 Fulcrum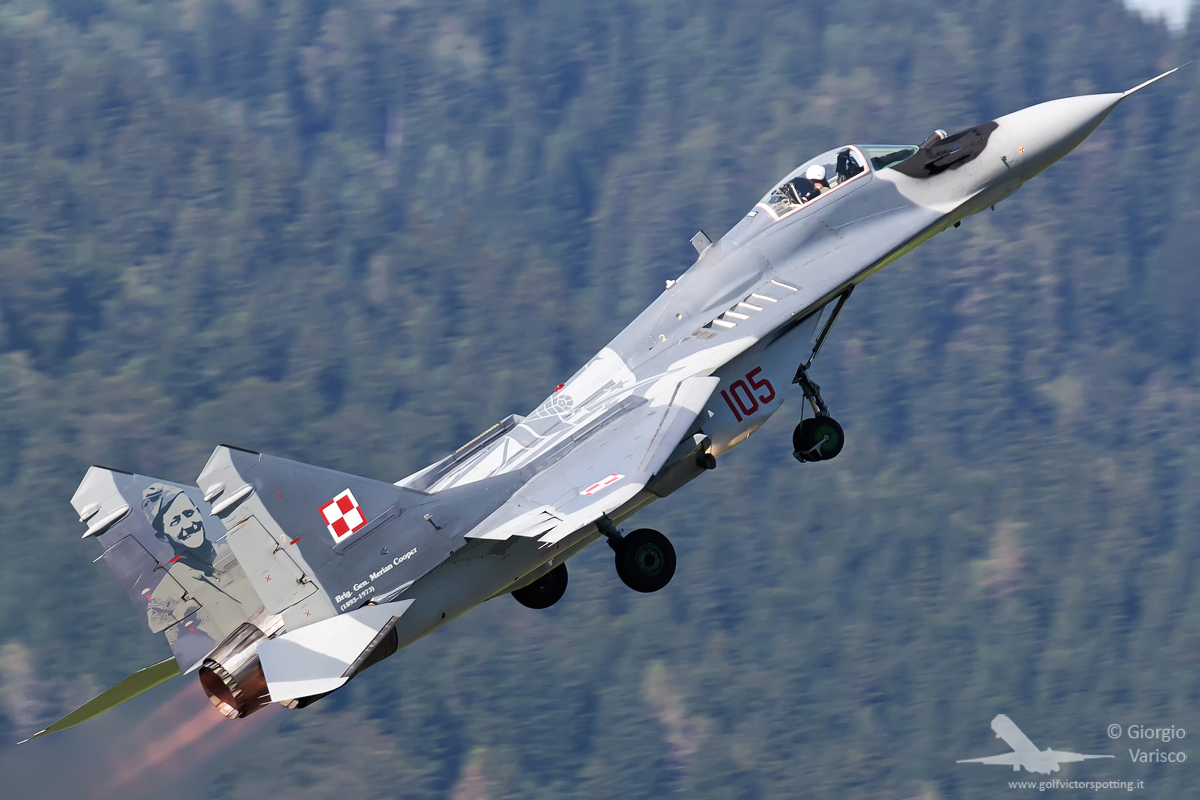 French Air Force Rafale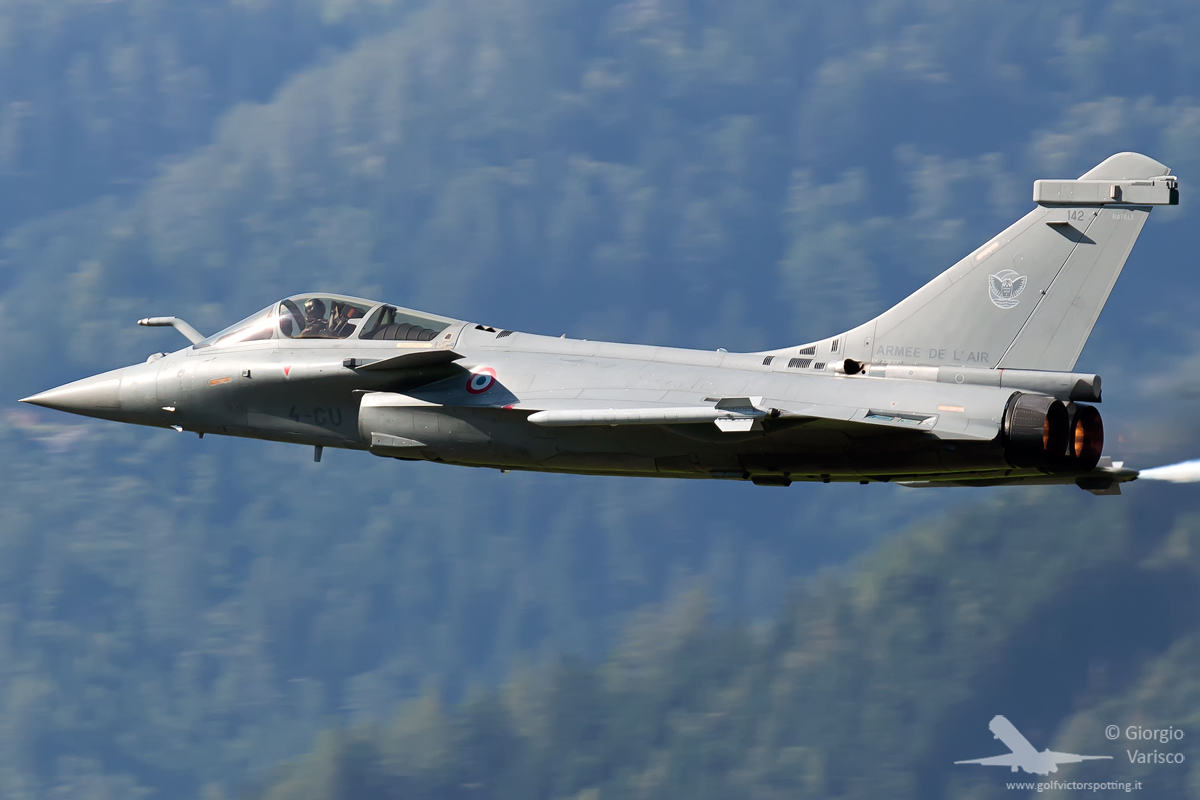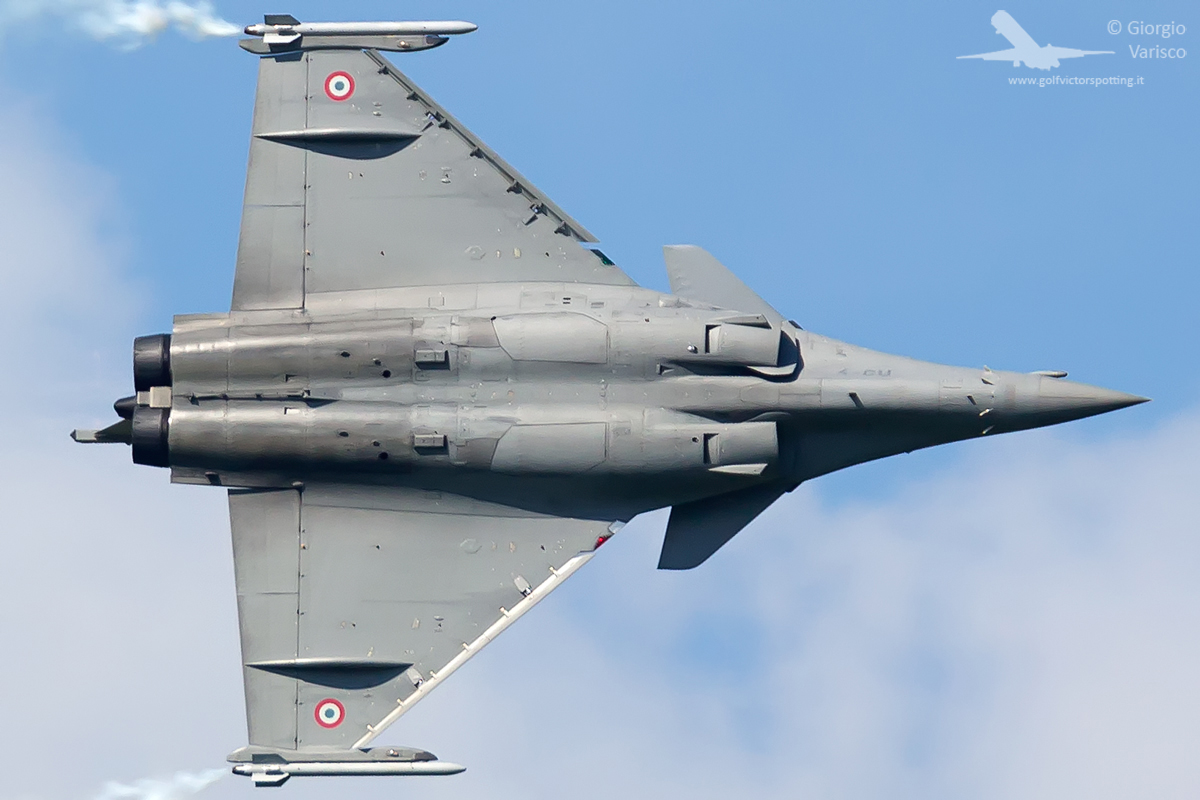 Italian Air Force C-27J Spartan

Messerschmitt Me.262 Schwalbe replica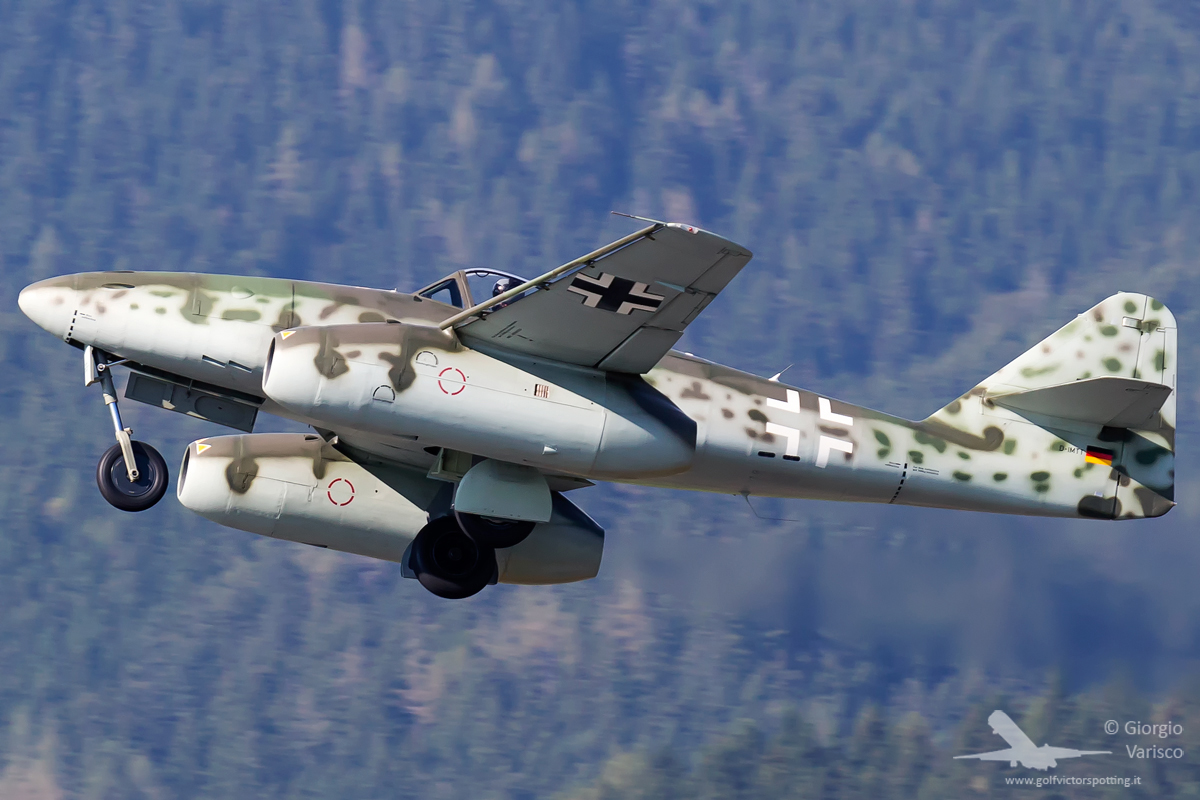 Frecce Tricolori

SAAB Viggen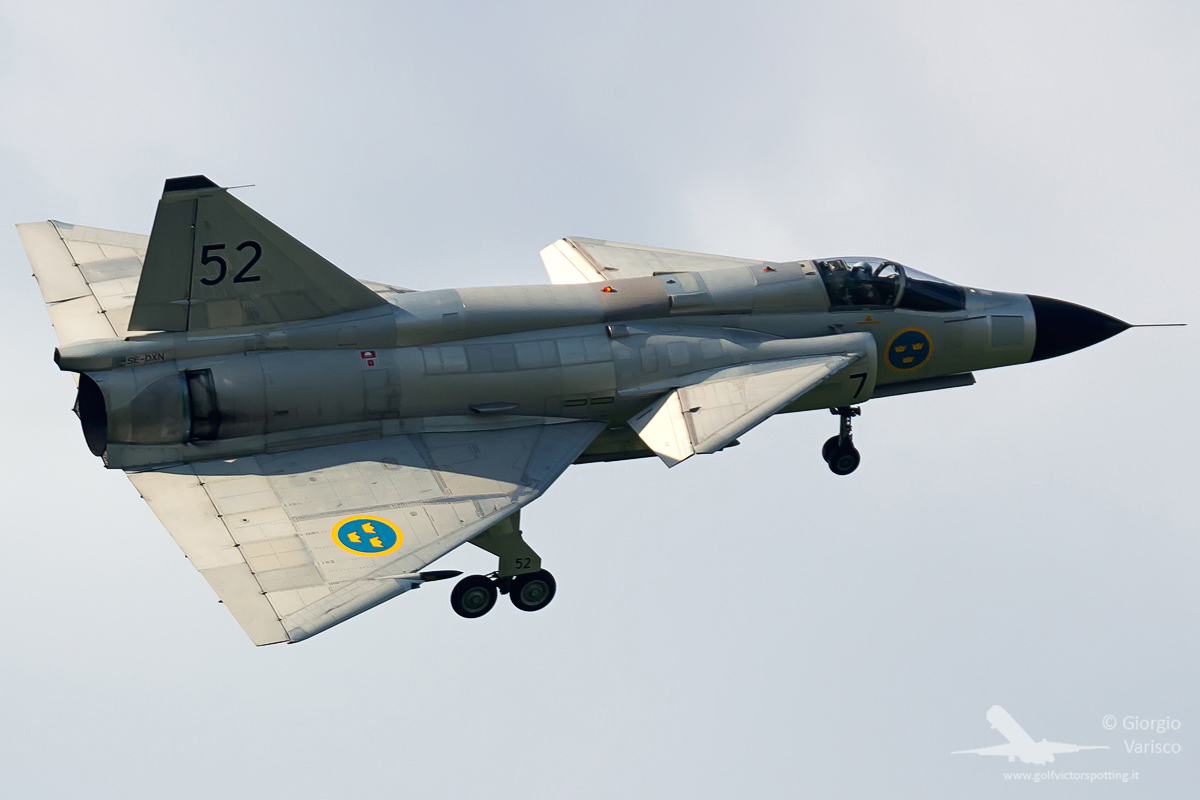 Czech Air Force Mi-24 Hind with special livery to commemorate the 70th anniversary of the formation of RAF's No 311 (Czechoslovak) Squadron. This livery belonged to a Squadron's Liberator.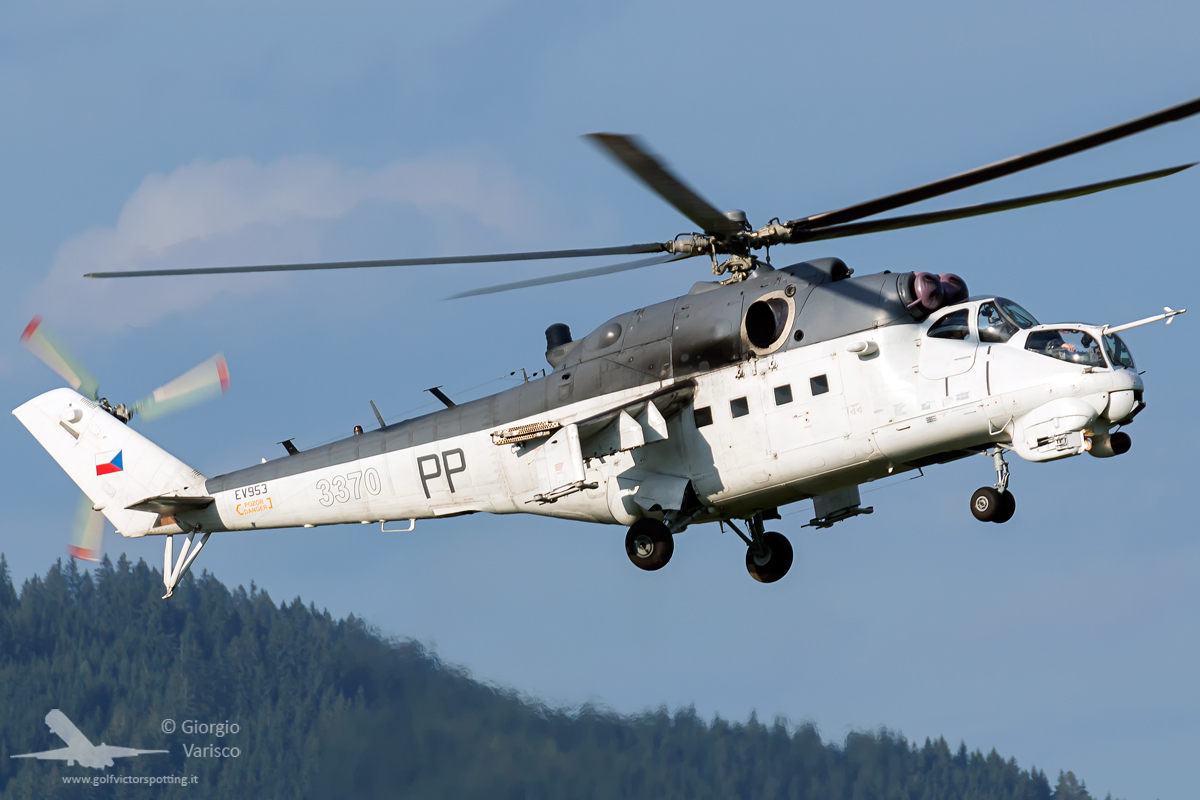 The only photo I took of the static display, NATO's E-3 Sentry