The Royal International Air Tattoo is certainly one of the must-see airshows for the aviation enthusiast!
Finally, this year I had the chance to visit the world's biggest airshow!
Flying from Malpensa to Gatwick.

Belgian Air Component F-16 solo display:

Royal Air Force Short Tucano T1. The pilot won the Steedman Display Sword for the best display by an English participant.

Aeronautica Militare's Experimental Flight Wing Alenia C-27J Sparan, which won the best display prize as voted by the Friends of RIAT association members.

British Army Westland Lynx.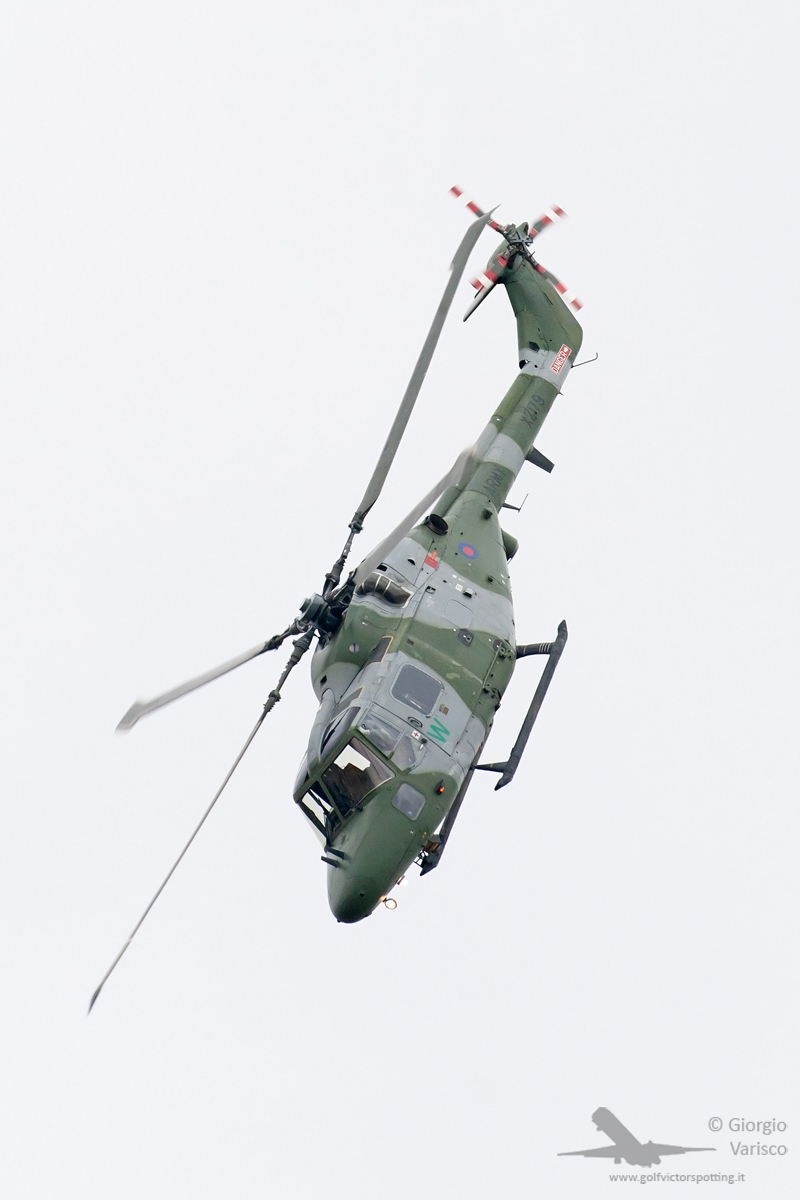 AMI Boeing KC-767A simulating an air-to-air refueling of a RAF and an AMI Typhoons: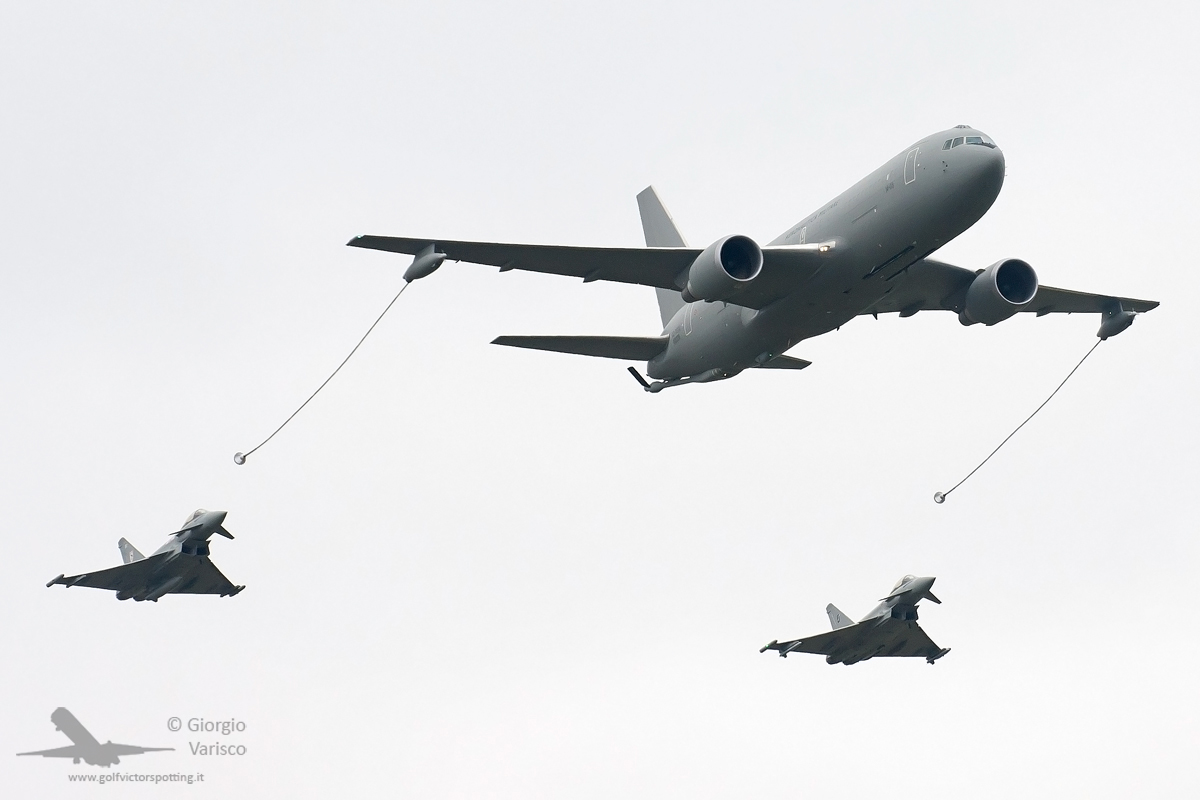 Hungarian Air Force SAAB JAS 39 Gripen

Breitling Wingwalkers, with the complete 4-ship formation

One of the most awaited moments: the flight of Avro Vulcan XH558, the last airworthy Vulcan.
The airframe has almost ran out of flying hours. If enough funds are raised, it will fly until 2015. Otherwise, this might be one of his last flights.

Despite being equipped with a drag chute, aerodynamic braking is preferred, as the airframe is less stressed.

RAF Typhoon, which won the Paul Bowen Trophy for the best jet solo display.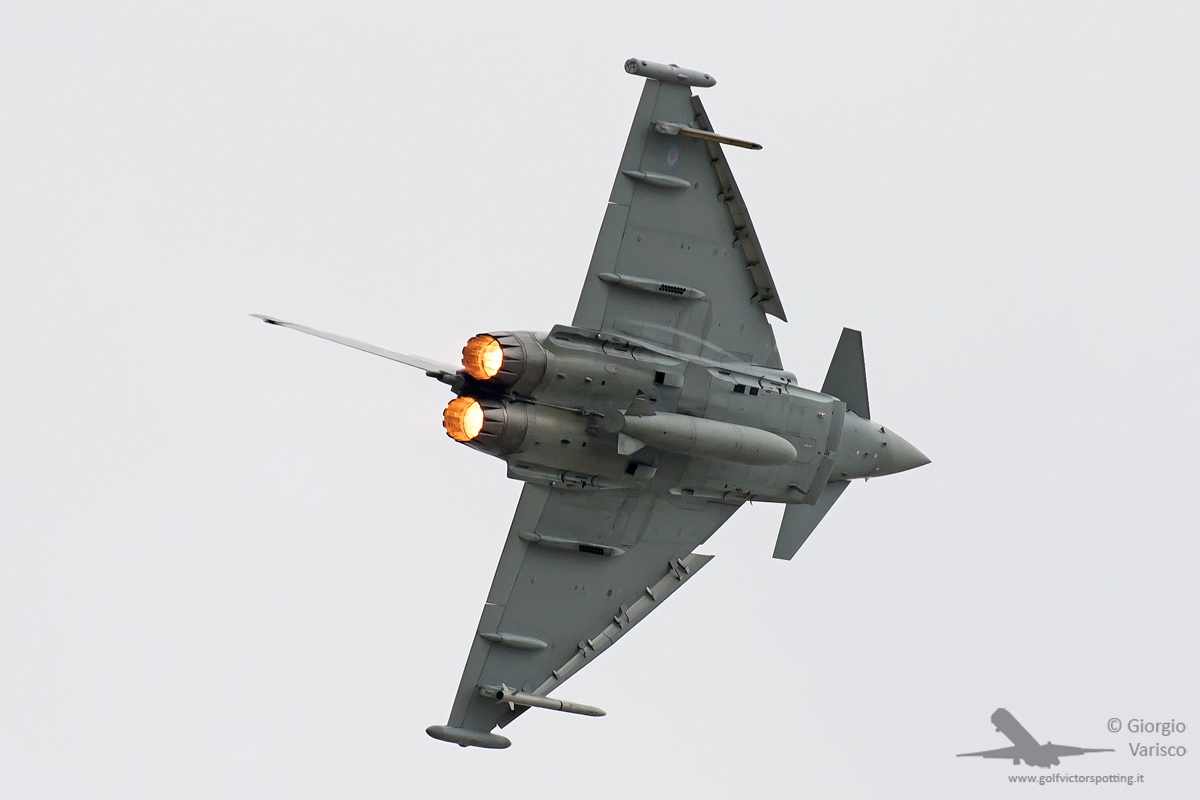 Boeing B-17 Flying Fortress "Sally B", the same plane which appeared as bomber "Memphis Belle" in the 1990 movie with the same name.

Red Arrows performing a formation pass with first A380 delivered to British Airways.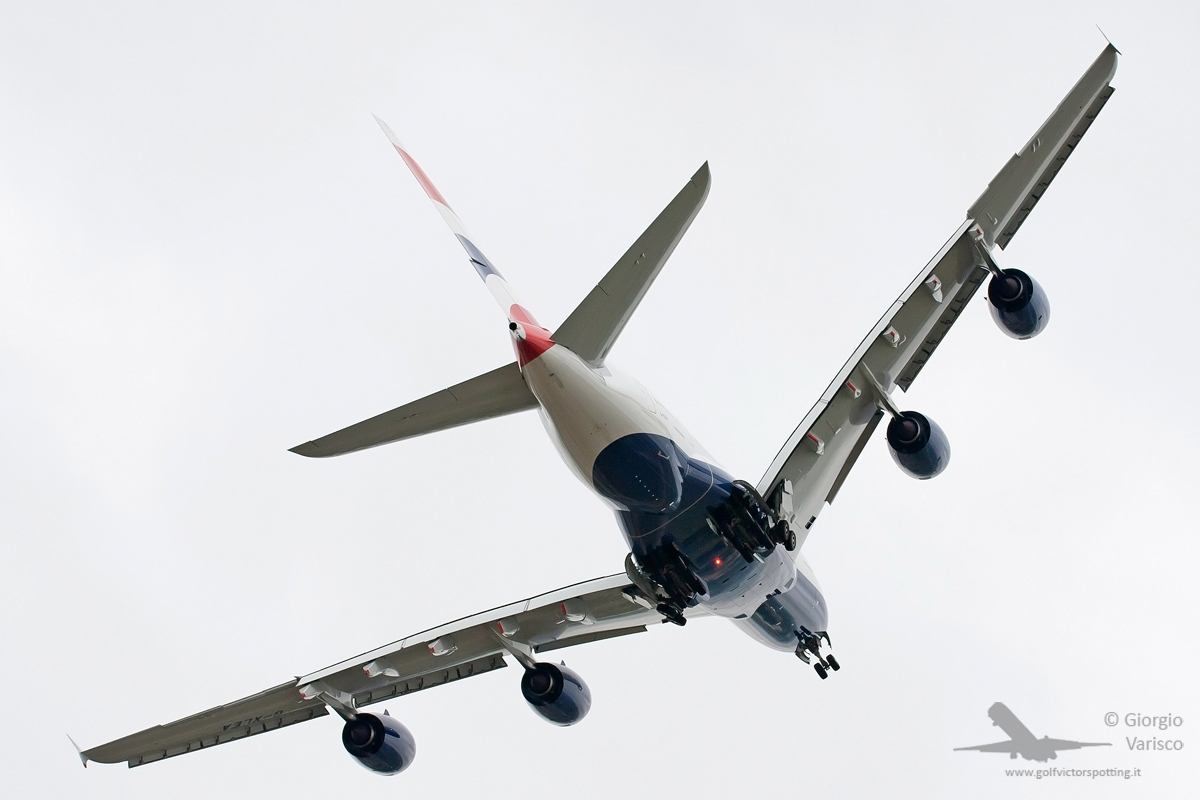 Red Arrows: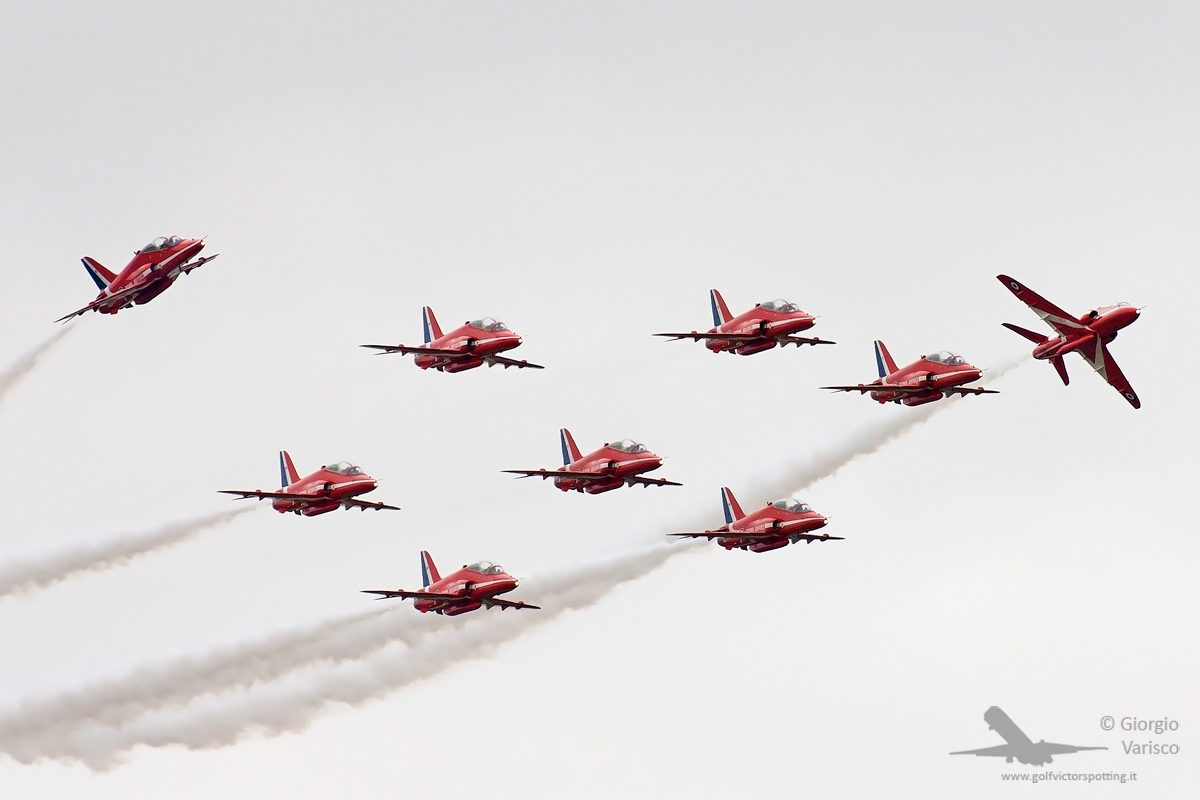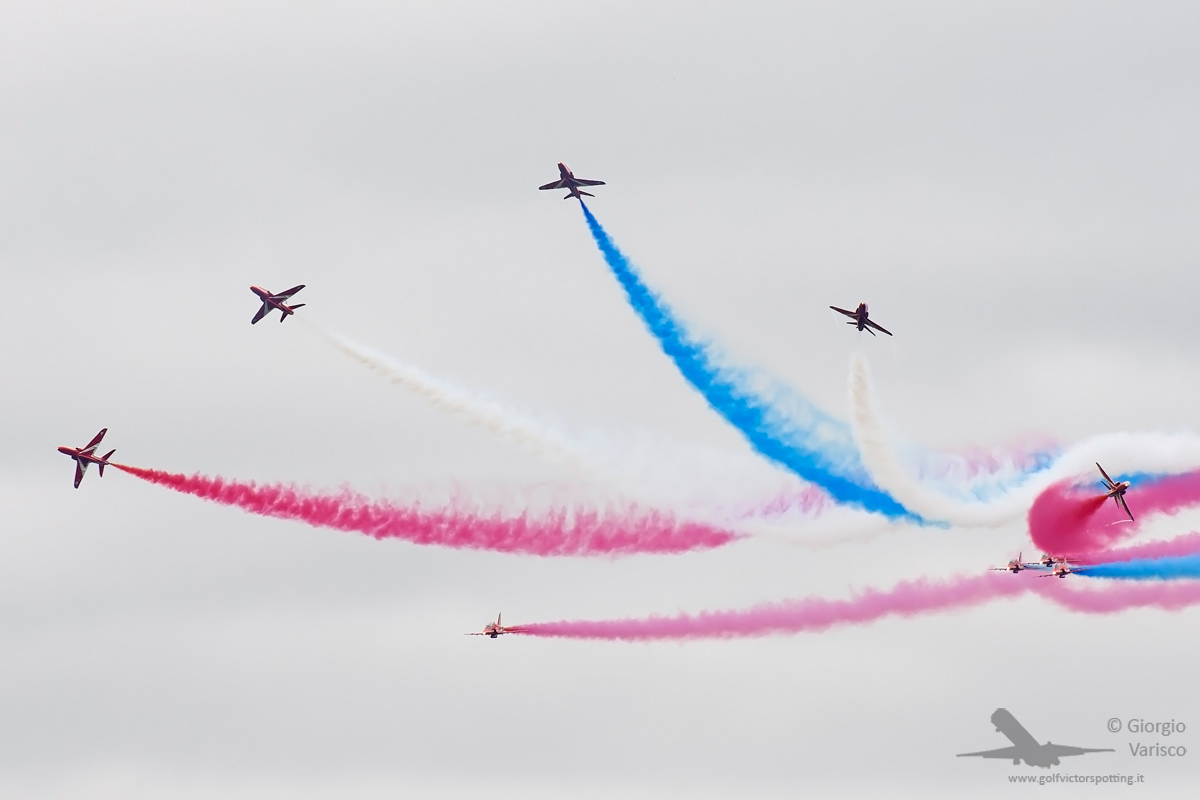 AMI RSV Typhoon:

RAF Chinook, which deserved the Douglas Bader Trophy for the best solo display!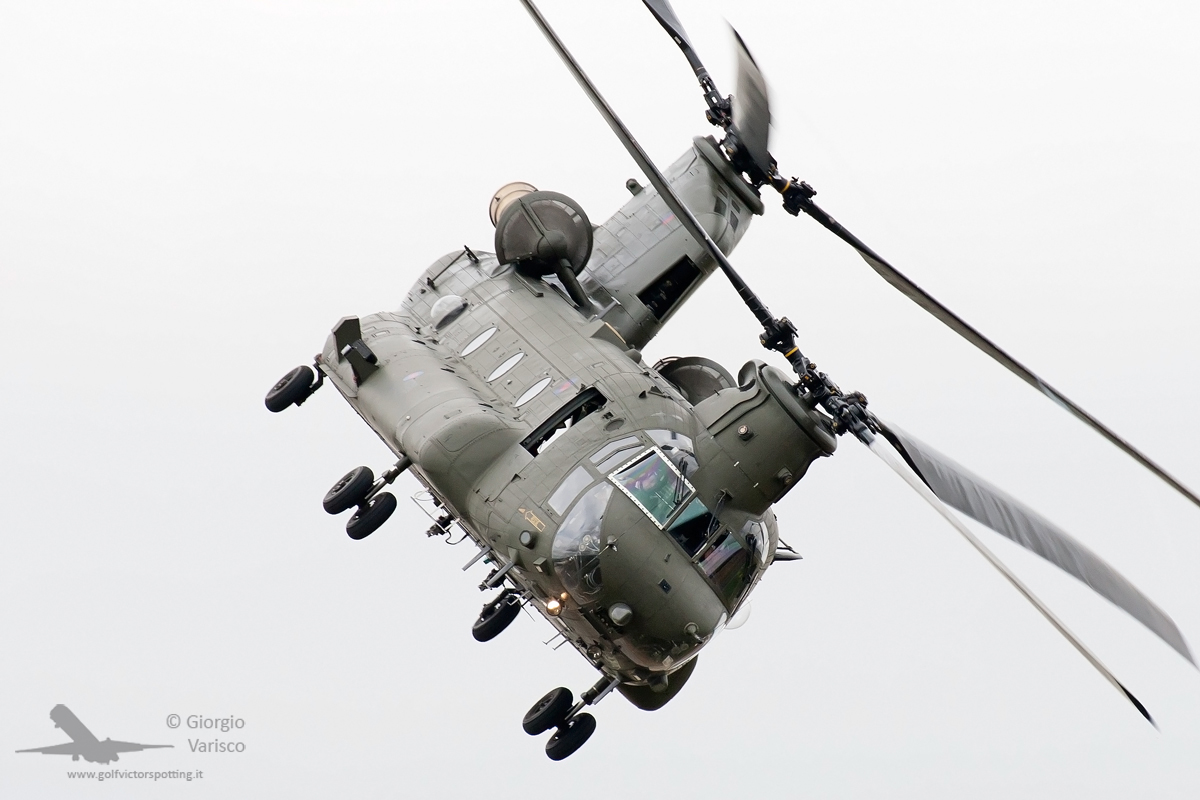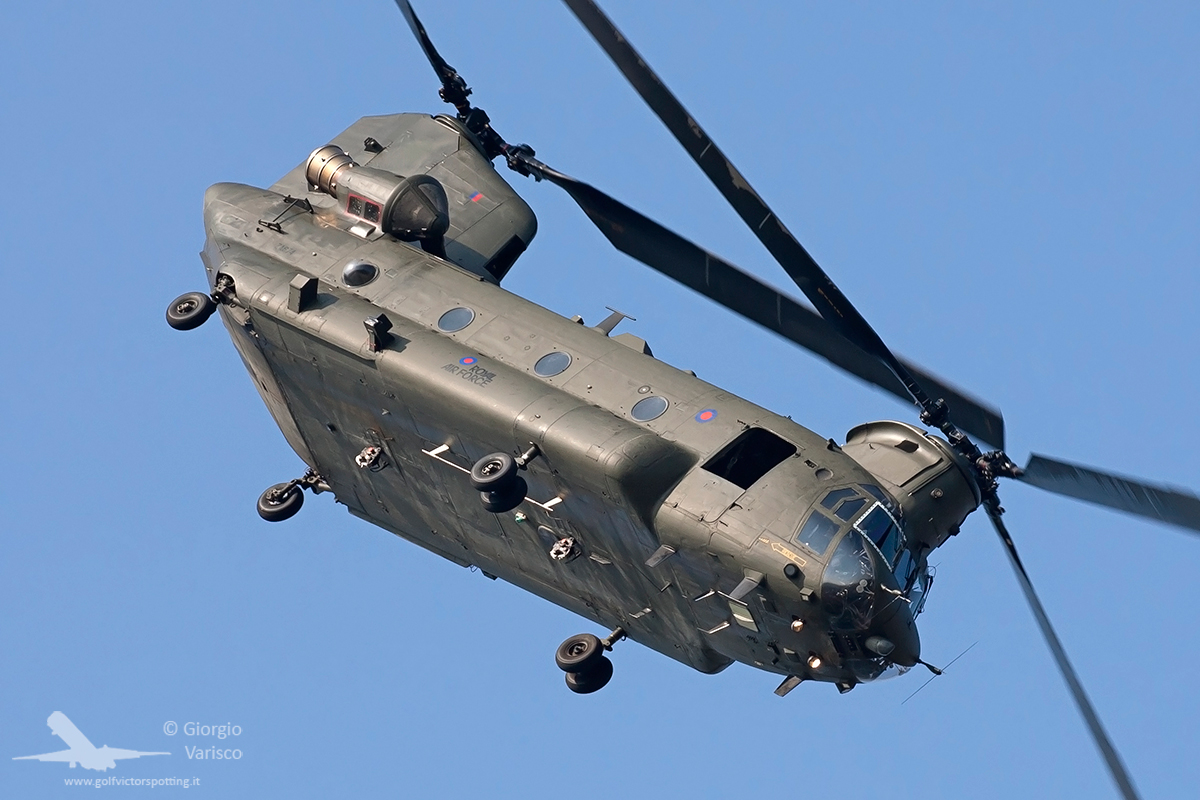 Finnish NH-90: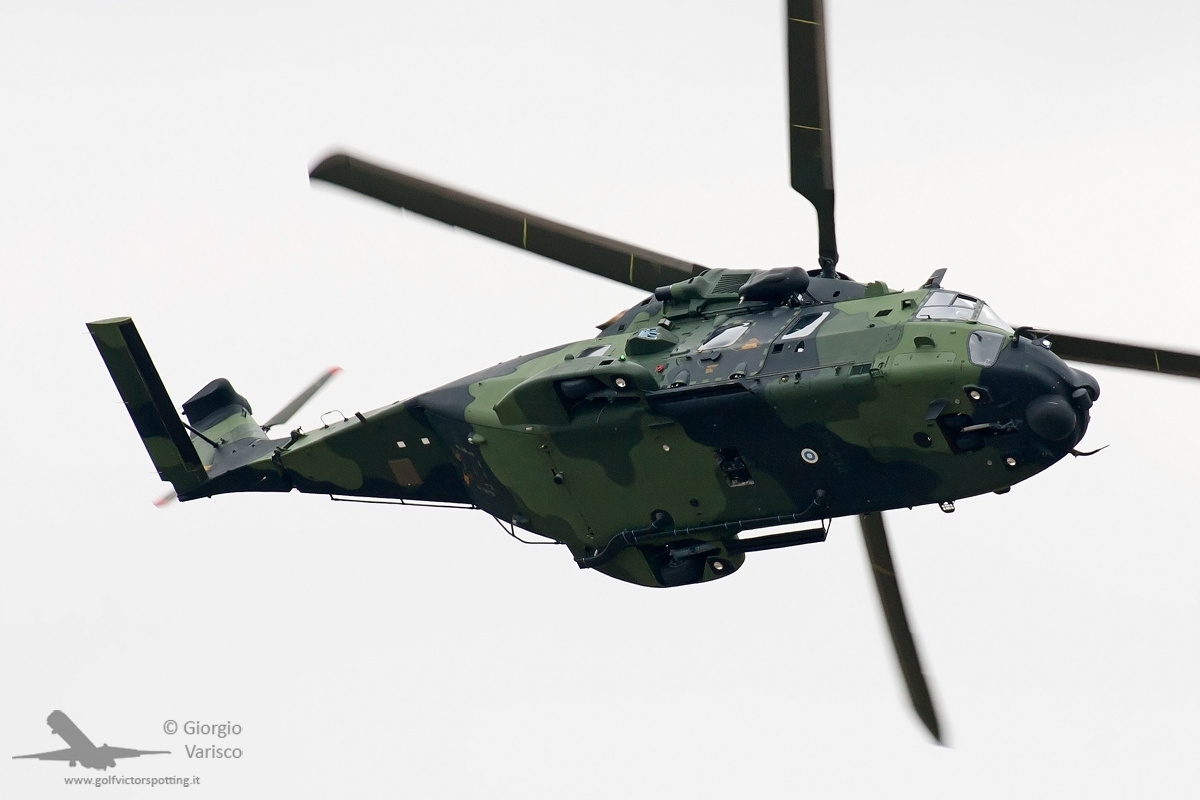 RAF Lockheed L-1011 Tristar, one of the last chances to see one flying as it will be retired soon:

Patrouille de France: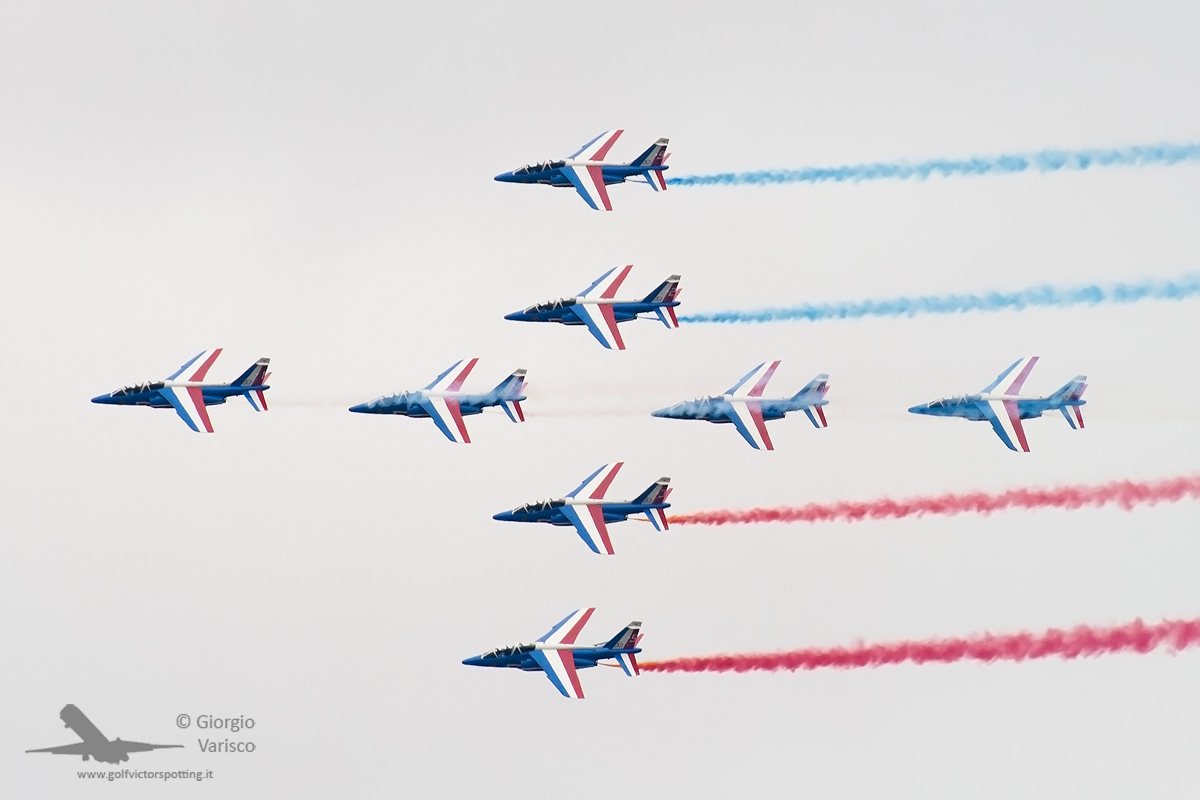 Consolidated Catalina

The Flying Bulls brought the North American B-25 Mitchell and the Vought F4U Corsair to the show.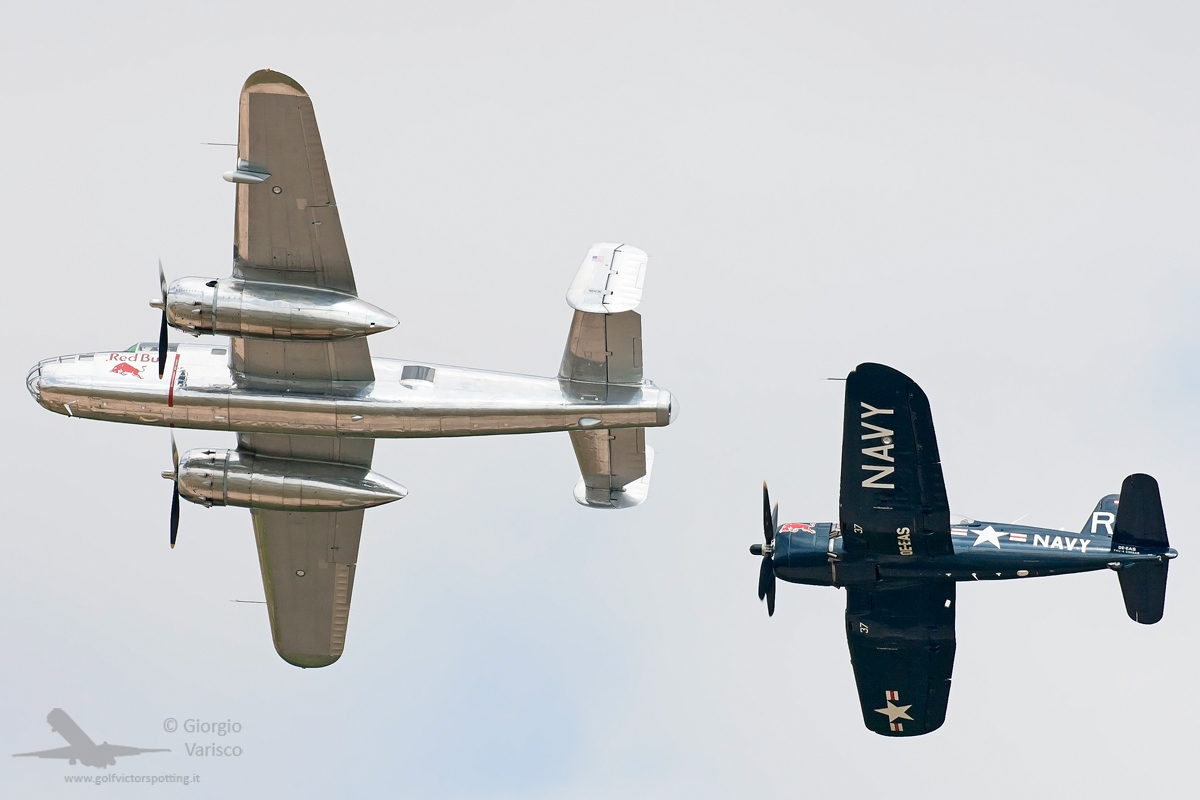 The Estonian Air Force participated for the first time with an Aero L-39 Albatros (and an Antonov An-2 in static display):

Gloster Meteor

Battle of Britain Memorial Flight, with Avro Lancaster, Hawker Hurricane and Supermarine Spitfire

A Tornado of the 617th Dambusters Squadron wore a special tail for the 70th Anniversary of Operation Chastise, the attack against the Ruhr dams.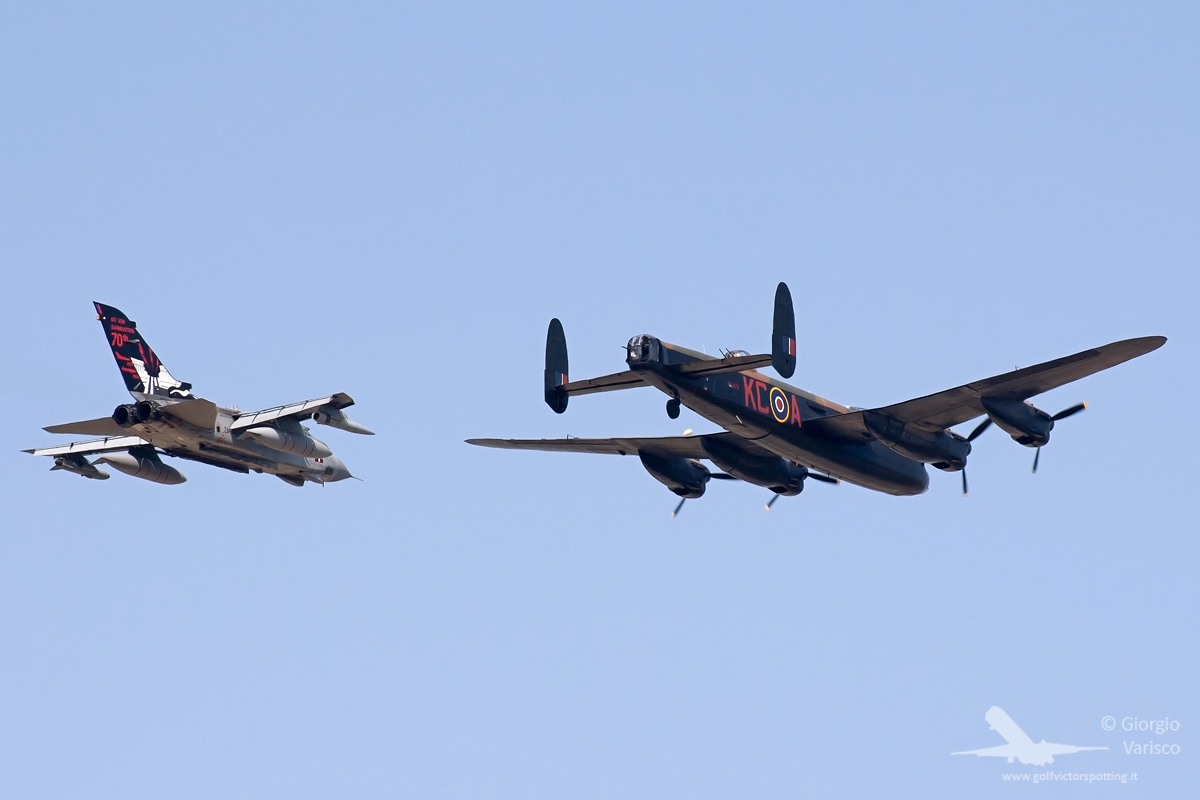 Airbus A400M Atlas (and not Grizzly anymore 🙁 ), which won the Lockheed Martin Cannestra Trophy for the best display by an overseas participant

French Dassault Rafale: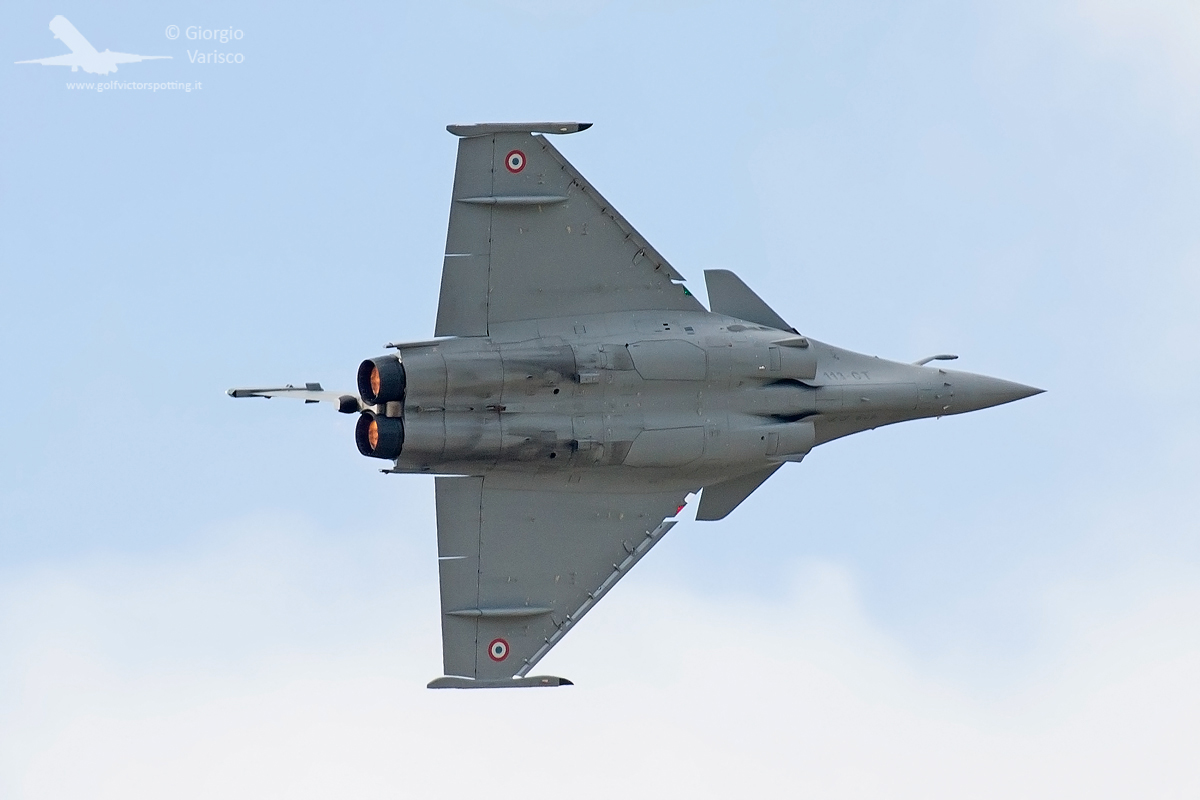 Swiss Air Force's PC-7 Team, which won the King Hussein Memorial Sword for the best overall display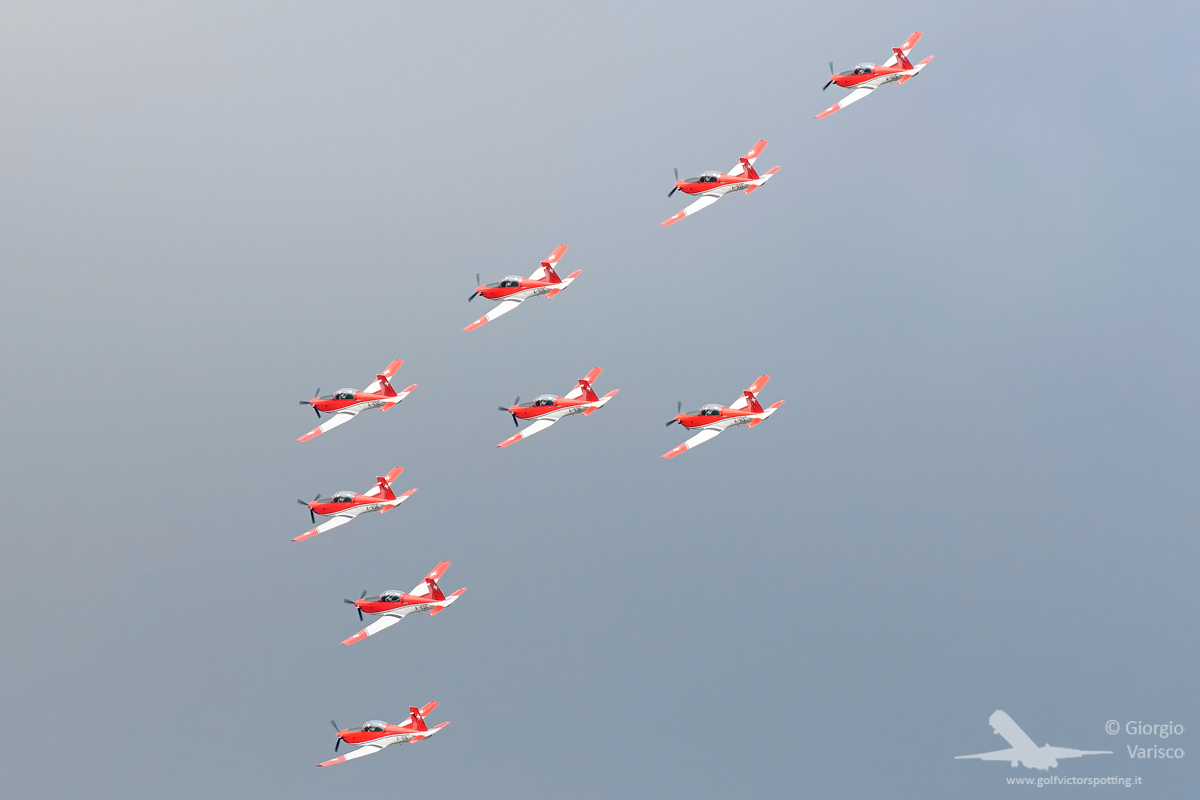 Belgian Air Component A109

Royal Jordanian Falcons

Polish Air Force Mikoyan-Gurevich MiG-29 Fulcrum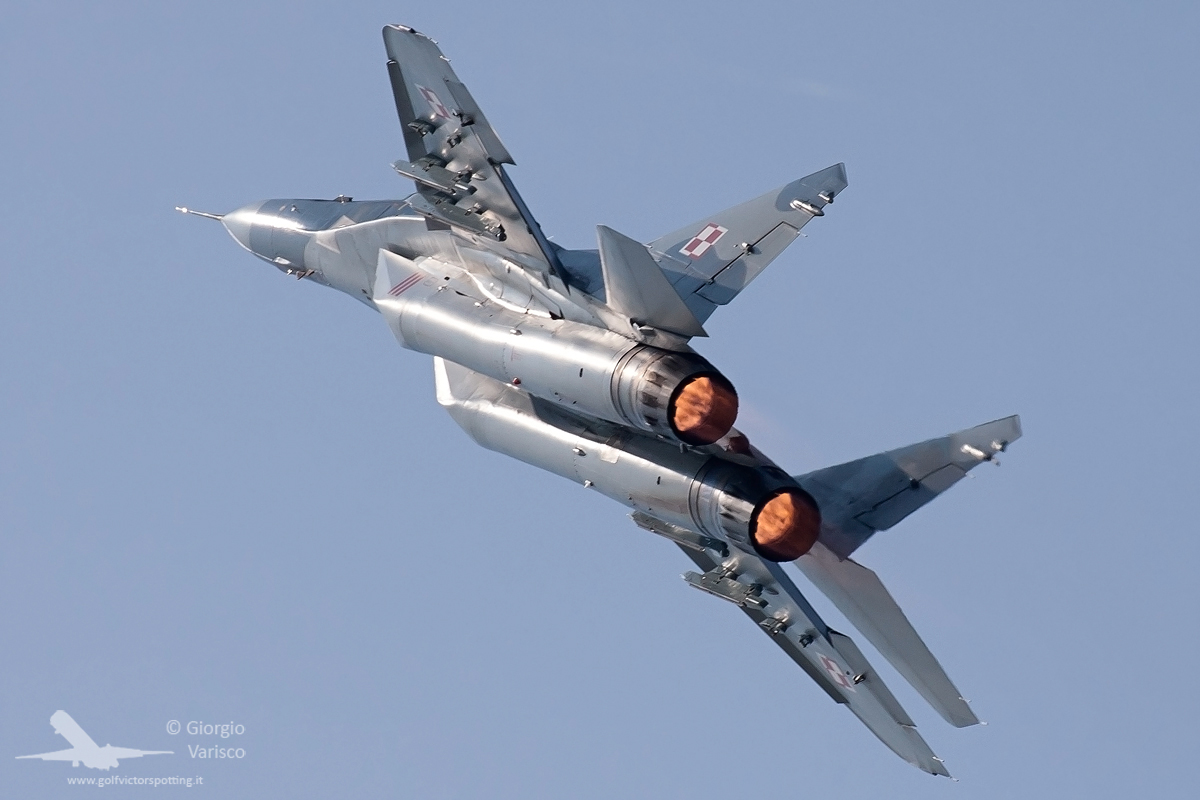 Royal Netherlands Air Force Apache solo display:

Royal Netherlands Air Force F-16 solo display:

Frecce Tricolori

Some pictures from the departure day.
Breitling Lockheed Constellation:

RAF Westland Sea King SAR:

German Navy Sea King

Bell UH-1 Huey

Hughes OH-6 Cayuse

Some pictures from the 2-miles long static display.
Vickers VC-10 tanker, which will be retired soon.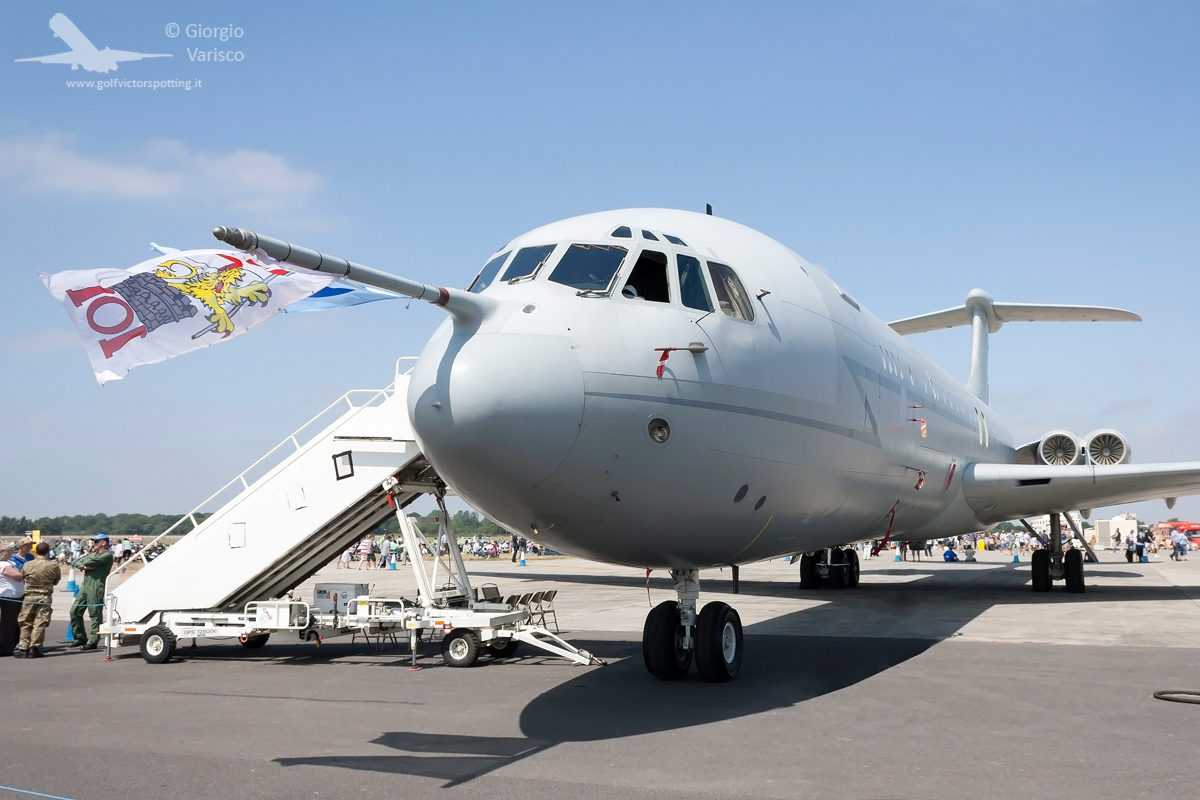 Dutch KDC-10 tanker

Hellenic Air Force Embraer ERJ-145 AWACS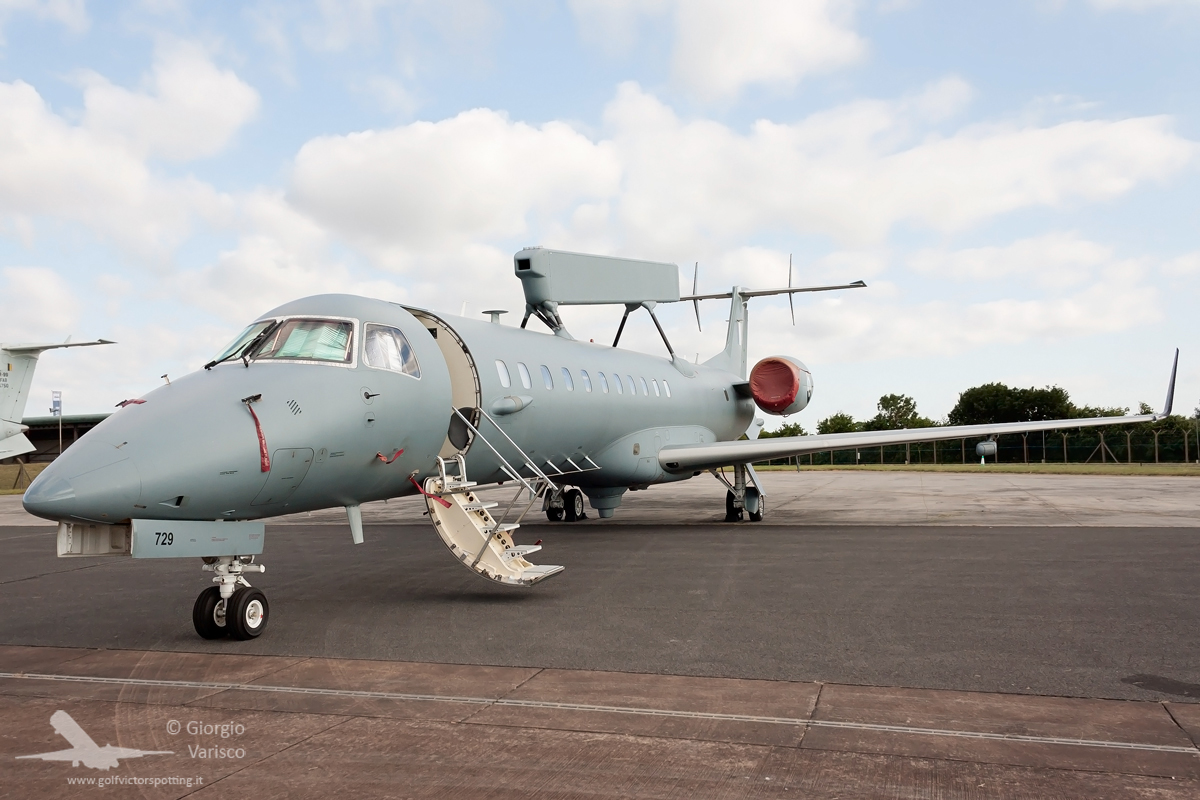 Brazilian Air Force Embraer R-99B electronic reconnaissance aircraft

Typhoon line-up (2 Italian ones and 5 English ones).

Hungarian Air Force Antonov An-26

Luftwaffe Tornado with Tiger Meet 2013 livery. It won the "concours d'elegance" for the best livery as chosen by Friends of RIAT

Royal Air Force Boeing C-17 Globemaster

Folland Gnat

Royal Jordanian Air Force C-130 Hercules with Pink City of Petra special livery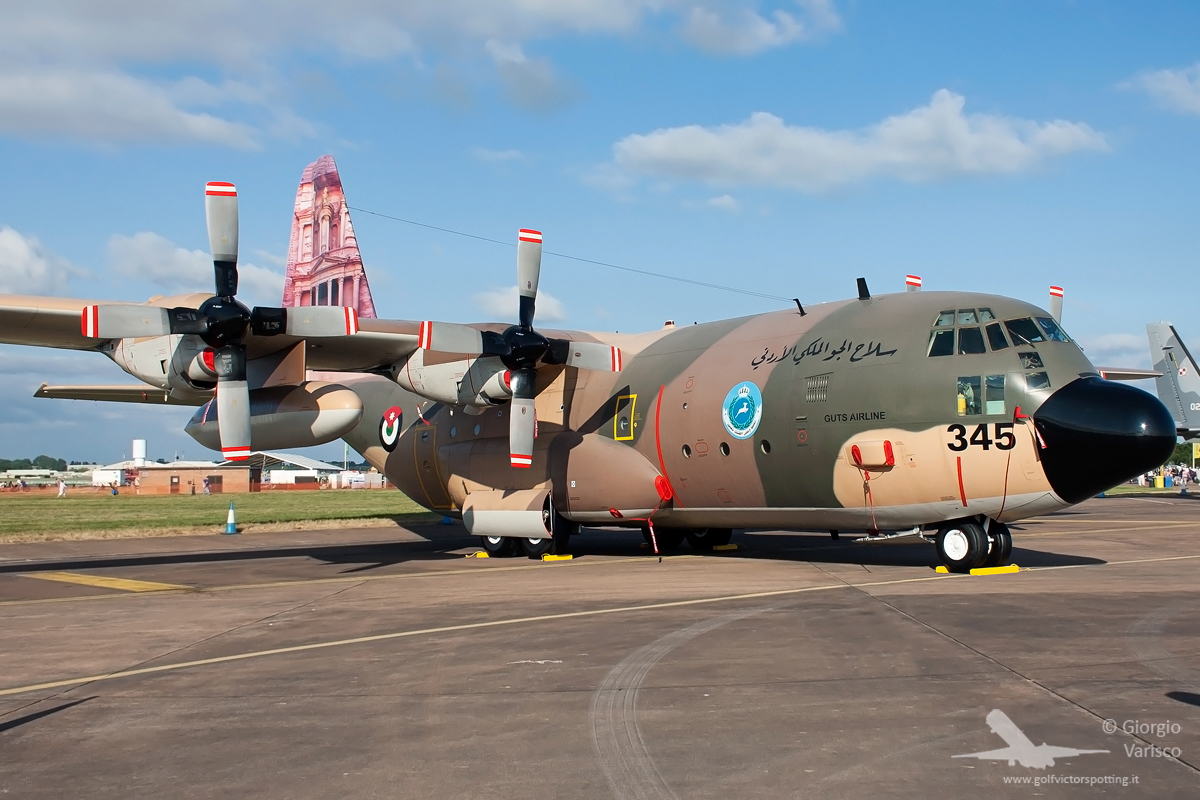 British Aerospace Jetstream modified for the ASTRAEA project for a UAV airliner

BAC Jet Provost wearing a South Arabian Federation Air Force livery

Irish Air Corps Airtech CN235 maritime patrol aircraft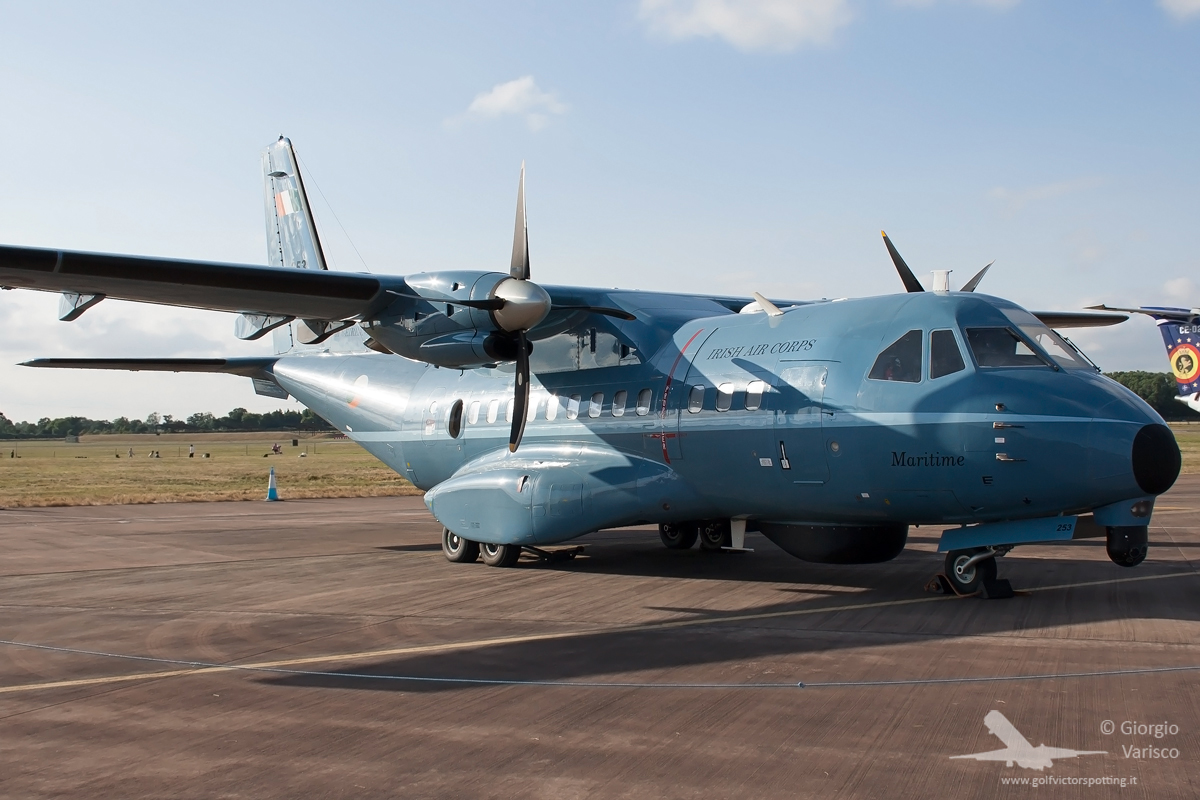 German Navy Lockheed P-3 Orion wearing a special livery for the 100th Anniversary of the Marineflieger

German Navy Westland Sea Lynx wearing a special livery for the same anniversary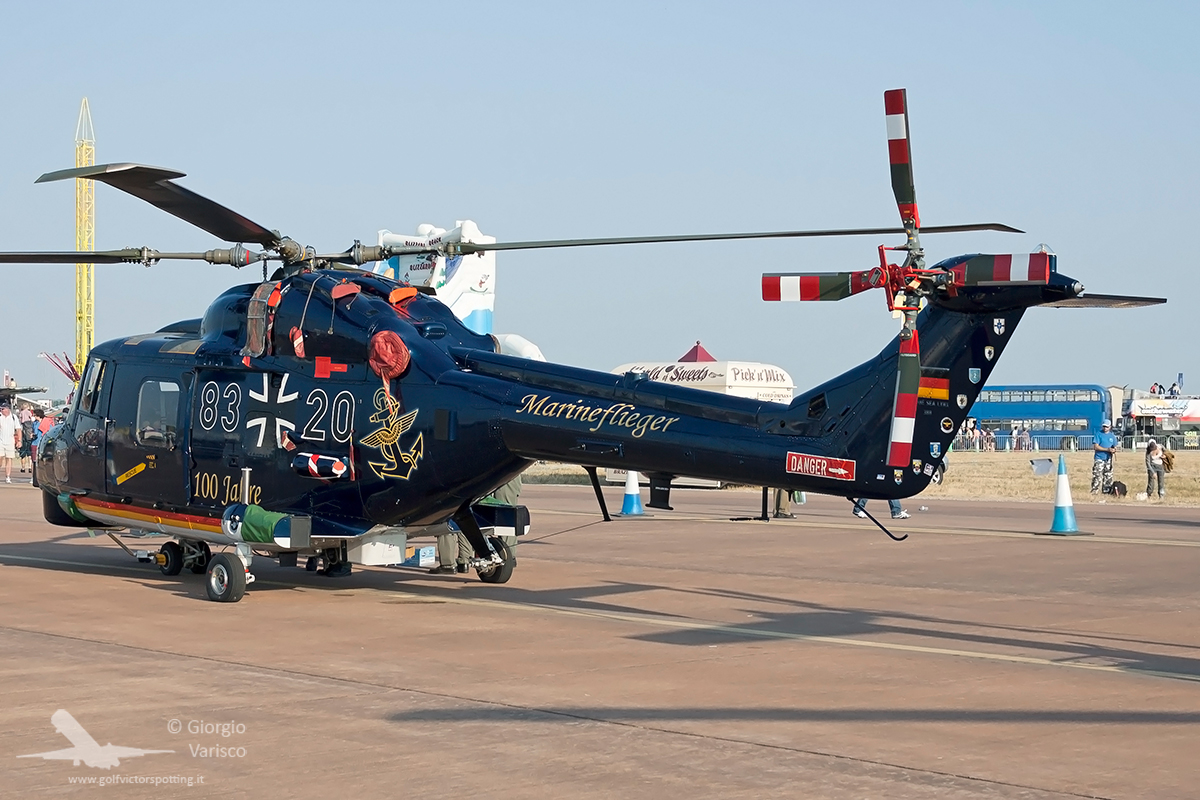 Luftwaffe Airbus A310 tanker

Polish Navy PZL M-28 (license-built version of the Antonov An-28) maritime patrol aircraft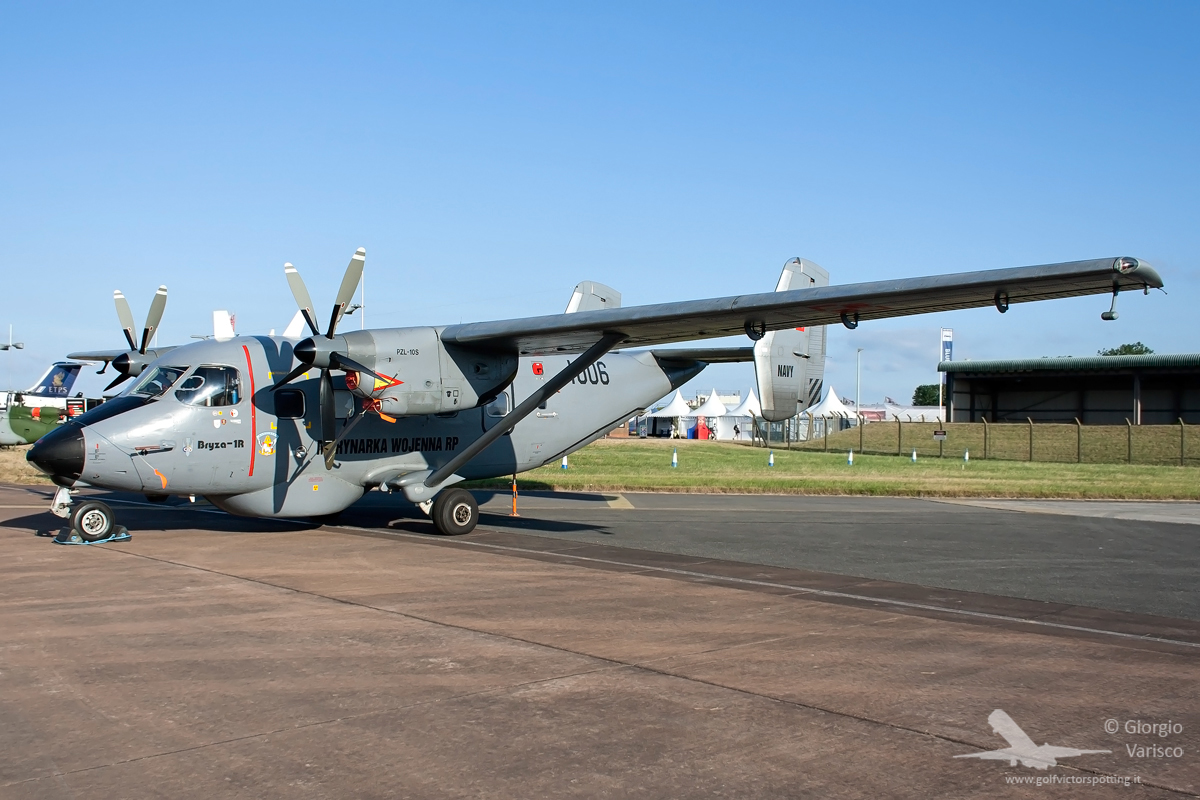 Estonian Air Force Antonov An-2

One of the last airworthy English Electric Canberra, in PR.9 version

French Air Force Dassault Mirage F1 wearing "100 Ans de Reco" special livery

Royal Netherlands Air Force F-16 wearing a special tail for the 65th Anniversary of the 323rd Squadron

This Westland Lynx helicopter, veteran of the 1982 Falklands War, has an interesting history. It was embarked on board frigate HMS Broadsword, when on 25th May 1982 it was attacked by Argentinian A-4 Skyhawks. One of the bombs bounced on the flight deck, badly damaging the helicopter before falling in the water and exploding without further damage. Destroyer HMS Coventry, which was sailing alongside HMS Broadsword, was not so lucky: it was hit and sunk by 3 bombs.
The helicopter was airlifted by a Sea King on board container carrier Atlantic Causeway, transformed into a make-shift helicopter carrier (like sister ship Atlantic Conveyor, hit and sunk by 2 Exocet missiles launched by Super Etendards the same day HMS Coventry was sunk).
After the war, the helicopter was repaired and flew with Fleet Air Arm display team Black Cats.