On the 15th of June the Swiss watchmaker company Oris organized a fly-in in the former Ambrì military airport, now converted for general aviation use.
The best part of the show certainly were the 2 Fliegermuseum Altenrhein's Hawker Hunters.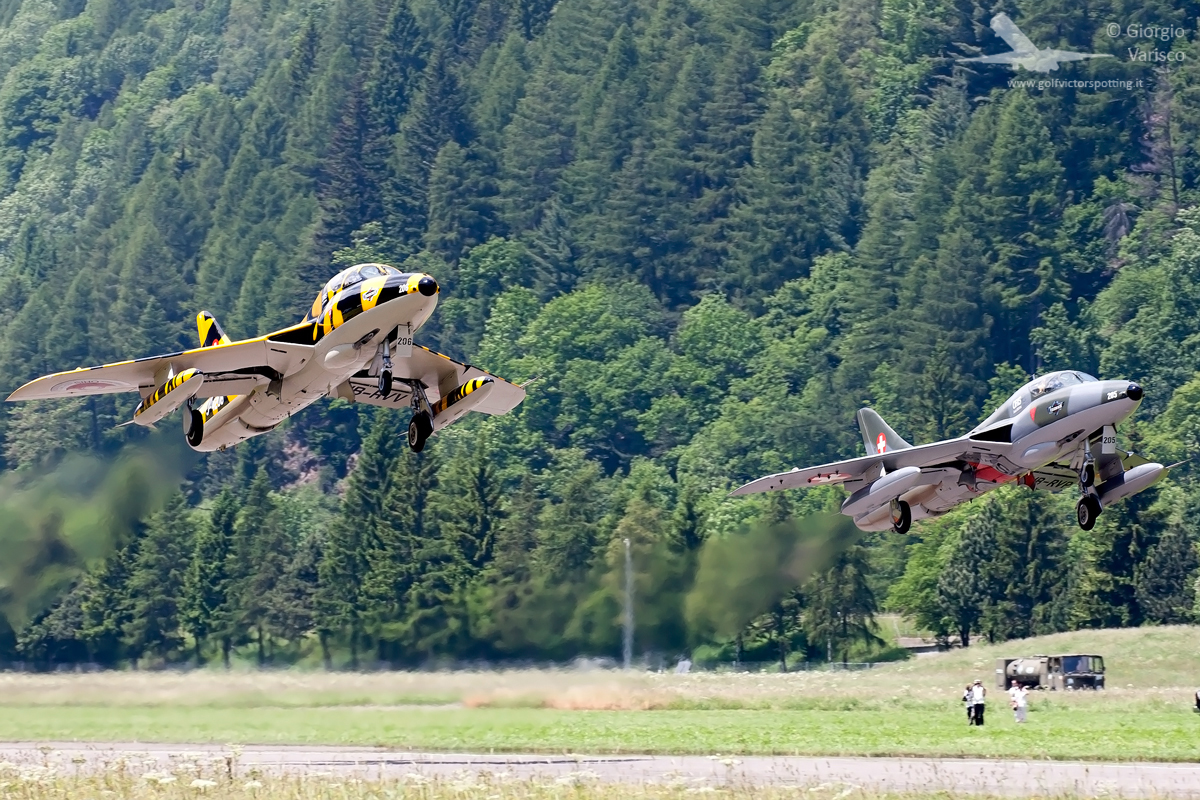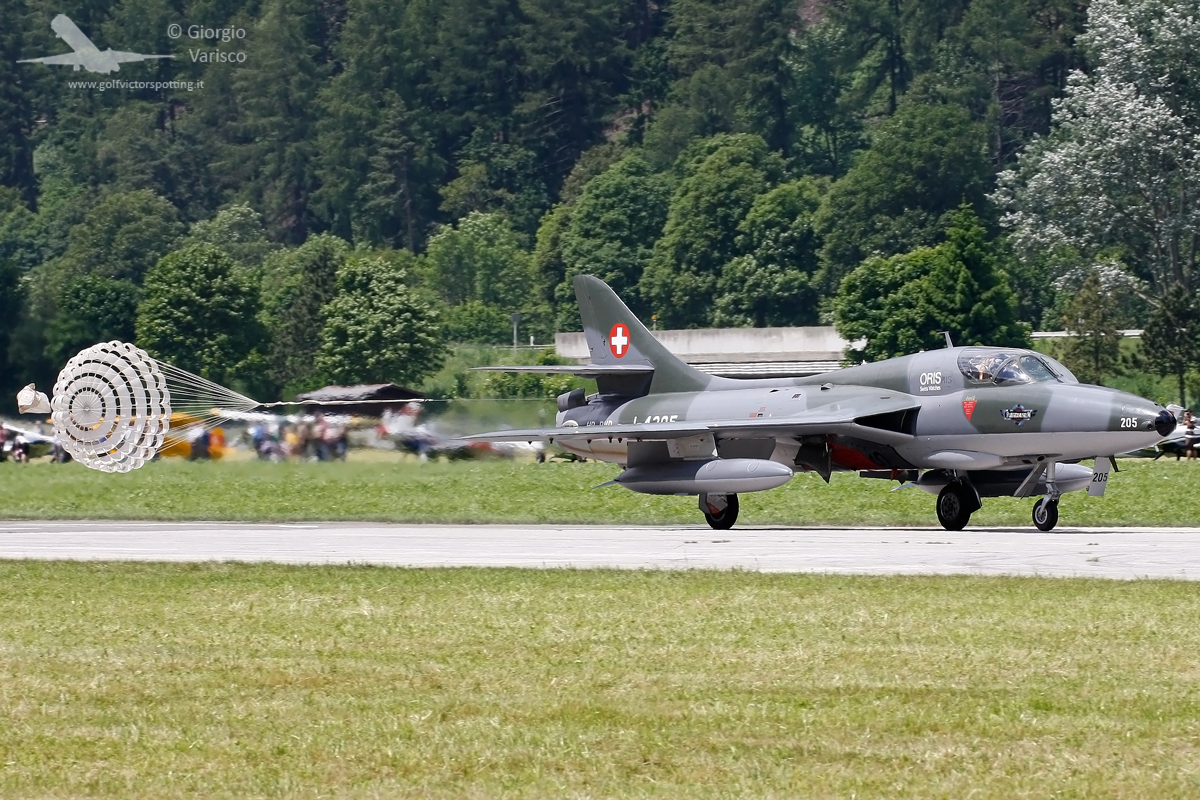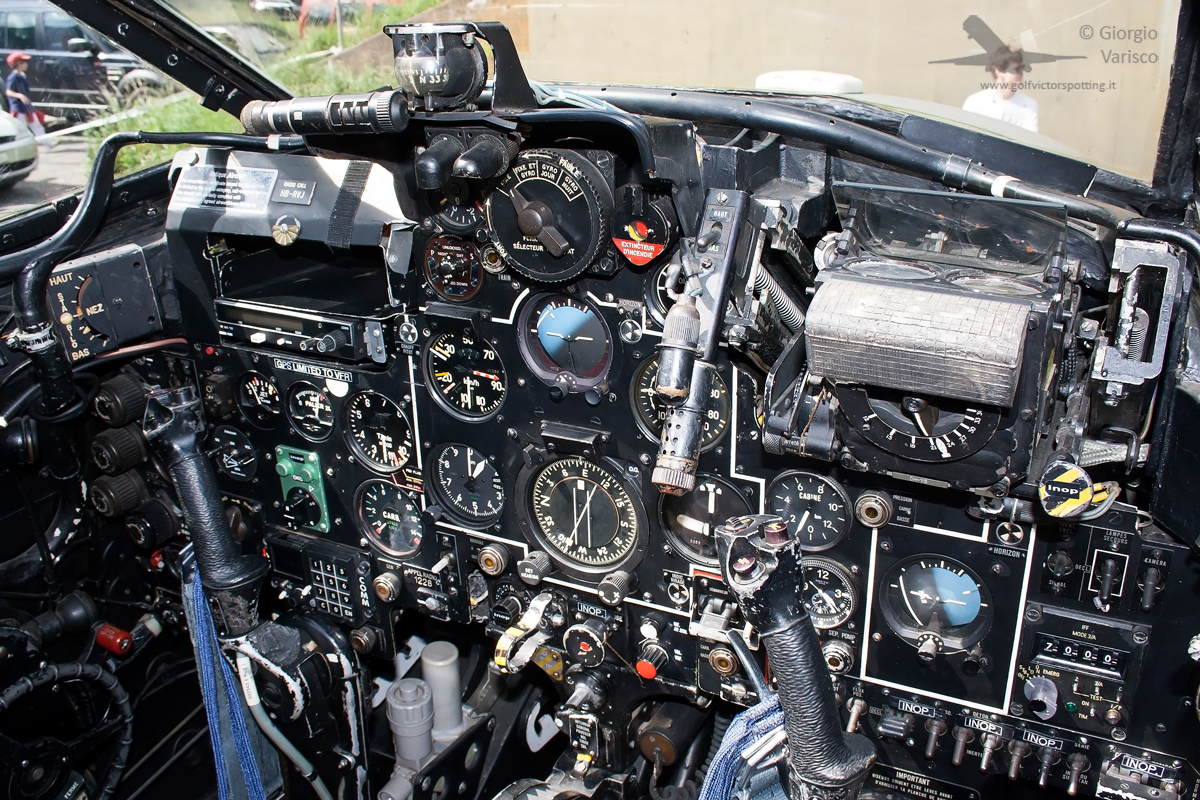 Fliegermuseum Altenrhein's de Havilland Vampire

Antonov An-2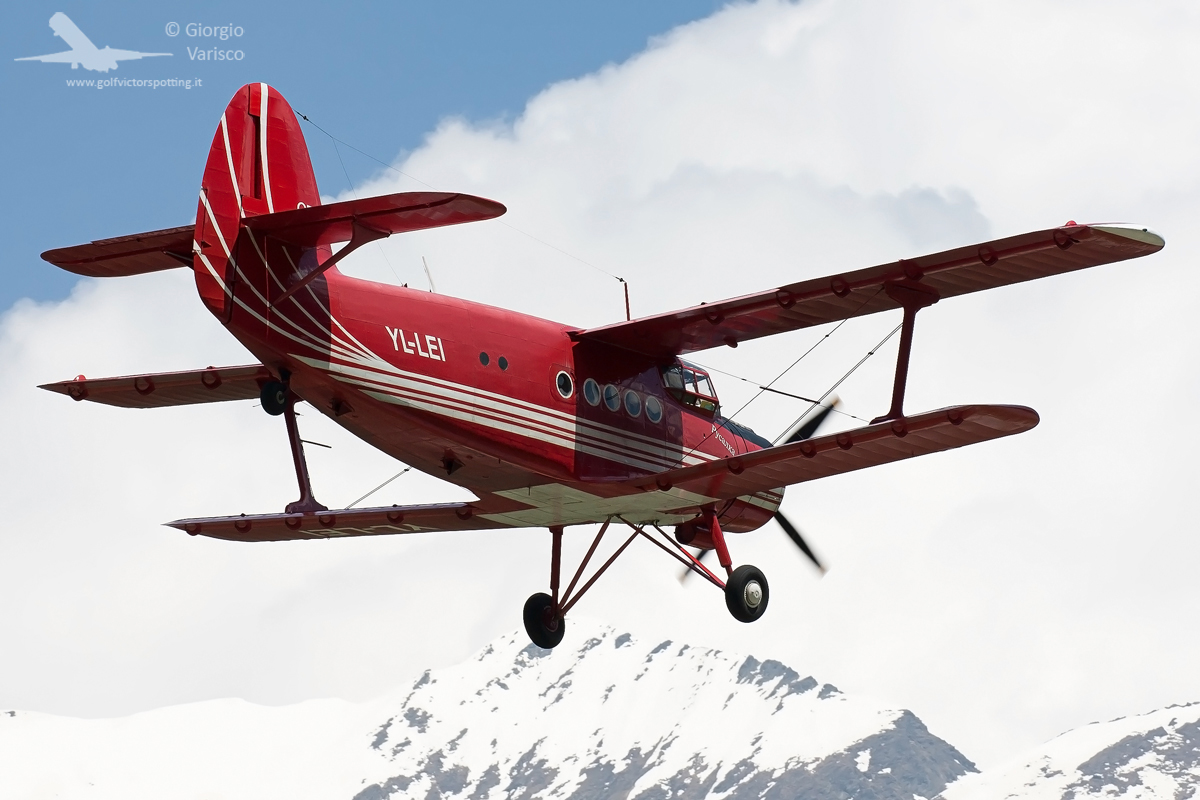 P-3 Flyers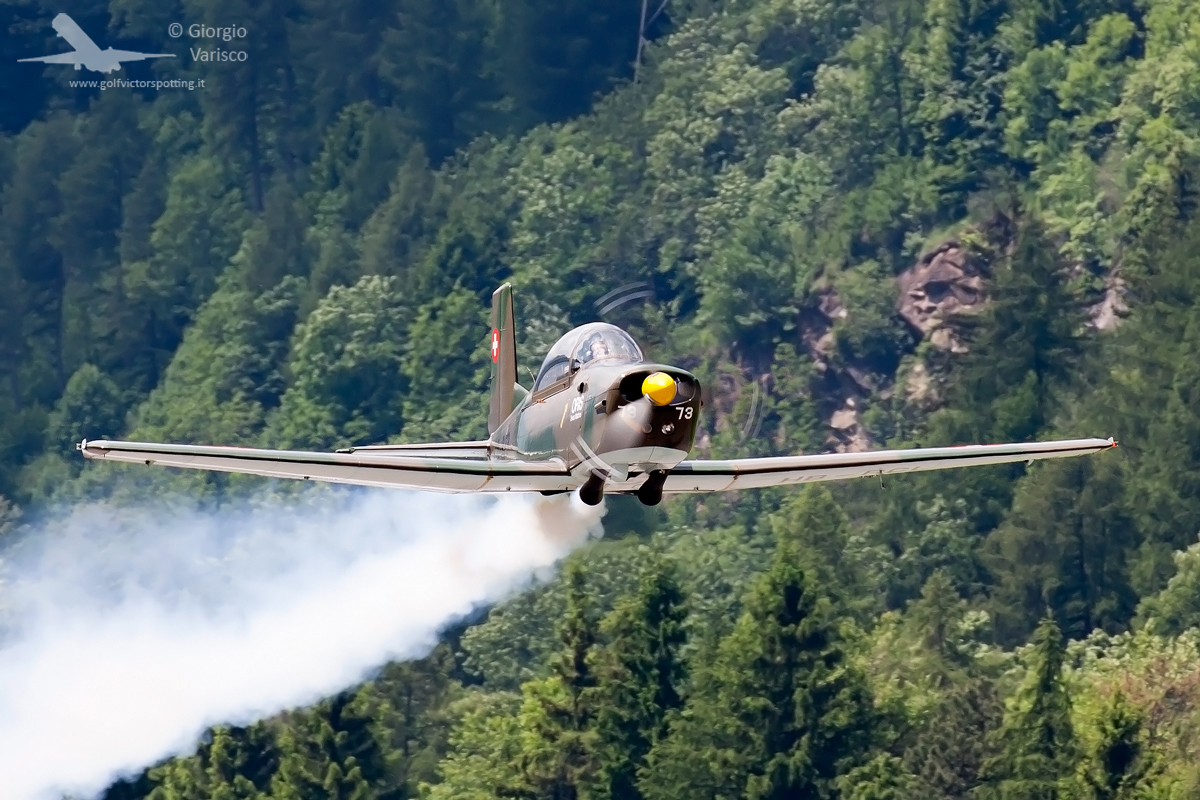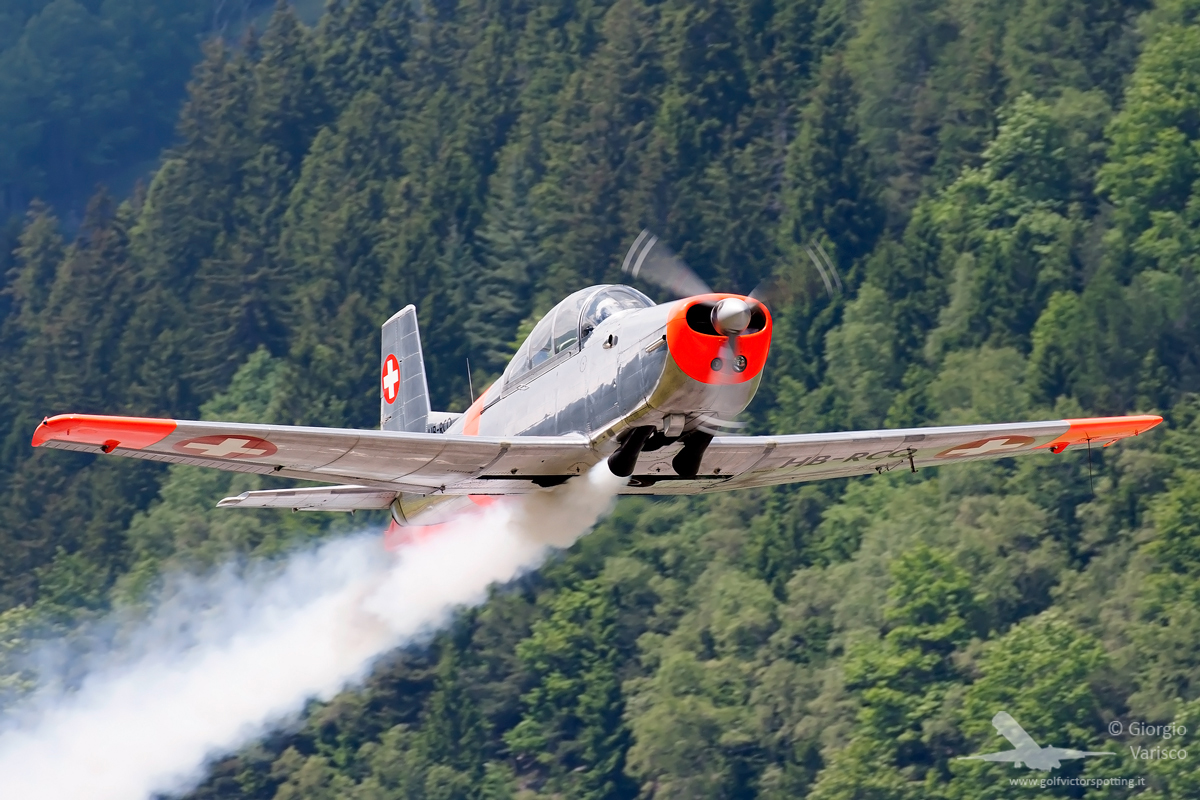 Stearman. Gotta love radial engined biplanes!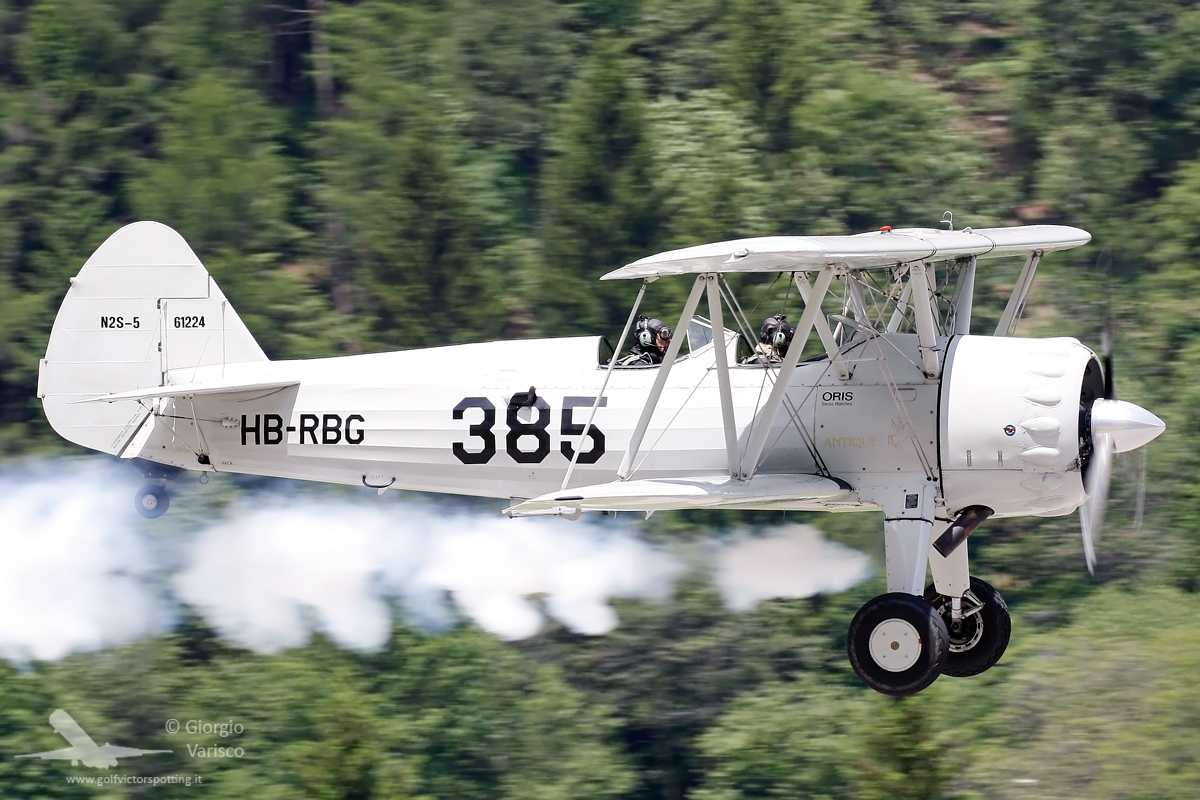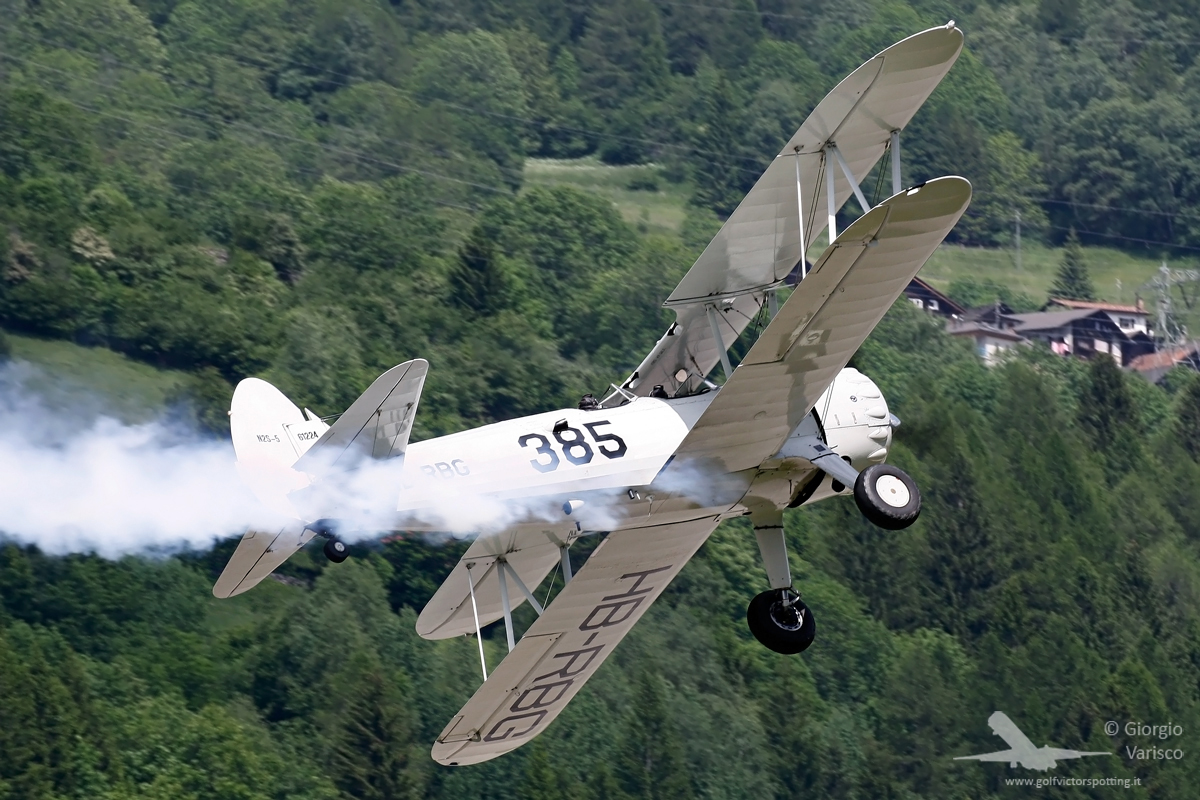 Pitts Special:

2 Yakovlev Yak-52s: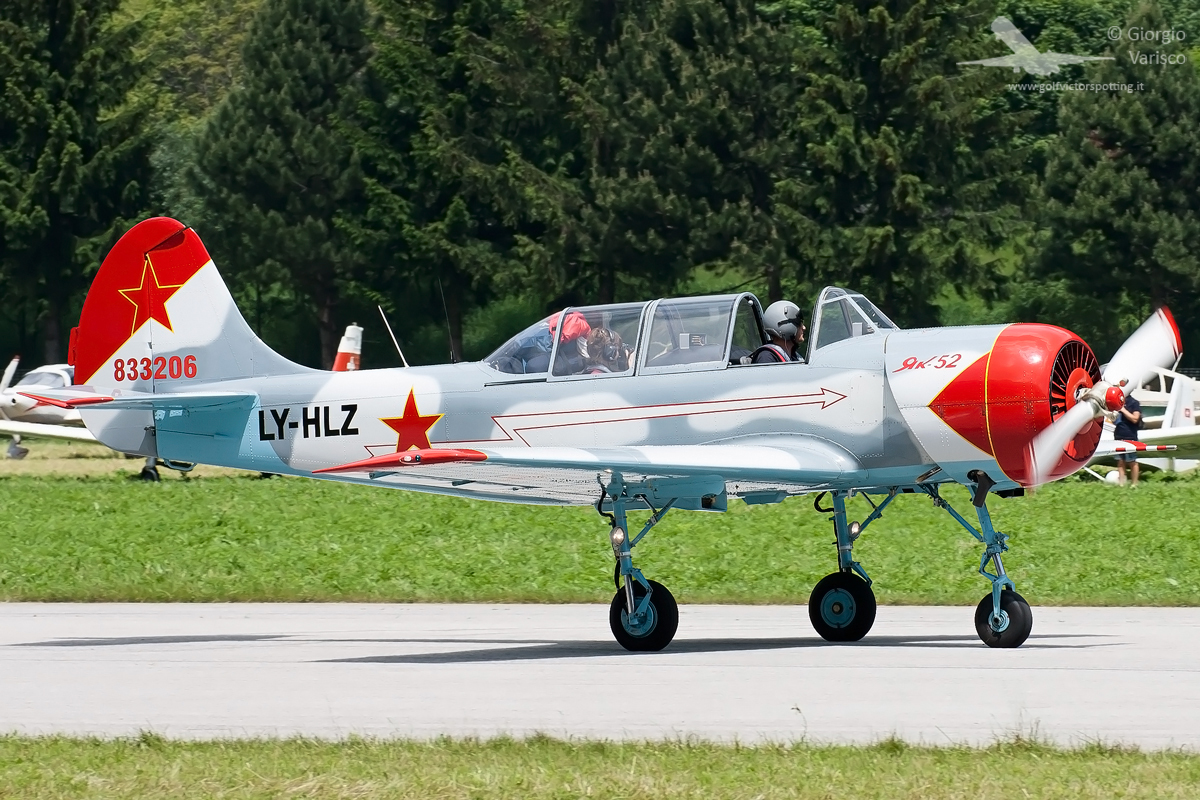 ERCO Ercoupe, apparently a normal plane…

…until you realize rudder pedals are missing. Rudders are linked to roll control so that it always performs coordinated turns.

Several PC-7s flew with paying passengers on board:

Focke-Wulf FW-149, license-built version of the Piaggio P.149

Bolkow Bo.208 Junior:

Gyroflug Super Canard, a Grob Twin Astir glider with a "cut" tail boom, an engine, different wing and a canard: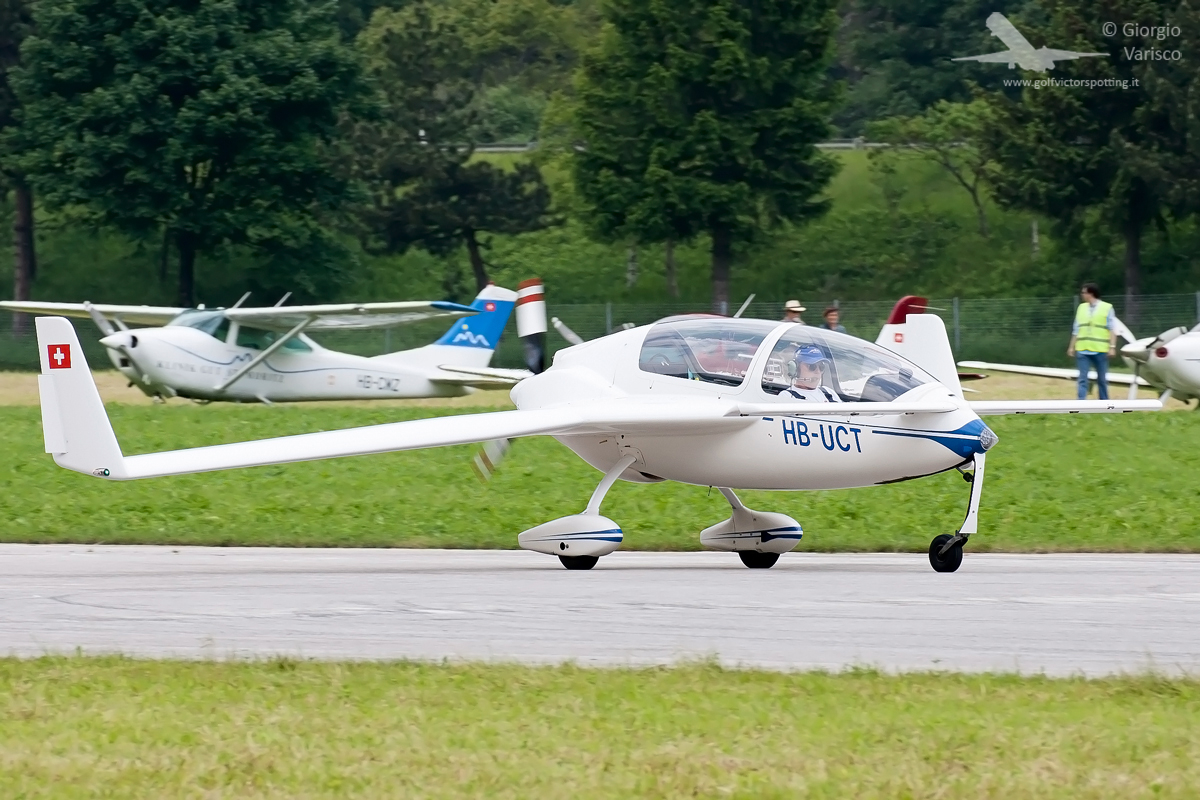 de Havilland of Canada DHC-1 Chipmunk:

Every fly-in MUST have a yellow Piper Cub:

Former Libyan Air Force SIAI-Marchetti SF-260 with fantasy roundels:

Breitling Jet Team? No, just a big RC model: