The 11th edition of the Bucharest International Air Show was held in Bucharest Baneasa airport on 24th August.
My main "target" were the venerable MiG-21 fighters, but at the airshow I was able to see all the equipment currently in use by the Fortele Aeriene Romane and many other civilian aircraft.
The airshow was opened by Aeroclubul Romaniei, which showed most of its aircraft.
Eurocopter EC120 Colibri

Piper PA-34 Seneca V (the tail shows engineer Henri Coanda's face, discoverer of the fulid dynamic effect which bears his name and inventor of the aircraft shown at the end of this post)

Tecnam P2006T (the tail shows Aurel Vlaicu's face, one of Romania's aviation pioneers)

Cessna 172 formation

Zlin formation (Zlin 242 as a lead, 2 Zlin 142 at his sides and an aerobatic Zlin 50 in slot position)

Zlin 50 performing acro solo

The other 3 Zlins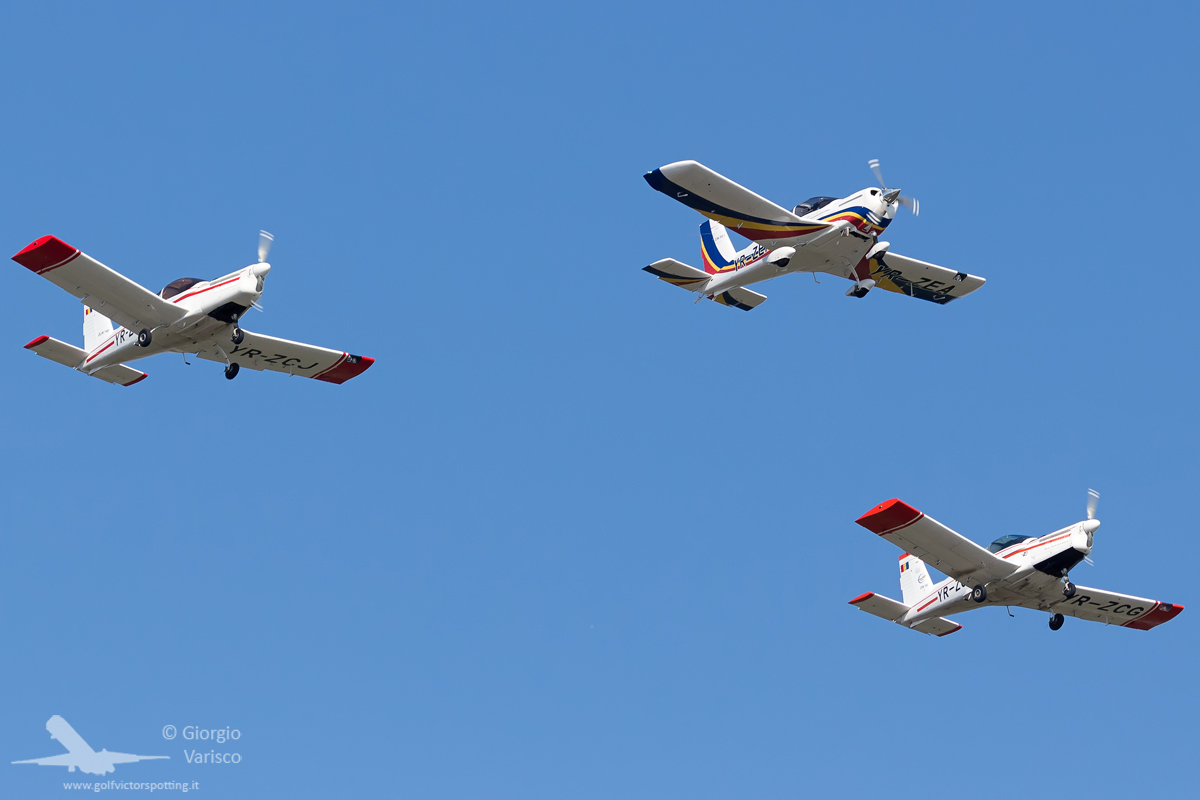 IAR 46 motorgliders

INCAS (Institutul National de Cercetari Aerospatiale – National Institute for Aerospace Research) showed a Beechcraft King Air and a Britten-Norman Islander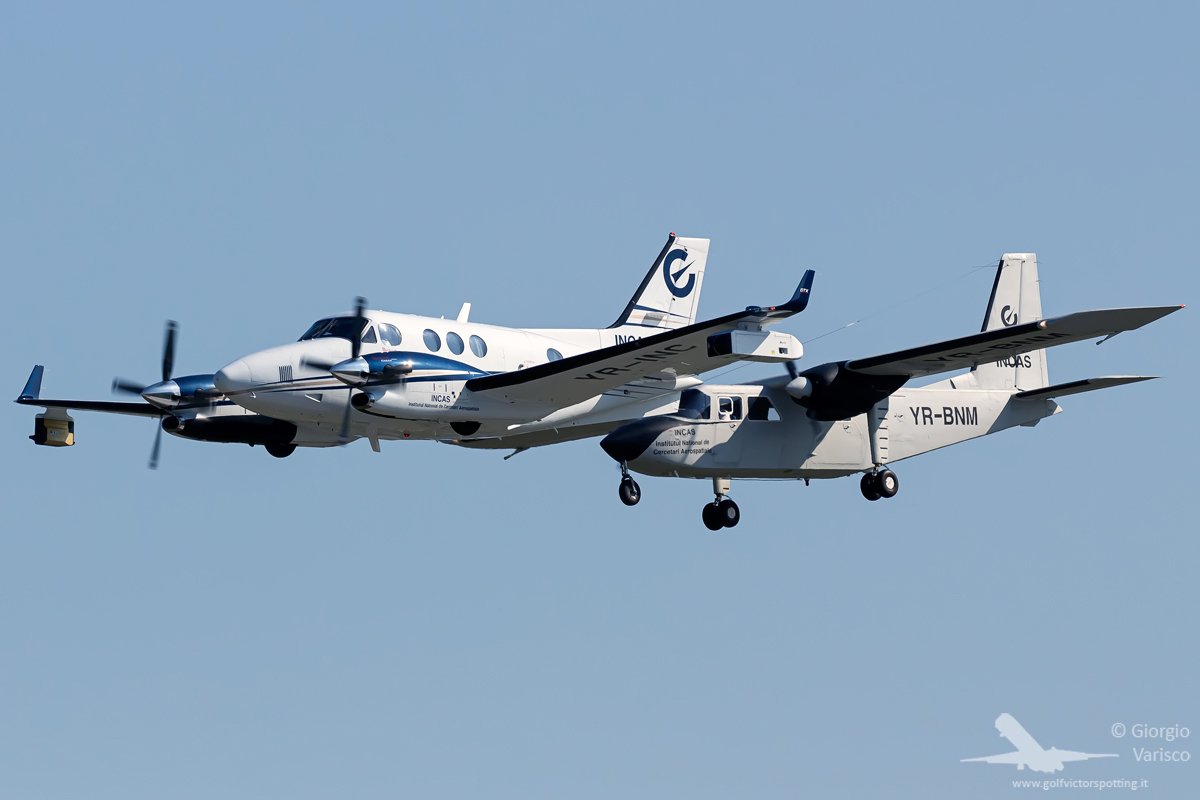 The King Air carried research pods

The Islander performed some cool maneuvers

A big formation of IAR 330 helicopters getting into position for the flag pass. The IAR 330 is a locally, license-built version of the Aerospatiale Puma. They were present both in slick configuration and in SOCAT version, with a chin gun and rocket launchers.

Flag pass

Finally the most awaited moment! The Romanian Air Force uses the MiG-21 LanceR C version, upgrade of the MiG-21MF-75 (NATO reporting name "Fishbed-J") developed by the Israeli company Elbit and the Romanian one Aerostar, with modernized avionics and the capability of carrying Western weapons, specialized in air superiority (the ground attack version LanceR A has been already phased out).

"How many MiG-21s were there?" "Yes"

Also a MiG-21 LanceR B, upgrade of the twin seater MiG-21UM (NATO reporting name "Mongol-B"), made a pass.

Two Antonov/PZL An-2 carried Aeroclubul Romaniei's skydivers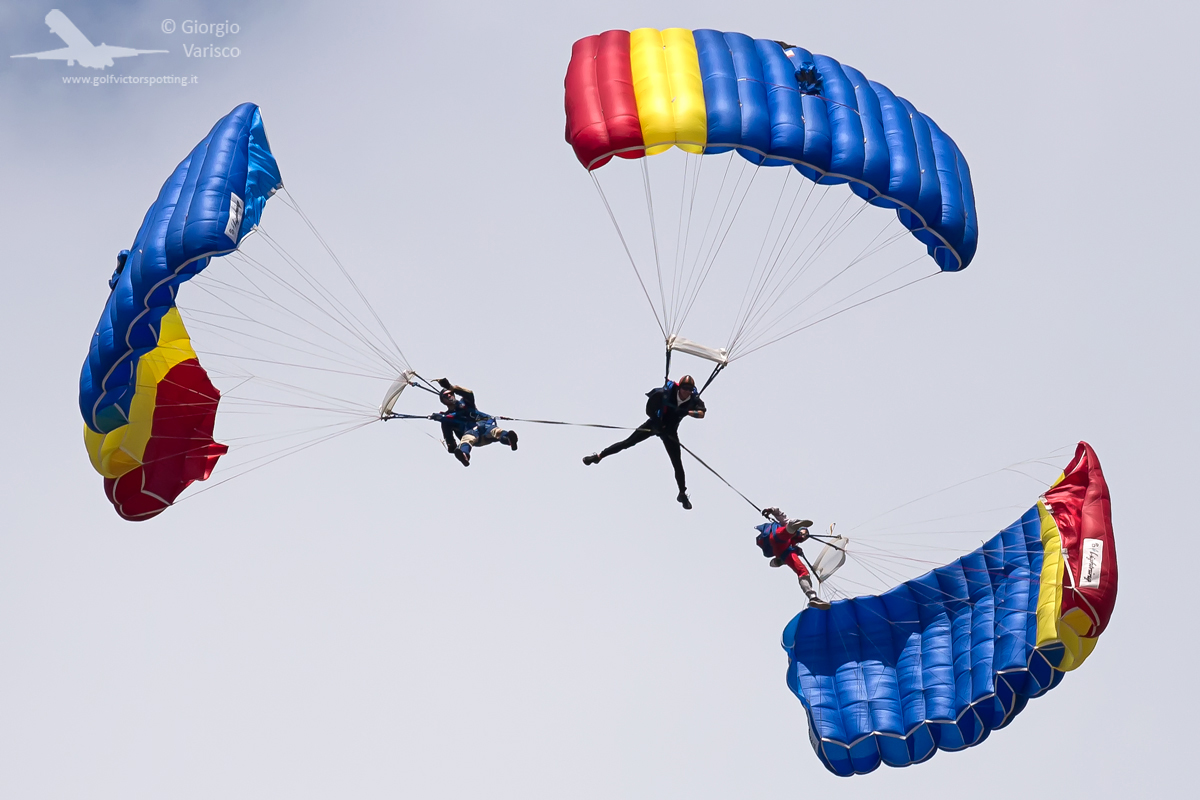 IAR 99 Soim (hawk), trainer and light attack aircraft

The civilain Romanian display team Hawks of Romania with Extra 300s made some passes with a TAROM A318

Hawks of Romania

Civilian Latvian display team Baltic Bees with Aero L-39 Albatros

Lithunanian aerobatic champion Jurgis Kairys with Sukhoi Su-31

White Wings aerobatic glider duo with IAR IS-28 gliders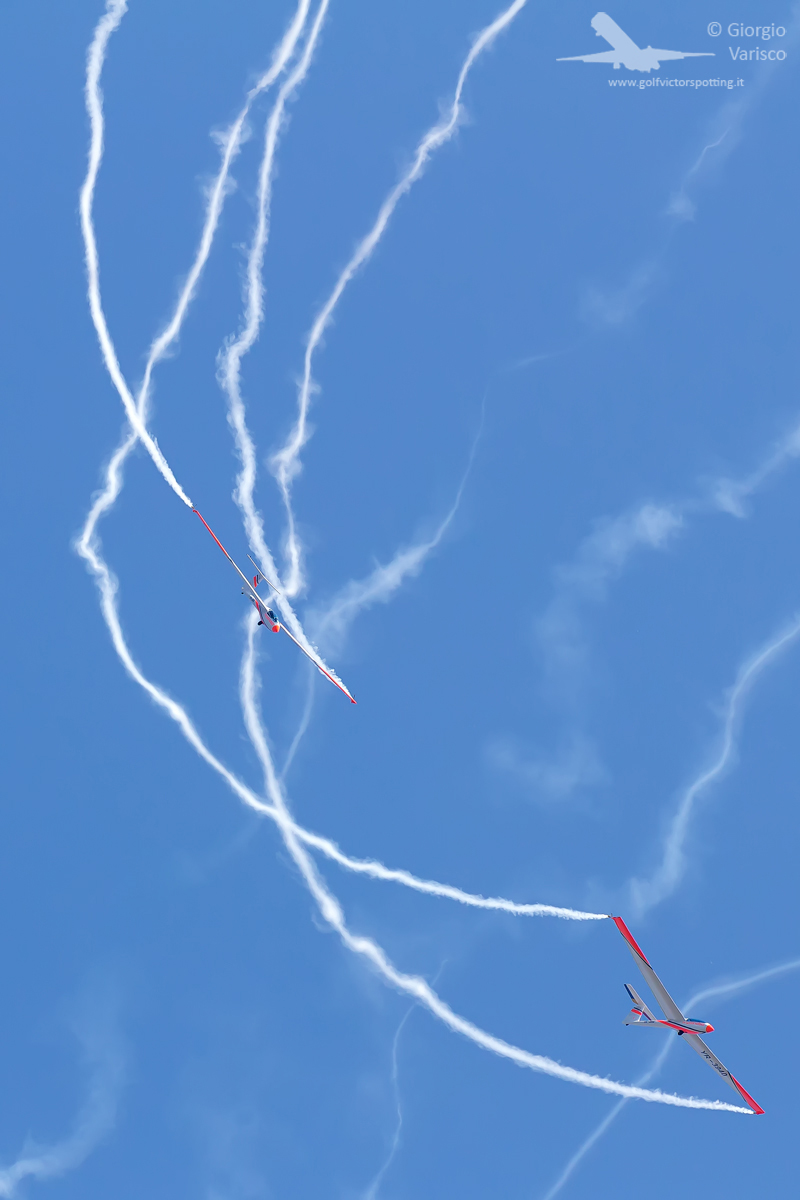 Luca Bertossio gliding aerobatic champion with Swift S-1 glider

Soko G-2 Galeb, Yugoslavian trainer

Aero L-29 Delfin (NATO reporting name "Maya"), first Czechoslovakian jet and main trainer of Warsaw Pact air forces until it was replaced by its successor, the L-39 Albatros

Kamov Ka-26 (NATO reporting name "Hoodlum") agricultural helicopter. The 2 fuselage pods carry a Vedeneyev M-14 radial engine each, the same one used on the Yak-52, and as typical of Kamov helicopters it has twin counterrotating coaxial rotors.

Yakovlev Yak-52 (built in Romania by Aerostar), still used to this day by the Romanian Air Force as trainers.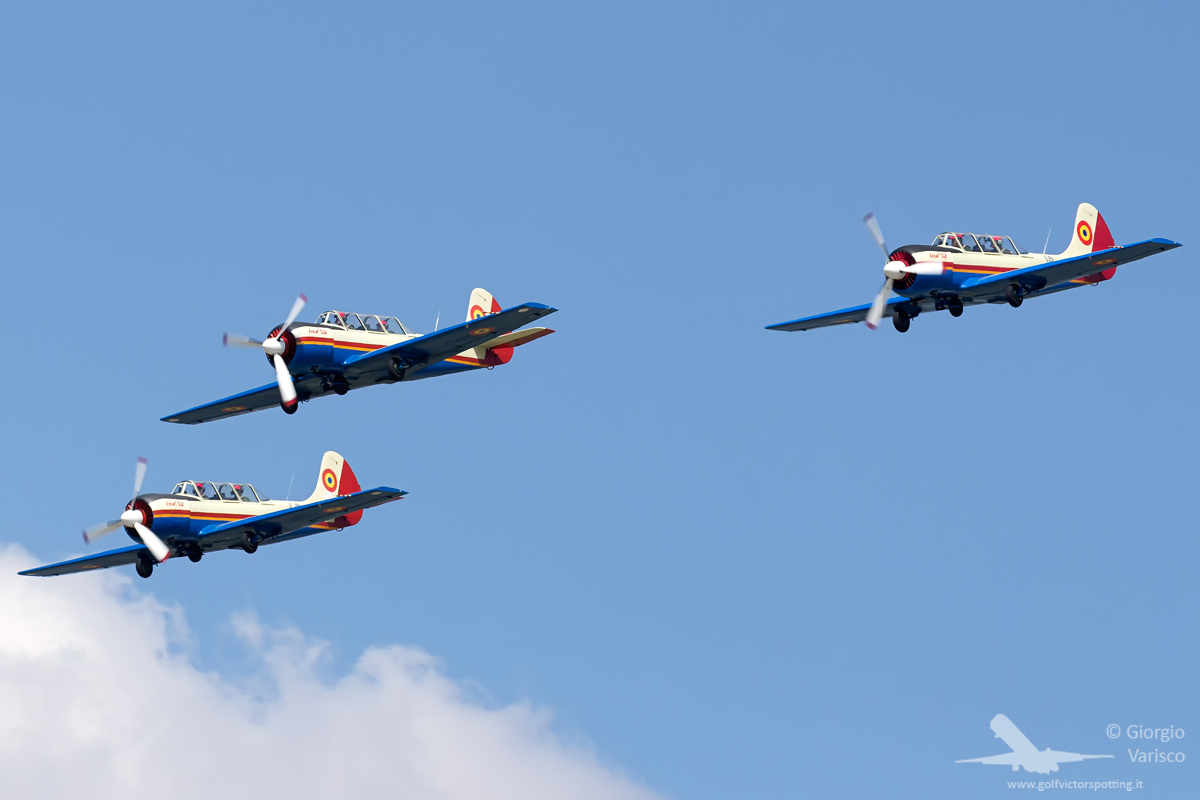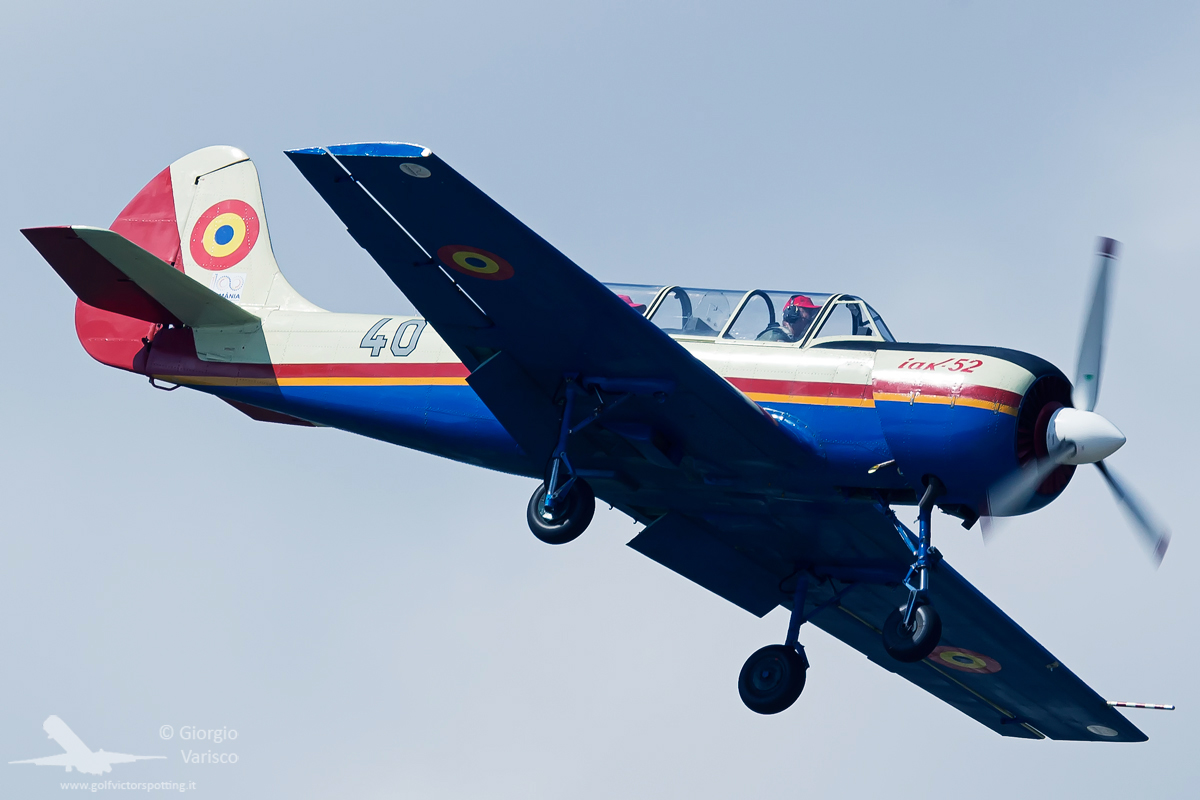 During the tactical event, a paratrooper group simulated an ambush carried by enemy technicals. 2 IAR 330 SOCAT provided close air support…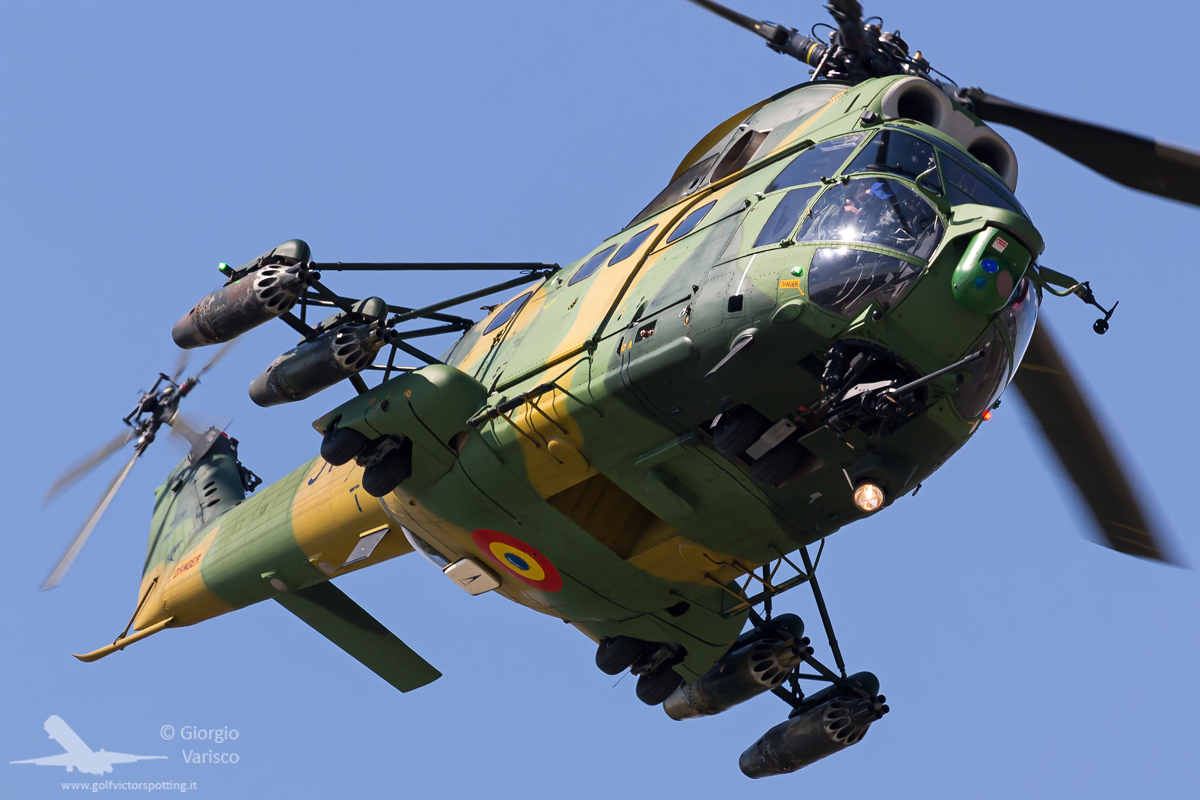 …while top air cover was provided by 2 F-16s, which will replace MiG-21s.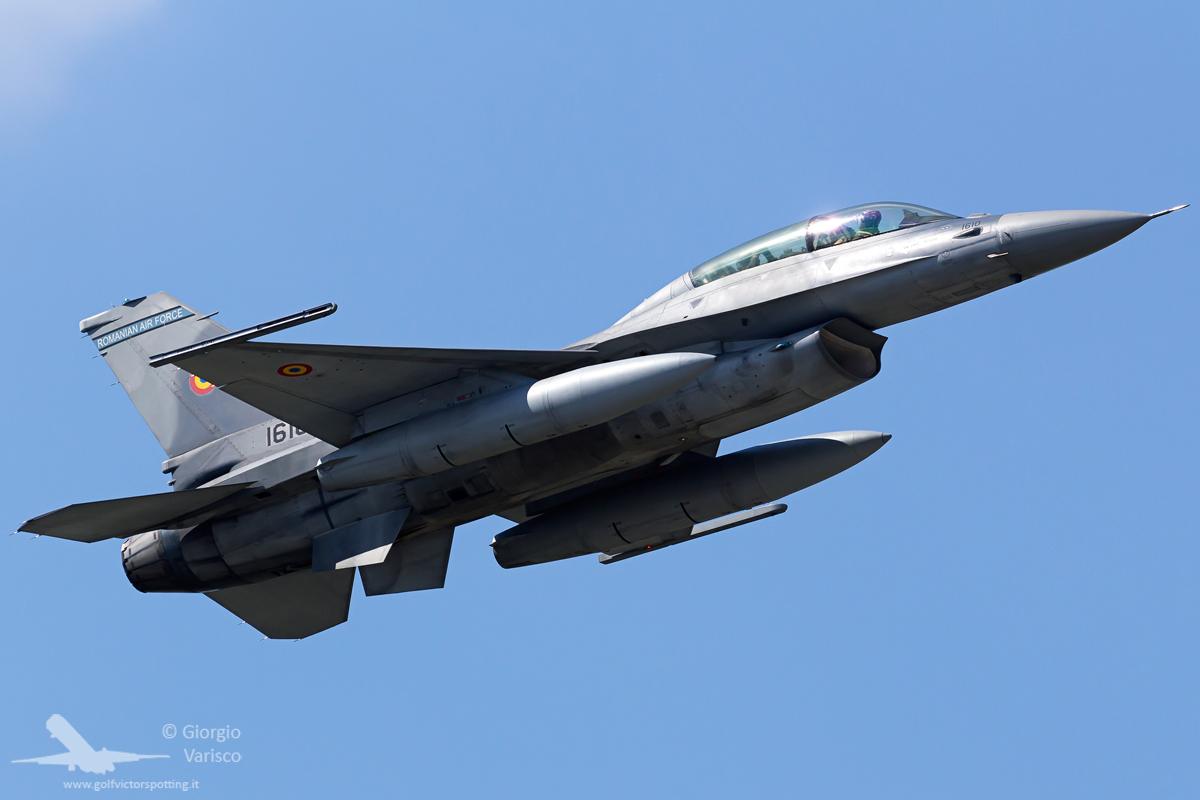 Touch and go by a venerable C-130B Hercules

Rare Antonov An-30 (NATO reporting name "Clank"), aerial reconnaissance version of the An-24 transport aircraft. The Romanian Air Force uses these aircraft for the Open Skies mutual reconnaissance treaty.

C-27J Spartan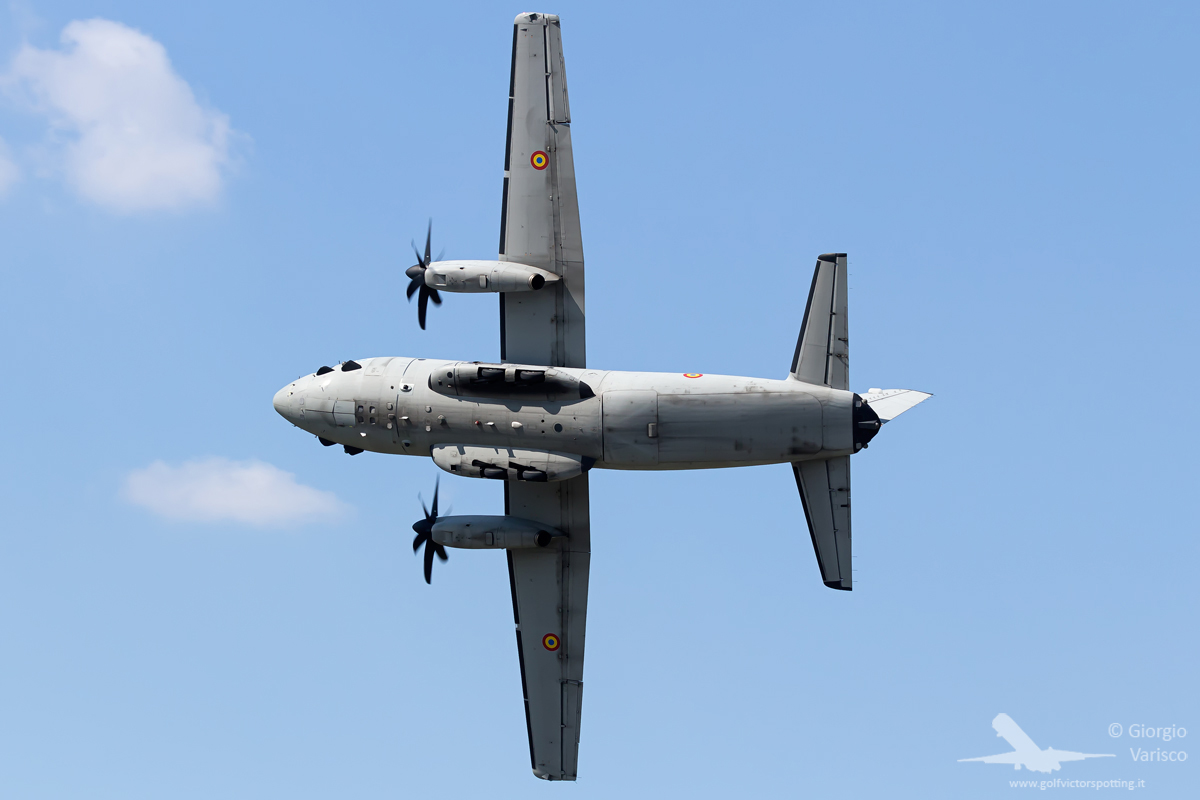 Display by 2 IAR 316, locally, license-built version of the Alouette III.

Slick IAR 330 display

Finally, the evening show!
Hawks of Romania at sunset

Skydivers

IAR 330

MiG-21 LanceR C

White Wings

A C-27J flare drop put an end to this 12-hours airshow

Just one pic from the static display: the one shown here is a static replica of the biplane built by Henri Coanda in 1910 and shown at the Paris Air Salon of the same year. According to Coanda, it used a compressor set in motion by a piston engine, and a combustion chamber after the compressor granted additional thrust (solution known as motorjet). However, it was later suspected that the combustion chamber was not fitted, making it a simple ducted fan. Coanda also claimed it performed a short hop in this aircraft, during which he noticed that exhaust gases stayed attached to the fuselage's convex surface (this effect was then named Coanda effect), setting it on fire and causing a crash. Also this claim is disputed, but if both Coanda claims are found to be true, this would make this aircraft the first jet aircraft.