I've split this report in 3 parts, so you don't have to load all the photos at once.
Go to the airshow photogallery
Read part 2
Read part 3
The Swiss Air Force celebrated its 100th Anniversary with a big airshow, split on 2 weekends, on Payerne Air Base, in the Canton of Vaud. Here I am, despite and hard drive failure (luckily I had many backups!), with my report of the 1st weekend. Unfortunately, due to safety reasons, air displays were a bit too far for my 300 mm lens. Furthermore, weather often changed quickly from sunny to cloudy.
Anyway, let's sit in the first row and watch the airshow's photos!

The photos are not in chronological order… You'll se photos from both days mixed with photos from the rehearsal day and even from the arrivals day.
Red Bull was present with some of its warbirds.
The Lockheed P-38 Lightning is a twin-engine long range fighter which served in World War 2. Due to its shape, it was nicknamed "der Gabelschwanz-Teufel" ("forked-tailed devil") by Luftwaffe pilots.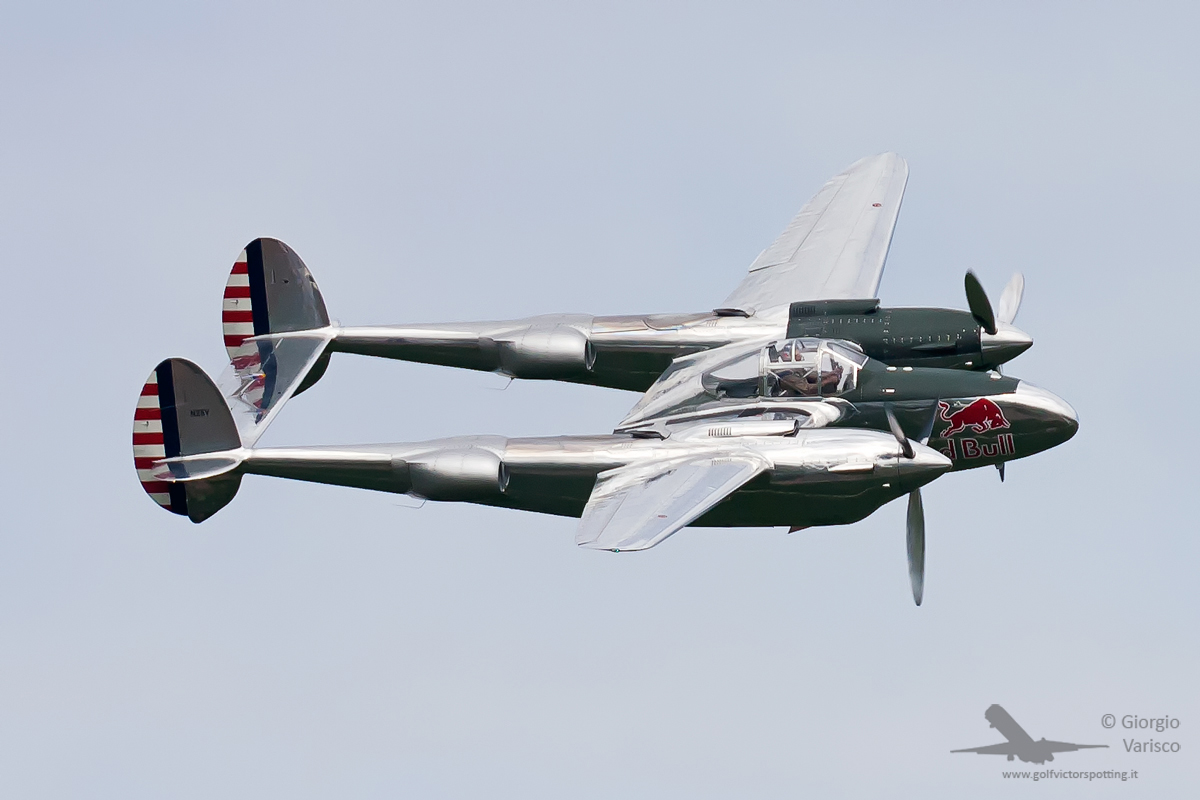 The Vought F4U Corsair is a World War 2 carrier-based fighter. It features a gullwing designed to give its huge propeller a proper clearance from the ground. It became famous as Ace Gregory "Pappy" Boyington's main ride, as seen in the TV series "Baa Baa Black Sheep".

The North American B-25 Mitchell is a World War 2 medium bomber which became famous as the airplane used for the "Doolittle Raid": 16 B-25s were launched from aircraft carriers (they are land-based planes!) and became the first aircraft to bomb mainland Japan during WW2.

Finally, Red Bull brought its MBB Bo-105 helicopter. The Bo-105, unlike many other helicopters, features a "rigid" (hingeless) rotor hub, which allows it to perform incredible aerobatic maneuvers! Unfortunately, they were too far from me.

Breitling was present with many of its air assets too.
The Breitling Jet Team flies Aero L-39 Albatros trainers.

The Breitling Wingwalkers feature beautiful women dancing on the wings of Stearman biplanes.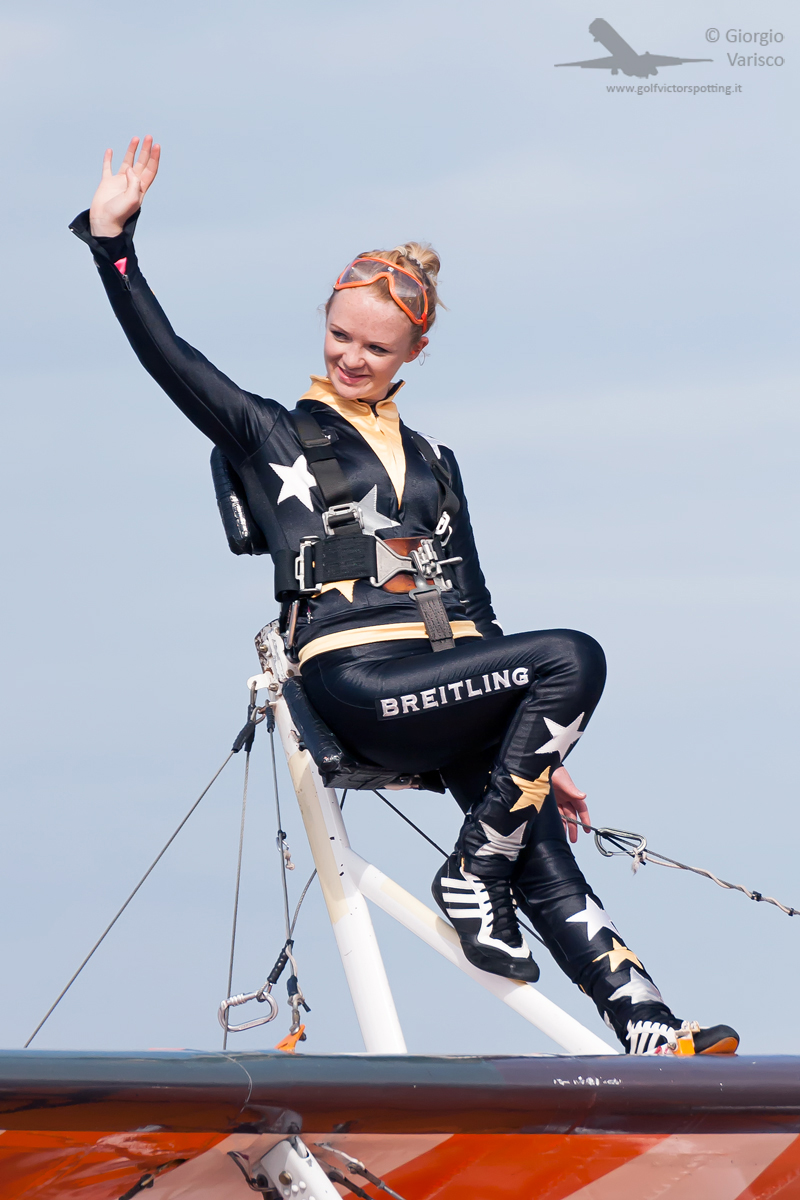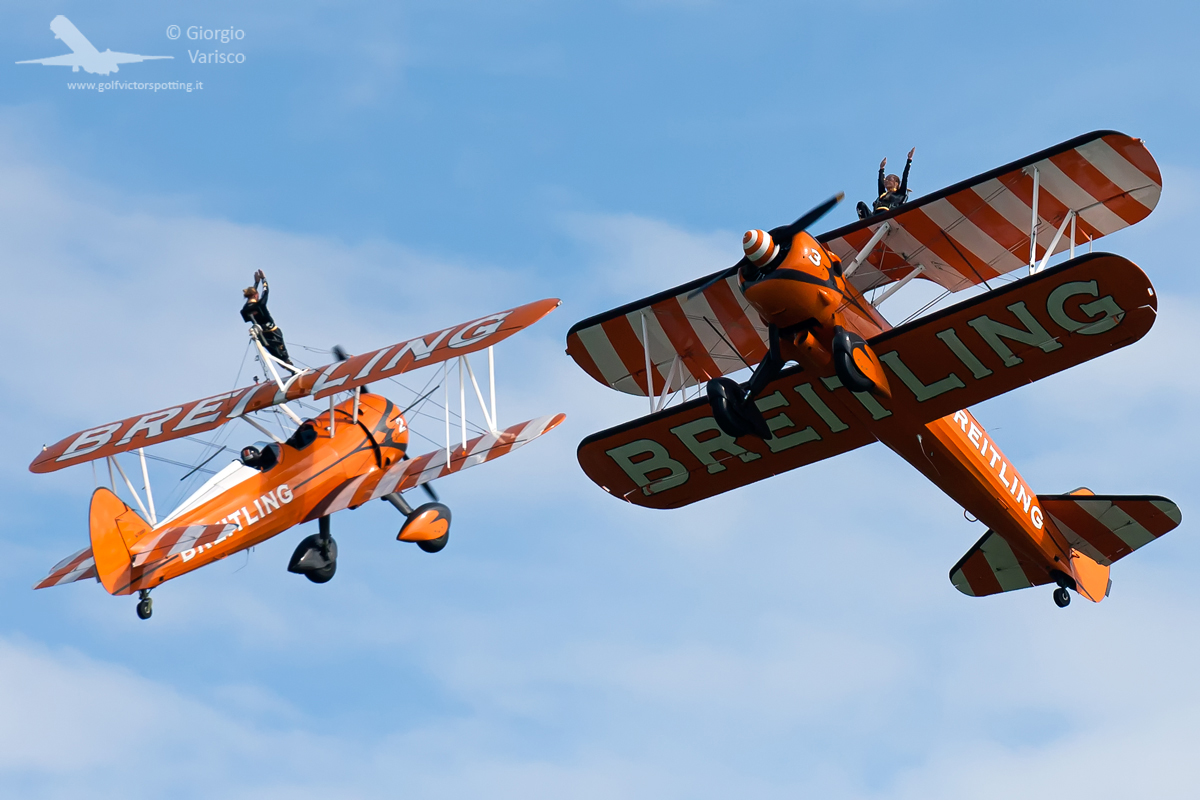 The Lockheed Super Constellation made a brief flight too.

It was possible to visit it in the static display.

The Breitling DC-3 was only in the static display.

The Classic Formation flies with a Douglas DC-3 and two Beech 18s.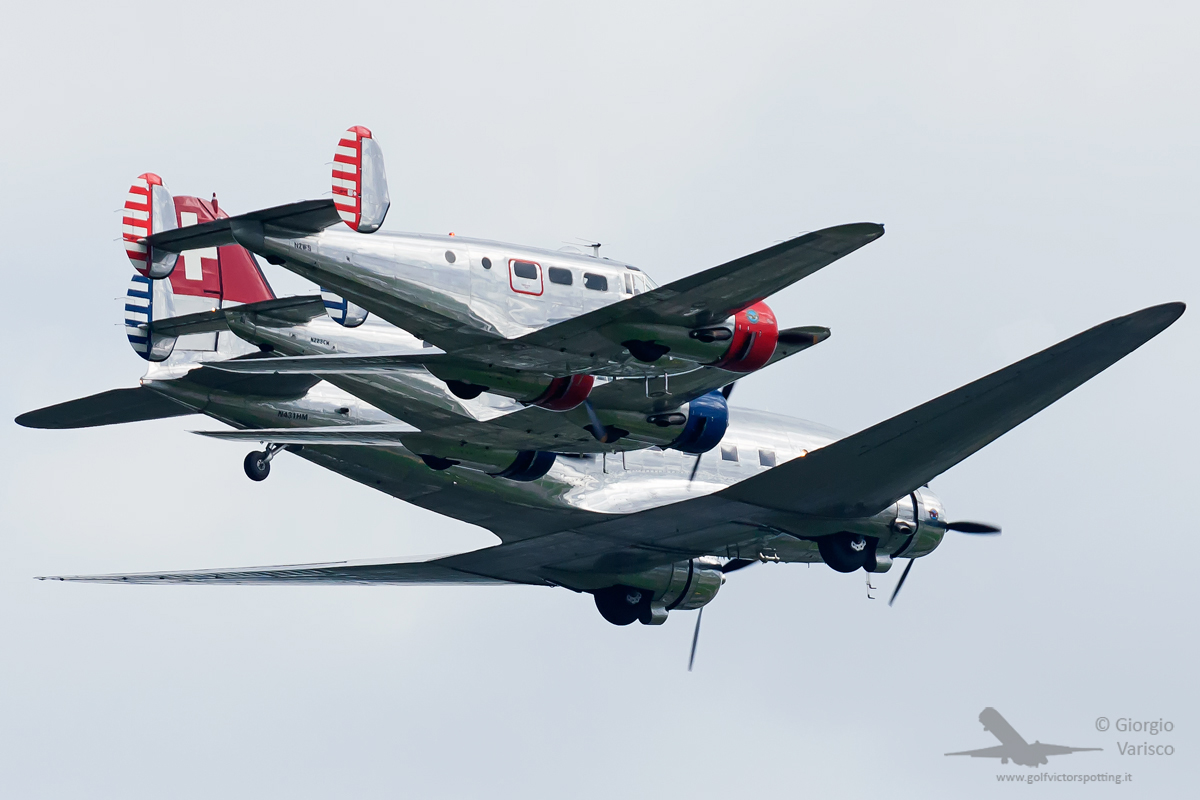 Another historical passenger airliner: the Junkers Ju-52, nicknamed "Tante Ju" ("Aunt Ju") due to its reliability.

For the historical side of the airshow, there was also a Douglas A-1 Skyraider, painted in the livery it wore while in French service during the Korean War. The Skyraider is a big carrier-based single-engine ground attack plane (it was used in a similar role as the A-10 today) designed towards the end of World War 2. It wasn't ready yet for WW2, but it served in the Korean War and even in the Viet Nam War, where it was used as an escort airplane for the Combat SAR helicopters.

Notice the sharkmouth on the nose of the drop tank!

Soviet World War 2 fighter Yakovlev Yak-3.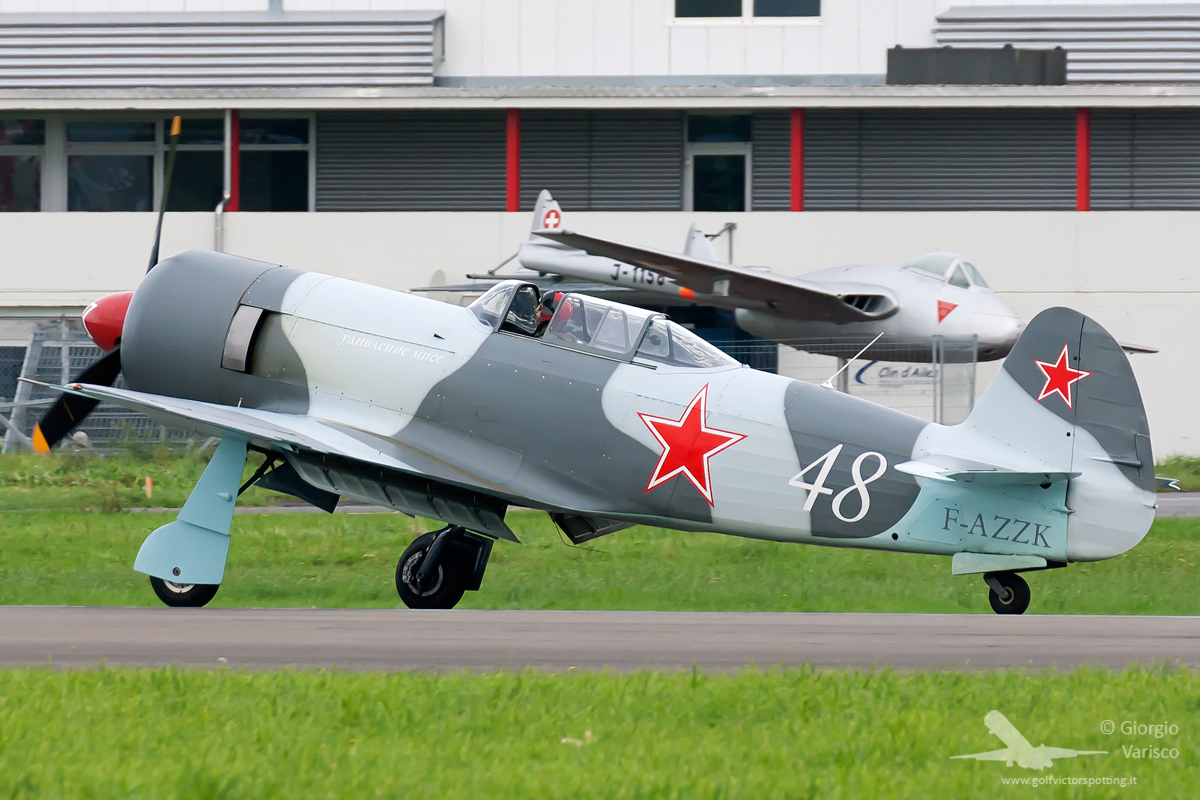 Finally, a North American P-51 Mustang.

In the static display it was possible to see this Comte AC-4, a two-seater training and sport aircraft built by Swiss aviation pioneer Alfred Comte.

There was also this interesting North American OV-10 Bronco light attack and reconnaisance aircraft used in the Viet Nam War. Quite unusually for such an aircraft, it houses a small cargo hold between the tail booms: it was possible to load cargo, stretchers and even paratroopers! Nowadays this cargo hold is often used by air-to-air photographers.

Now let's pass to modern aircraft!
Much to our surprise, the Royal Canadian Air Force sent 2 CF-18 Hornet for the static display. They were listed for this weekend, but they were later cancelled, so it was a great surprise to see 2 of them detach from their redeployment in Romania!

The German Luftwaffe sent a Panavia Tornado IDS attack aircraft.

The Austrian Air Force sent an Eurofighter Typhoon… This allowed me to complete my "collection" of European Typhoons!

Austria sent also a Sikorsky S-70 Black Hawk transport helicopter in long-range configuration with 2 drop tanks.