An unexpectedly good day!
Everything began when I went to Galleria Vittorio Emanuele in Milan to take photos of a P-180 mock up with a livery painted by artist Mimmo Paladino.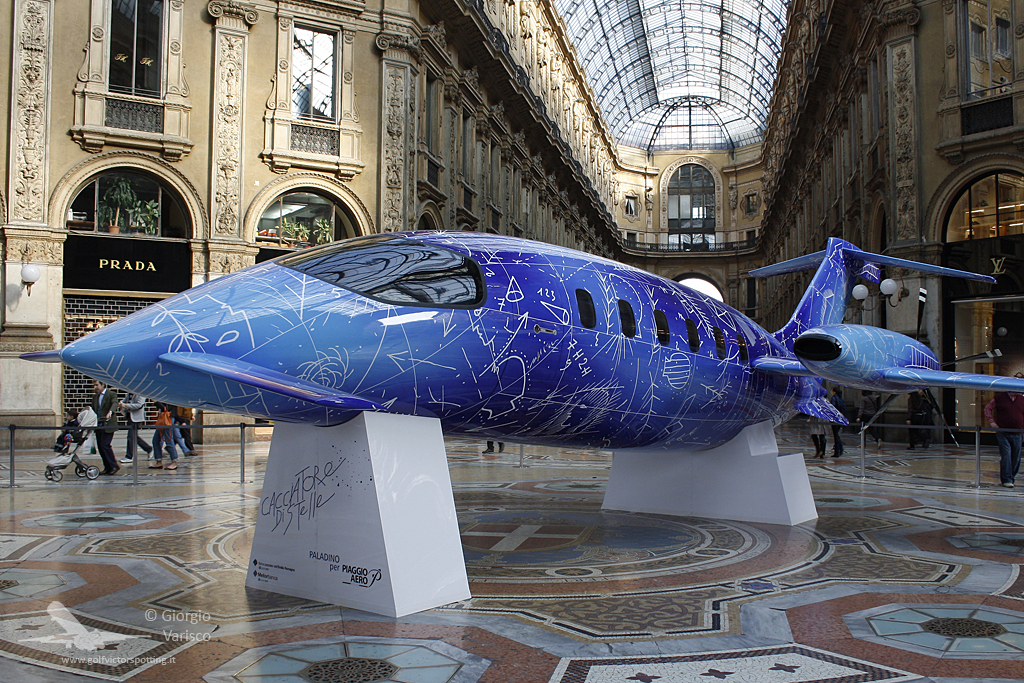 After taking the pics, I went back home.
On the subway, I met a friend who flew in Bresso, Milan's general aviation airport. "Hi! I'm going to Bresso, do you want to come too?" "Ok then!"
Arrived there, my friend walked towards a PA-28 and started talking with the pilot. He then came back to me: "We are going to Genoa for a touch-and-go, and we have a vacant seat on board. Do you want to come with us?"
Well, how could I refuse?
Taking off from Bresso:


As usual, the Po River Plain was covered by haze, but as soon as we reached the Passo dei Giovi…


Pattern around the airport, touchdown and up again.


Going back home.


Quick lunch, and time to take some photos.


It was possible to see some vintage planes, like this Piper PA-18 Super Cub…


…or this Piper PA-23 Apache.


There were also some Diamond representatives who came from Rome to advertise their planes.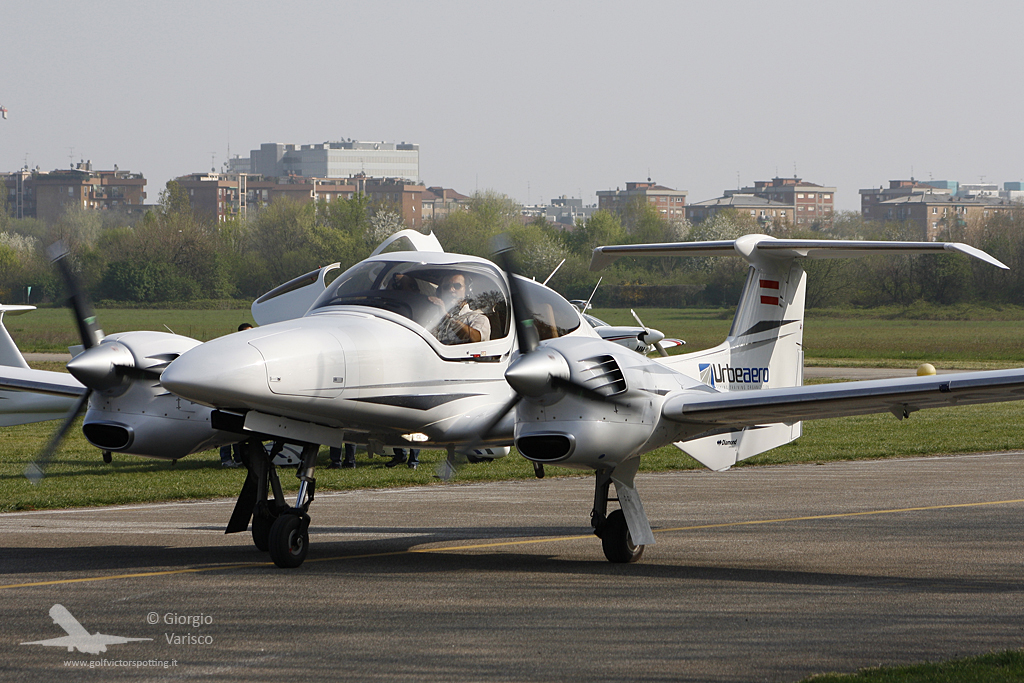 Niguarda Hospital's AW139 HEMS.

I'd like to thank my travel mates Marco, Daniele and Antonello for the beautiful flight!